Qualcomm announced the upgraded version of Snapdragon 855, recognized as Snapdragon 855 plus. After a few hours of this announcement, the world of internet geeks filled with hundreds of observations like Snapdragon 855 vs Snapdragon 855 Plus.
Qualcomm claimed it as a game-changer because of the enhanced performance of CPU and GPU. They also mentioned the graphics rendering speed of this updated version. And it is 15 percent faster than the standard Snapdragon 855.
The 3 Major differences we found between Snapdragon 855 and Snapdragon 855 Plus
GPU clock speed has raised to 15 percent more than its early version.
CPU clock speed has elevated to 2.96GHz (2.84GHz in Snapdragon 855).
Introduction of Elite Gaming Features.
On December 5, 2018, the second day of the annual Snapdragon Technology Summit, Qualcomm announced the Snapdragon 855. It was one of the newest generation chipsets of 8 Mobile Platform Series. And it got recognition as the first flagship Qualcomm chipset that owns the 5G speed with its X24 modern and 4g support with the speed of 2gbps. It rumored to have better performance and connectivity features than its predecessors. Every geek was excited about it until July 15, 2019. On that day, Qualcomm revealed an upgraded version of it, which was Snapdragon 855 Plus.
Now that's the part where confusion begins. And the questions about these flagship chipsets arise.
Is Snapdragon 855 Plus an upgraded version of all the cores of 855 or it is just an overclocked version for better gaming experience?
Which one is better?
Snapdragon 855 or Snapdragon 855 Plus and what should one choose amongst both?
To clarify these doubts and all the queries, today we presented the detailed comparison of both Qualcomm chipsets and as a bonus, we also added the lists of all supported Qualcomm Snapdragon 855 and Snapdragon 855+ smartphones, at the near end of this article.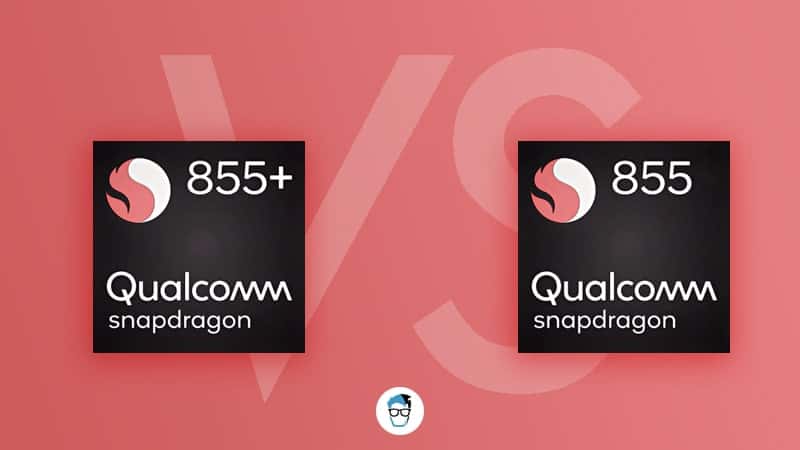 Let's get a deep dive in Snapdragon 855 or Snapdragon 855 Plus comparison
Snapdragon 855 vs Snapdragon 855 plus: The major differences
1. CPU Speed
Snapdragon 855 and 855 Plus both feature the same RM Cortex-A76-Kryo 485 Gold CPU Processor with 64-bit Architecture and  7nm Process Technology. The chipset holds a prime core, 3 mid-cores, and 4 efficiency cores.
Processor speed is an important aspect of a chipset that developers can not neglect. Qualcomm knows that well. So, They raised the CPU speed of Snapdragon 855 Plus to 2.96GHz from 2.84GHz that will supposedly improve the performance of the processor by about 4.2 percent.
2. GPU Speed
Snapdragon 855 Plus has the same Adreno 640 GPU as we got in standard Snapdragon 855 chipset. The difference is the running frequency speed between both GPUs. The frequency running speed of Adreno 640 GPU in 855 Plus is 672MHz.
In Snapdragon 855, it runs on the frequency speed of 585MHz. As a result, users will experience the 15 percent faster performance in GPU rendering of Snapdragon 855 Plus that makes a huge difference.
Qualcomm also claimed that the users will see an enhanced graphic quality in Snapdragon 855 plus because of the improved GPU rendering speed. But for some consumers, it was difficult to notice the difference as both have the same core of GPU and CPU.
3. Improved Gaming Experience
While announcing the recent Snapdragon 855 plus flagship chipset, Qualcomm stated:
Snapdragon 855+ Mobile Platform is a new force to be reckoned with, unlocking maximum power and performance for mobile gaming.
This statement ensures that they design the upgraded version of 855 by focusing primarily on the improvement of mobile gaming. Qualcomm voices, you will get a smoother and enhanced experience, even while playing the High-resolution games on your smartphone.
The 855 plus has AR, VR, and AI with better performance than Snapdragon 855 to upraise the gaming experience than before. Also, the overclocked version of the CPU and GPU will make it a gaming-friendly processor. While most smartphone's screen got capped to 60Hz, here the Snapdragon 855 Plus can easily cap out the popular benchmarks with 60fps.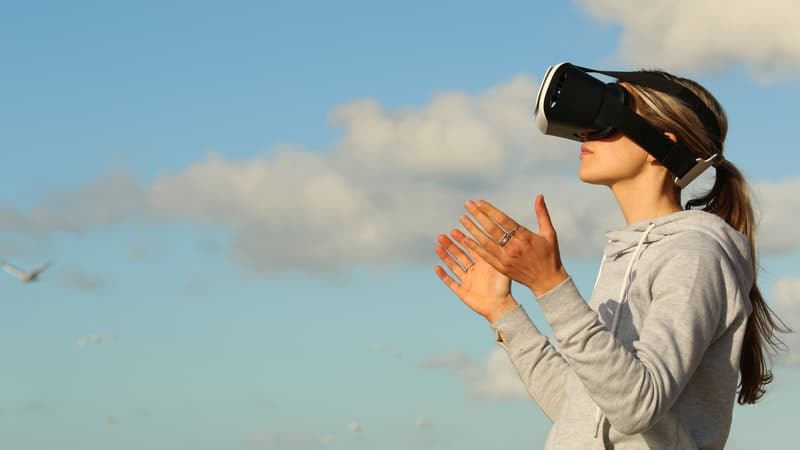 Snapdragon 855 Plus give its users the ability to play High frame rate games on the phones with a screen of 90Hz to 120Hz.
However, Snapdragon 855 also gets appreciated because of its smooth gameplay and it also can play high frame games efficiently. So, it would be difficult to tell the difference. It could be a marketing strategy that companies use most of the time to sell their old products by giving it a bit of tweak.
Snapdragon 855 vs Snapdragon 855 plus – New Elite Gaming Features
Snapdragon 855 plus also introduces its users to a new feature that is Qualcomm Snapdragon Elite Gaming. It ensures that users will get an enhanced and better gaming experience. According to Qualcomm:
The Snapdragon Elite Gaming sets you up for victory with a full arsenal of hardware and software features, especially when you game in 5G. Snapdragon 855 plus harnesses multi-gigabit 4G connectivity while unleashing innovative 5G experiences
With no vagueness, they created this flagship chipset to allure the gamers from the smartphone niche. Snapdragon Elite Gaming provides the hardware and some software features to optimize the user's gaming experience.
It includes the Vulkan 1.1 Graphics Driver that is allegedly 20% more power-efficient than OpenGL ES. Snapdragon Elite Gaming also introduces features software enhancements such as Game Jank Reducer, Game Fast Loader, Game AntiCheat Extensions.
Latest Snapdragon 855 and 855 Plus Smartphones
Recommended Snapdragon 855 Series Smartphones from Amazon
Key highlights of Qualcomm's Snapdragon Processor
Qualcomm is a multinational American telecommunication equipment company that design and market different telecommunication products and service all over the world. It would be disrespectful to judge their products/services just by checking a few aspects of them.
Also, it would not be considered as a detailed article on Snapdragon 855 vs Snapdragon 855 Plus. So here is the list of major prospects of Snapdragon Processor we will review of both versions:
RAM and Memory
Camera
Battery Life
Connectivity
Security
Machine Learning
Impressive Experiences
1. RAM and Memory
Both versions of Snapdragon come with the same RAM  LPDDR4x which has a memory density of up to 16GB. It has the 4 channels of 16 bit with the memory of 2133MHz and the cache memory of 3MB. Because of these appropriate memory features, it gives you an access speed of 34.1GB/s.
2. ISP/Camera
The processor of Snapdragon 855 plus has the Qualcomm Spectra 380 Image Sensor Processor. This ISP is the same in the standard Snapdragon version of 855. It holds the ability of 48MP with a single camera and 22MP with 2 cameras. Both chipsets come with the same specification of the world's first Computer Vision (CV) ISP to deliver 4K HDR video with Portrait Mode (Bokeh).
The other features are the same as Rec. 2020 color gamut video capture, color depth video capture up to 10-bit, Multi-frame Noise Reduction (MFNR) and slow-motion video at 720p HDR, 480fps. Snapdragon 855 and 855+ both have the camera feature of capturing videos in formats as HDR10, HLG, and HDR10 (World's first).
3. Battery performance
No one can determine the battery performance of a processor just by considering the mAh capacity of it. The processor itself also plays an important role in this aspect. Like the both Snapdragon processor come with CPU and GPU that provide an uplift performance of about +40% than their previous versions. These chipsets have powered by the 7-nanometer process technology.
Also, Qualcomm designed a Hexagon 690 DSP with a 2x Vector accelerator and a new Tensor accelerator. And these are the specifications that enhance the performance of the processor and make it more power sufficient.
Quick Charge 4+ technology makes it even better. It provides you a battery life of 5 hours with the charging of just 5 minutes. It also reduces the battery charging temperature of the processor by about 3 percent. 
4. Connectivity
Snapdragon 855 and 855 Plus, both come with Snapdragon X50 5G modem. This feature makes these chipsets the world's first commercial 5G mobile platform to deliver the 5G speed experience while using multi-gigabit 4G connectivity.
Both processors come with a 5G modem that allows support for sub-6 GHz and mm-Wave to better multi-player interactions while a step up mobile gaming. It is also claimed to has a sustained performance of up to 20x as compared to 4G. Snapdragon 855 plus also provides the 5G support to better connectivity experience, however; it doesn't come with a built-in 5G modem.
It has a Wi-Fi 6-ready 60GHz mobile platform with a peak speed of 10 Gbps. Although users will get 2.0 Gbps downlink and 318 uplink speed in the 4G modem.  Also, the Bluetooth Version of 5.0 and the Speed of 2 Mbps plus USB version 3.1 is more than enough to keep you updated in this connectivity era.
5. Security
The evolution of technology also opened the doors for criminals to do different crimes with little risk to them. We know these as cybercrimes, and these crimes are increasing day by day. No matter, it is your personal information or your hard-earned money, criminals usually steal it. As a result, a processor with high-grade security is essential nowadays.
Qualcomm produces the processor with features named as 3D Sonic Sensor to make a secure payment process. People who invest in crypto will love the functions like crypto engines, secure token, and malware protection for safe transactions.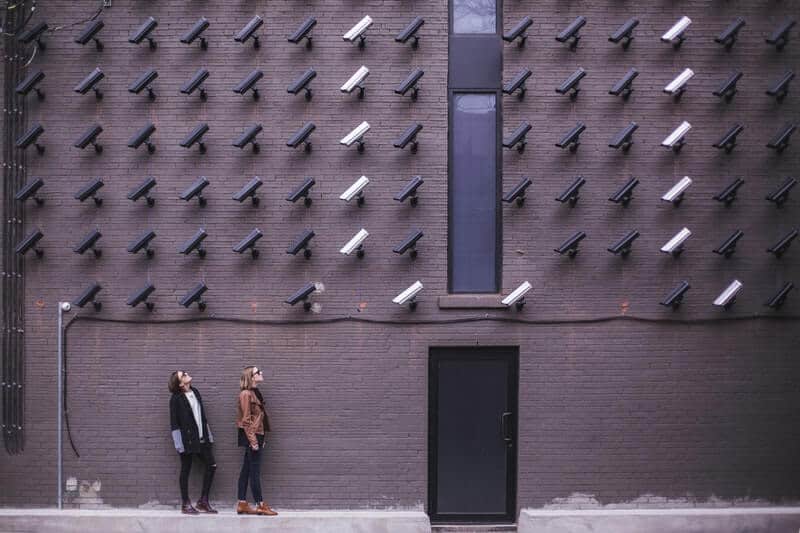 Biometric authentication features like fingerprint, iris, voice and face scanner are available to give its users a pleasant feeling of privacy. Also, with the camera and content security functions, users can easily save their personal and professional files with no fear of intruding.
6. Machine learning
Artificial intelligence is a sheer example of the accomplishment we have achieved in the past years. That couldn't be possible without the skill of machine learning. This is the feature that allows a machine to work on its intelligence to make the right decision.
Face unlock we got in both Snapdragon processors is one of the basic examples of it. It uses a 3-camera to take a 3-dimensional recognition of the user's face while the previous versions took a 2-d recognition. It is a subtle and secure identity solution to add another layer of security on a user's phone.
The other functions like the Hexagon Voice Assistant accelerator that supports two wake words simultaneously (Google Assistant, Amazon Alexa, Baidu, Cortana). And the fingerprint scanner that uses sounds and unique patterns of the user's finger to improve the speed and accuracy of the identification process. In conclusion, it will be appropriate to say that Qualcomm using machine learning to make their products more efficient and convenient for its users.
7. Impressive Experiences
In this category, I have put the visual and audio experience we feel from a device. We can't feel amazing by looking at the low-resolution screen and the low-quality videos or games running on it. We feel in the present moment when we watch the songs of our favorite artist in 4k or 8k HDR videos with their crystal clear voice.
Thanks to Qualcomm, they understand these emotions. They designed the aptX Audio and Qualcomm Aqstic audio technologies to deliver premium audio with surround sound that will please the soul of the user's ears.
Up to two 4K HDR displays to show you every movie frame by frame to make everything looks perceptible to your eyes. It also comes with True HDR gaming displays to present every visual over 1 billion shades of color to make every game resembles hyper-realistic to you. These features make less strain on your eyes and keep them healthy for a long time.
Conclusion
Snapdragon 855 and 855 Plus both revolutionized the world of smartphones, especially the gaming department of it. But If we will do a comparison between both flagship Qualcomm chipsets, except a few tweaks there are few differences to see.
As compared to 855, 855 Plus gained slightest changes but for some chipset, it could make a lot of difference. Although it got no change in capabilities of RAM, LTE modem, and Hexagon DSP. Vendors will have to use the X50 or X55 5G chip because 855 Plus comes with the integrated Snapdragon X24 LTE modem.
The same modem is already in the SoC of the 855. Also, some specifications will remain consistent. For example, Snapdragon 855 Plus got the same feature as LPDDR4x memory support and has the dual 14–bit Spectra 380 ISP already have in Snapdragon 855.
Smartphones with Snapdragon 855 chipset like OnePlus 7 Pro, and ASUS ZenFone 6 got a good overall user response. Snapdragon 855 plus got smartphones that are popular as gaming gem, like Asus Rog Phone 2 and Black Shark 2 Pro. Besides the specs and benchmarks, if we compare the prices of phones with both chipsets, we would see not much difference between them.
So, this was the detailed article on Snapdragon 855 vs Snapdragon 855 plus. Qualcomm confirms that 855 plus is primarily targeting the gaming area of smartphones. Also, there is not much difference between the prices of both chipsets paired smartphones. So why not someone should pick up the Plus version? Users will keep an eye on smartphones with the upgraded version of the Qualcomm chipsets in upcoming months.