Samsung is in the limelight for some time now due to various reasons. One of the reasons is that Samsung announced their first foldable smartphone to the world named as Galaxy X. Another major reason is the announcement from Samsung Display department regarding their latest display panels. The big news here is that Samsung has developed their latest displays without a notch for the front camera. Rather, Samsung has named this displays as Infinity-O, Infinity-V, and Infinity-U displays. All of these displays have a hole in them for the front camera. On the other hand, there is the Infinity display which goes edge-to-edge without even a camera hole.
Samsung's first smartphone to come with the Infinity-O display is going to launch very soon in the form of Galaxy A8s. We now know that Samsung's flagship of 2019, the Galaxy S10 series, will also come with Infinity-O displays. There are rumors that the Galaxy S10+ will have a dual camera on the front inside the hole in its display. Keeping that aside, a report from Antutu Benchmarks regarding the Galaxy S10+ and it looks very promising.
Samsung Galaxy S10+ powered by Qualcomm Snapdragon 855 beats Exynos 9820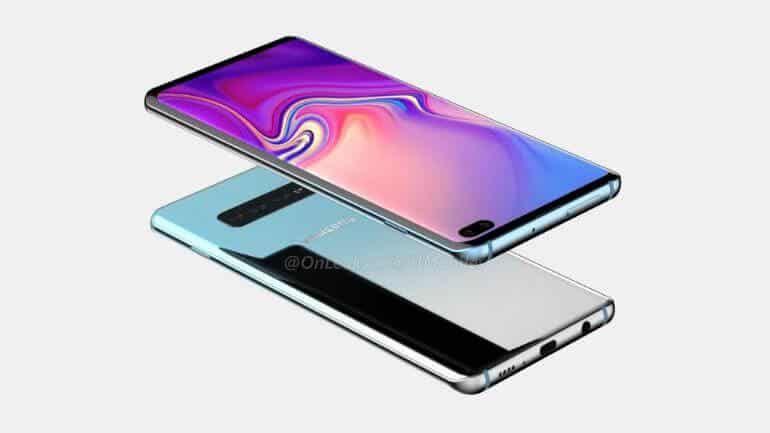 The Samsung Galaxy S10+ has now been benchmarked on the popular benchmarking website, Antutu. If you are a Samsung Galaxy S series user, you must be aware that Samsung launches their Galaxy S series devices in two variants. These variants are related to the processors fitted inside them. As always, one of the Galaxy S10 will be powered by Snapdragon 855 SoC whereas the other variant will have Exynos 9820. In terms of performance, both the processor as very similar to each other.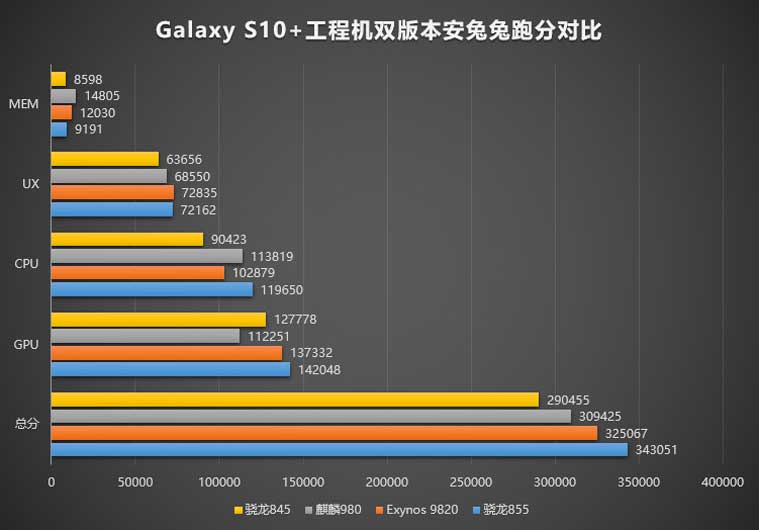 This time, Galaxy S10+ powered by Snapdragon 855 SoC beats the Exynos 9820. These benchmarks are conducted and shared by Antutu themselves. The benchmark tests have been carried out among the Snapdragon 845, Kirin 980, Exynos 9820 and Snapdragon 855 SoC. From the benchmark scores, it is clear that Snapdragon 855 has a major improvement in performance over the Snapdragon 845. Samsung is expected to announce the Galaxy S10 series in three variants at MWC, 2019 in Barcelona. Rumors suggest that these three variants will be the Galaxy S10 Lite, Galaxy S10, and the Galaxy S10+
Samsung has also announced the launch of a 5G-enabled flagship in the first half of 2019. This should be the 5G variant of Samsung Galaxy S10+ as the Galaxy Note series traditionally gets released in second half of the year.