Qualcomm has announced the flagship processor of 2018, Snapdragon 845. The successor to 2017's Snapdragon 835 offers some useful features. The company announced the arrival of the new mobile chipset at their Snapdragon summit in Maui. However, most of the details about the processor still remain unknown.
The Xiaomi CEO Lei Jun confirmed that the next Xiaomi flagship (most likely Mi 7) will come out with Snapdragon 845 inside. And, we also expect OnePlus and Samsung to opt for the new chipset for their upcoming high-end smartphones.
Qualcomm Announced Snapdragon 845 with the Ability to Capture 360-degree Videos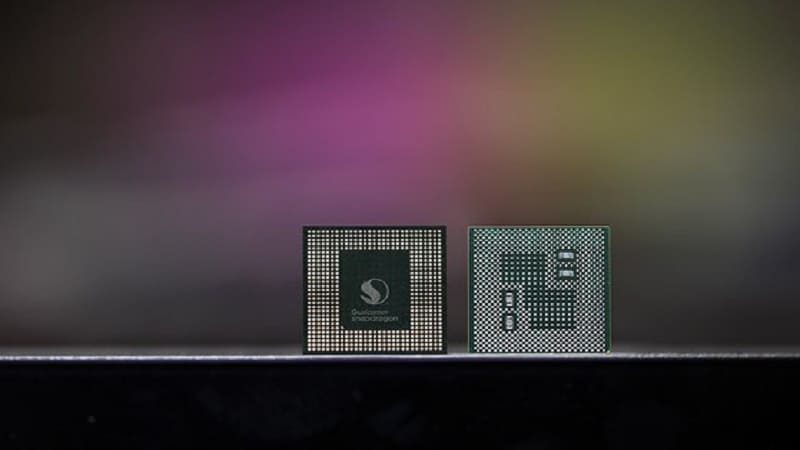 Qualcomm releases new iterations of their flagship chipsets every year. In 2016, they came up with Snapdragon 820 and 821, now we have 835, and the next year flagships will have 845.
In the teaser of the processor, the company has revealed a few of the features. The main among them is the ability to capture 360-degree videos in 'Hollywood Quality'. As expected, 845 will also offer better battery life by optimizing the app usage. They also mentioned the support for immersive virtual reality content and chip-level encryption.
Up until now, Snapdragon 835 has paved its way to more than 130 high-end smartphones. We can see the same trend in the next year as well. It is quite sure that Samsung will go for Snapdragon 845 for their Galaxy S9 and Note 9 (in some regions). Not to mention, we will witness Google, OnePlus, HTC, and many other manufacturers taking the same route to launch their flagship devices.
In the event, the company CEO Lei Jun announced that the next Xiaomi flagship Mi 7 should come with Snapdragon 845 inside. It might hit the market by mid-2018 and we can't assure it coming to India, though. Xiaomi didn't launch Mi 6 in India, on the contrary to what they did with the high-end Mi Mix 2 with Snapdragon 835.
He added that Xiaomi is committed to making devices combine cutting-edge innovations in technology and beautiful design. They don't follow the conventions in pricing the device. Finally, he said they have chosen Snapdragon 845 to power their next flagship smartphone.
The new processor modem can allow gigabyte network speeds but only if the carrier has the capability to provide the same. In the previous leaks, we read that the processor would support 802.11 ad wireless standard with four ARM Cortex-A75 cores and four ARM Cortex-A53 cores, coupled with Adreno 630 GPU. Nonetheless, we will have to wait a few more days to get the technical aspects of the processor. The manufacturing of Snapdragon 835 involves 10nm process.
We will have to wait a few more months to see the devices getting launched with Snapdragon 845.