It seems like the season of leaks has already started in the first month of 2019 itself. We earlier reported that the iPhone XI will come with triple rear cameras. Now, we have seen the first leaked image of a device which is reportedly the OnePlus 7. The image shows two devices kept side-by-side. It is clear that the image on the right is the OnePlus 6T and the image on the left seems to be running OxygenOS too. Therefore, there is no reason not to believe that it might be the OnePlus 7.
OnePlus 7 to come with a slider mechanism and curved display?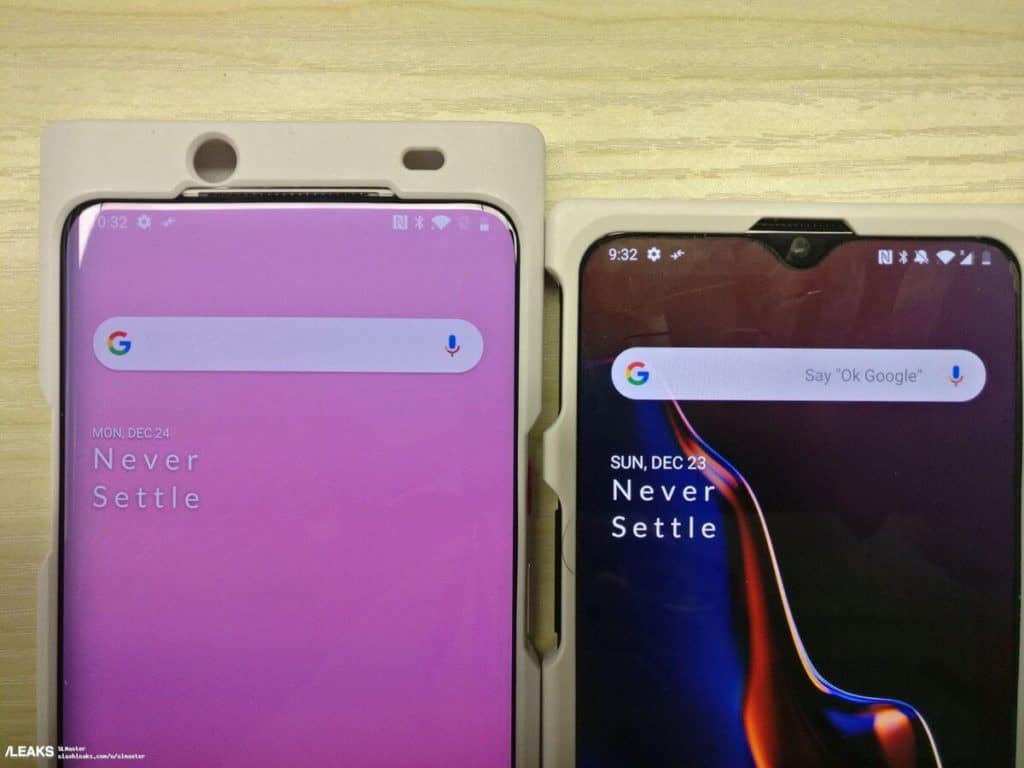 If the leaked image is to be believed, OnePlus has taken a very bold step in OnePlus 7's design. First of all, the image shows that the device will have a curved display.
The curved display is similar to the Galaxy S9's Edge display but not as pronounced as on Samsung. However, the bold move is in putting a slider on the device. We have only seen a handful of device launched last year with a slider or pop-up camera. Oppo released their Find X smartphone with a mechanical slider. On the other hand, Vivo opted for a pop-up camera on the Vivo NEX.
It is fair to say, therefore, that the technology has not been tested much. Because Oppo Find X and Vivo NEX are not mass-market devices. However, OnePlus has become the go-to brand for people and the OnePlus 7 is expected to be sold in numbers. It is still not known whether the device will have a mechanical slider or an automatic one.
A mechanical slider means that you have to push the display slightly upwards to open the slider. However, the automatic slider opens on its own and has a risk of failure over time.
OnePlus has also announced that they will release their first 5G smartphone in Q1 2019. Therefore, some reports suggest that the OnePlus 6T shown in the leaked image will come with 5G-support.
We might also see this device released as OnePlus' 5G smartphone at the MWC 2019. As far as OnePlus 7's internals are concerned, the device will most certainly be powered by Qualcomm Snapdragon 855. Apart from that, the device might come with 8 and 10GB RAM variants.
Apart from that, the OnePlus 7 might also come with a base variant having 8GB RAM and 128GB internal storage. According to OnePlus's timeline, we may see the OnePlus 7 launch by May/June 2019.