Ever since Xiaomi launched the Redmi K20 series in China, there was a sensational hype around the device. Xiaomi's Indian fans were calling on the company to launch this device soon in the country. Finally, Xiaomi has unveiled its Redmi K20 series with Redmi K20 and K20 Pro.
While the Redmi K20 Pro is the flagship device in this lineup, Redmi K20 is an upper mid-range offering from Xiaomi. It should be noted that the Redmi K20 Pro comes with Snapdragon 855 processor while the K20 has a Snapdragon 730 processor. Apart from that, there are no differences between these two devices. Xiaomi has announced Redmi K20 series will start at Rs. 21,999 in India
Xiaomi Redmi K20 series launched with triple rear cameras, pop-up selfie camera and in-display fingerprint scanner
Xiaomi's Redmi K20 series was expected to be a game-changer and it indeed is, a game-changer. Because there are no smartphones in the extremely-competitive Indian market that offer such features at this price. Let's take an example of OnePlus 7 Pro, the flagship from OnePlus.
It comes with a pop-up selfie camera, triple rear cameras, and in-display fingerprint sensor along with Snapdragon 855 processor. All these features are available in the Redmi K20 Pro as well but it starts at just Rs. 27,999 while the OnePlus flagship starts at Rs. 48,999.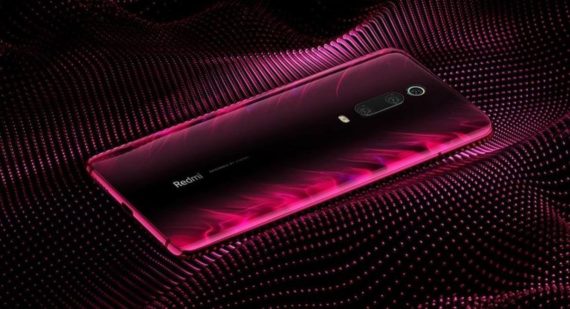 The only difference between Xiaomi Redmi K20 and K20 Pro is that the former comes with a Snapdragon 730 chip while the latter has Snapdragon 855 processor. Apart from that, you get triple rear cameras, in-display fingerprint scanner and pop-up selfie camera on both the devices. In fact, these devices have an identical 6.39-inch AMOLED display with Full HD+ resolution too.
Also, these devices have a 48MP primary along with 8MP telephoto and 13MP ultra-wide camera setup at the rear which is identical too. You also get the same 4000 mAh battery on the K20 series as well.
While the Redmi K20 Pro supports 27W fast charging, K20 is only limited to 18W charging. However, you will only get an 18W charger out-of-the-box on both the Redmi K20 series devices. So you will have to buy a 27W charger for Redmi K20 Pro separately which will cost you Rs. 999 from Xiaomi.
The other difference is in pricing and storage variants. While the Redmi K20 starts with 6/64GB RAM and ROM variant at Rs. 21,999, the Redmi K20 Pro has a base variant of 6/128GB at Rs. 27,999. Both these devices will be available only on Flipkart due to its partnership with Xiaomi. A special edition golden variant of Redmi K20 Pro has also been launched.