It all started in January 2012
Geek Dashboard, a technology blog strives to produce high-quality tech for our readers. Here you will find the latest updates on trending tech news, unbiased product reviews, and how-to guides on various gadgets.
From day 1 of our journey, we focused completely on the latest gadgets and common problems faced by a non-techie. We're happy for serving over half a million users every month.
Connecting with Geek Dashboard is the best way to stay up-to-date with the latest TECH happening around you. You will never miss anything related to the tech once you get connected with us.
The Phone Finder
Don't compare me with others.
Said no smartphone ever
We developed a platform to find the specifications and features of all the latest smartphones. We developed another tool to compare those phones with each other. The best part of our tool is, you can compare unlimited smartphones to pick the best.
The Team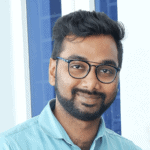 Amar Ilindra
The Jack of all trades
Amar Ilindra, the man behind this blog is a gadget freak, tech enthusiast, and full stack developer.
He loves to try everything with technology and blog about his tech experience. Apart from writing, he spends most of this time developing useful web apps and mobile applications for Android and iOS.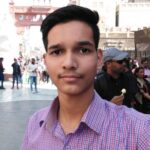 Rahul loves writing about technology and gadgets. He likes playing games in his free time and he wishes to convert his 6.85 Billion 8ball pool coins into real money.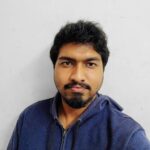 Sajid Shaik
Writer, Designer
A 22-year-old Tech Enthusiast who is into tech more than you. New tech excites him moreover anything else. Apart from tech, he does Graphic Designing as well. He's well known for his Vector Avatar made for MKBHD.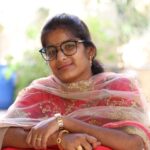 She loves trying new apps and softwares. Prathyusha reviews all pending guides, verifies each step before publishing them. She also takes care of collecting entire smartphone specifications for phone finder.
Rahul Krishnan, a wordsmith from Kerala, India is always in lookout for his next article idea. He is a fanatic reader. And, the rumour is that his mom has recently hidden his debit card so that he can't buy books anymore. She doesn't know he has a spare one.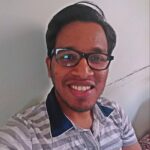 Rajeesh Nair is a true Gizmofreak and an addictive movie buff. He blogs at LifeBlender.com – a lifestyle Blogzine which focuses on general life related topics of the 21st Century.
Mobile App and Browser Extension
We released an Android application for Geek Dashboard. With the app, you can view and read any article on our website, you can filter or search the topics you wish to read, and also interacting with our users.
We'll notify you with push notifications whenever we publish new guides or if we find amazing deals.
We also developed a Google Chrome extension for Geek Dashboard. Using this extension, you can browse/search the posts and find the trending topics in the tech industry. Just click on our extension icon, and the tech world will be with you.