Reliance Jio has launched JioPages, a Web browser based on Chromium Blink. The browser comes with support for features like encrypted connection and supports eight Indian regional languages. The app is available on Google Play Store for free.
JioPages Web Browser
Reliance Jio made an announcement on Wednesday, highlighting web security and data privacy. The app supports eight Indian regional languages – Hindi, Marathi, Tamil, Gujarati, Telugu, Malayalam, Kannada, and Bengali. App users can select their app language and also set up their regional preference from different states.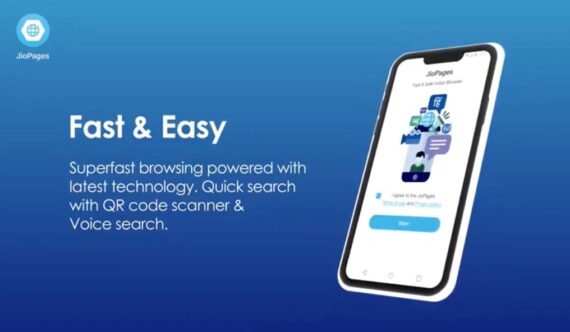 As per the announcement, the browser is based on Chromium Blink, and provides "enhanced browsing experience through faster engine migration, best-in-class webpage rendering, faster page loads, efficient media streaming, Emoji domain support, and encrypted connection."
Features of JioPages
The JioPage comes with customizable settings where users can customize home screen, bookmark websites in Incognito mode, and can also secure it with a pin. According to Jio, You can bookmark websites while browsing in Incognito mode and secure it with a pin. This secure browser is shielding you while browsing online.
As mentioned, it lets users choose their preferred regional language, pin regional sites to the home screen, and receive news updates in preferred language to stay updated.
Jio Pages has its own download manager, QR code scanner, and voice search which lets you access websites by scanning QR code or simply saying the keywords by pressing the mic icon.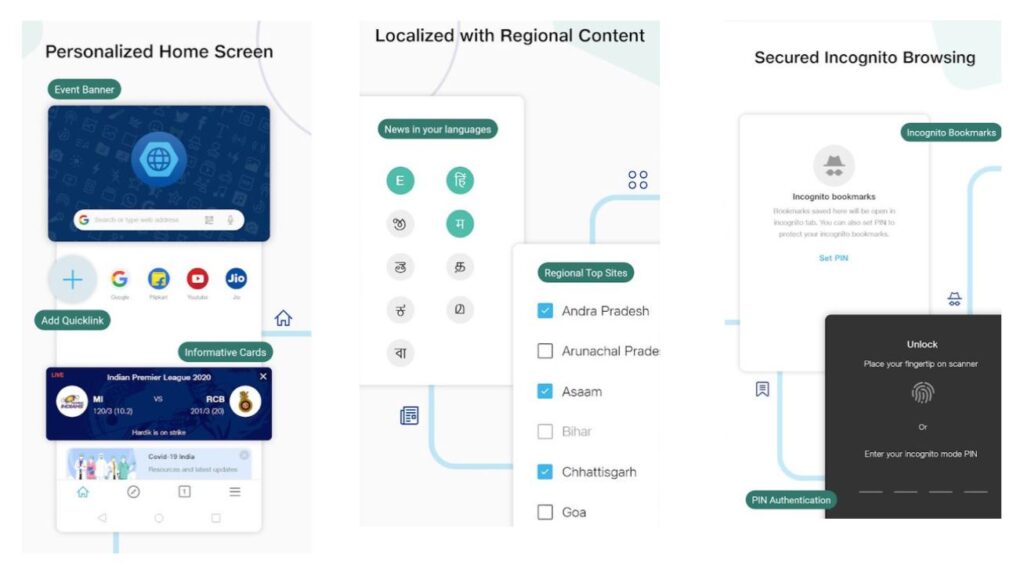 Moreover, it has an Ad Blocker Plus to block ads and pop-ups. This enables ad blocking, supports a list of acceptable ads, and allows users to whitelist domains. Also, users can create 'Informative Cards' for live updates on topics of their choice. It can show information such as stock market trends, commodity prices, and cricket scores. It also comes with 'Dark mode'.
When installed for the first time it asks you about your 'Favourite topic' so it can show you content and news as per your interest. However, you can change your interest by going to the Settings > Personalisation > News.
JioPage comes at a time when the Indian government has banned Chinese Apps, which includes popular browsing apps such as UC Browser, CM browser, DU browser, APUS browser, and more. The app is customized especially for Indians with regional languages support, You can download and try the JioPages from here.