Probably, you are finding the best chrome download manager extension for your fastest Google chrome browser ever. Yes, you are in right place. In our leisure hours, we all of us browsing the internet. In that time, we see many videos, listen to audios, watch HD pictures and much more.
In that case, we all of us try to download them for further. But we don't know how to download them in super easy ways. If your browser is google chrome then don't worry. In this post, you will learn how to downloads these stuff with super easy ways.
Awesome Google Chrome Download Manager Extensions you must try
Here are 10 best download managers for Google Chrome, which works better than default download manager:
1. Download Manager
Now you can manage your downloads in an easy way. Also, you can interact with your downloads very quickly. This feature is available in this chrome download manager extension. This chrome download manager extension is very popular for downloading and after managing your downloads.
This chrome download manager has great features. You can pause and play your downloads and also you will able to see how many times and percentage left to finish your downloads. After finishing your downloads, you will get a desktop notification. Also, you are able to search your downloads.
DownloadAll is another great chrome download manager extension. With this, you can easily able to download your desired thing from all over the internet. This chrome download manager extension is very simple and elegant download manager for all. great thins is this extension is free.
For this chrome download manager extension, you don't need to install any other application. This extension is compatible with Windows, MAC and Linux OS. With this extension, you can download multiple files. Also, you are able to download your files manually. You just need to add your files in "add download section".
3. Instagram Video Downloader
Instagram is a very popular social networking website. Many of us are using this social media site for sharing our interesting photos and videos. Many times we are seeing, we don't know how to download this video easily. To get rid of these problems, you just need to install Instagram video Downloader extension.
Instagram video Downloader is a free online Instagram video downloading tool. With these extensions, you will able to download Instagram videos to your computer. For downloading video, you need to just paste your Instagram video URL and need to press the download button. This will take several moments to download your video. Instagram is not only available for mobiles but now you can even use Instagram on your desktop PC as well using third party tools.
4. Facebook Video Download Professional HD
Most of us using Facebook. Facebook is our number one choice to communicate our social friends. It is also a place where we can share our feelings. Many times we upload videos among our friends. But we don't know how to download these interesting videos easily.
For video downloads, Facebook video download professional header extension is a great way to download your video from Facebook. You will easily download your favorite videos from Facebook. Not only Facebook, you will also able to download your videos from Hulu, Vine, and Dailymotion. That's great for video downloading.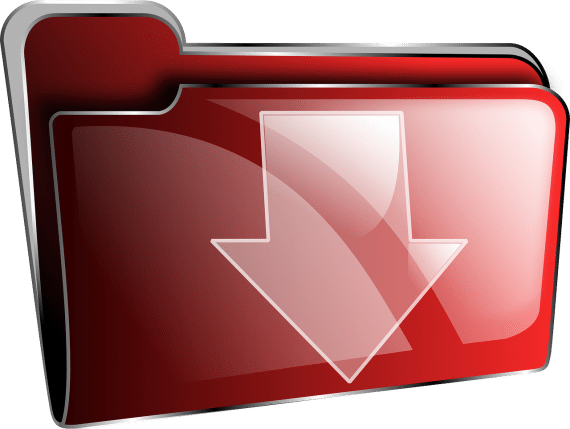 Download Master is another epic chrome download manager extension. With this chrome extension you able to download all file linked on the web page. With this, you can download all images, videos, pdf, doc and any other file linked on the page you are still visiting.
You can choose specific files or can use the filters all files of the same type in a single click.
The Chrono download manager is another easy and efficient way to download your files from the internet. This download manager is tightly integrated with the context menu, toolbar. It takes over all your downloads and manages them in a browser tab rather than a separate application window.
My suggestion is clean up your disk and starts downloading with Chrono today. With this extension you able to organize your downloads in the table and view your downloads in a popup list. Also this chrome download manager extension in beta. Have fun playing with this extension.
7. Downloaders
Downloaders is another great chrome download manager extension. This is an external download manager. You can use this chrome download manager extension to make direct calls to an external downloader. Also, this download manager supports all kind of download manager.
8. Video Downloader Pro
This is your great video downloading helper. With this chrome download manager, you can download any kind of video with one click. Also, this video downloader pro is a free online media tool. Now you can download your videos from all over the internet with one click. This is video download helper.

Video downloader professional is a tool that allows you to download your desired videos and collect them in one place. You can watch these videos at any time without going on main websites.
Also, you can save them on your hard disk. Also, you can add videos to your list. They have a quick option to watch your videos. You also have the options to watch your videos at any size.
10. Flash Video Downloader
Flash video downloader is a browser plugin that allows you to download your videos from almost any sites. This is the most popular downloader and downloads your most popular videos in any formats. It supports a huge selection of sites including Facebook, blip, Metacafe, and breaks as well as a thousand videos.
Also Read: 10 Best Chrome Download Accelerators to boost download speed
With this plugin you able to download your music or video in HD format. Flash games are available in SWF format.