Oppo recently made an announcement regarding its new sub-brand named Reno. This will be Oppo's official sister company similar to Huawei's Honor and the likes. Now, we were also getting reports about the first smartphone which will be launched under Reno branding. But we now have our first unofficial look at Oppo's first smartphone under its Reno brand.
This is thanks to an image that has leaked out from Weibo. It can be clearly seen that the smartphone in question is a device made by Oppo. However, we can also see Reno branding besides the image of this device. The image only shows the back panel of this smartphone which is in Aurora Green color.
Reno branded smartphone from Oppo leaks in Aurora Green variant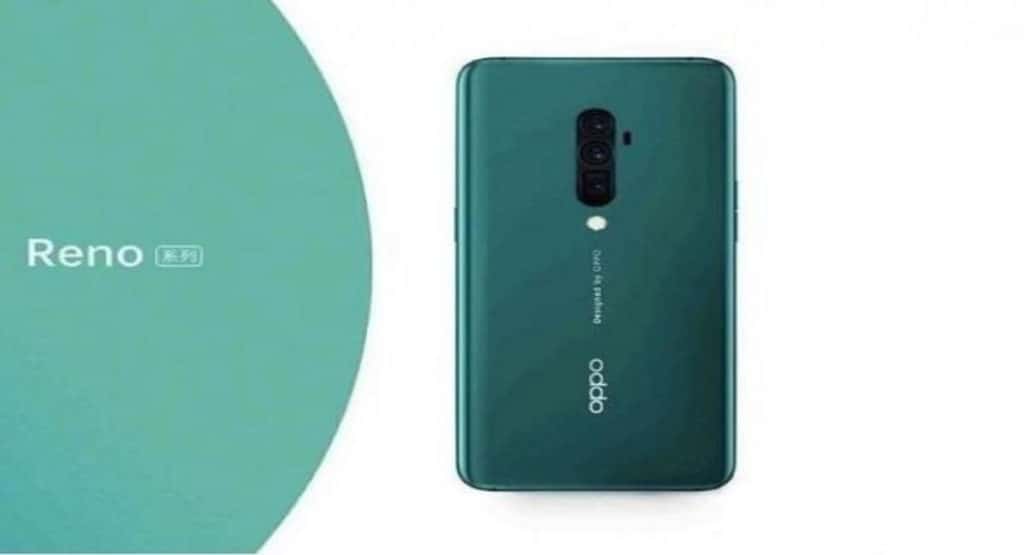 Oppo has already announced the launch date of its first Reno branded smartphone, April 10. We should also note that Oppo launched a sub-brand last year in India named Realme. Also known is the fact that Realme has done exceedingly well in India and has even outperformed Oppo in the country.
However, Oppo's Realme operates in the mid-range segment of the Indian market. On the other hand, Reno is expected to be a brand which will have flagship segment devices as well.
This means that Oppo's Reno branded smartphones will have flagship grade specifications. However, it is expected that Oppo will keep the pricing very aggressive. Oppo's Reno brand is also seen as a direct competition to Xiaomi's POCO brand. The leaked image of first Reno branded smartphone shows the device in Aurora Green which was first seen on Oppo's R17 Pro.
Apart from that, we can also see a triple camera setup on the back of this smartphone. This setup is also similar to Oppo's R17 Pro. However, there is no trace of a pop-up selfie camera on this device. Reports also suggest that this smartphone will have a 10x hybrid zoom.
We know that Oppo has been talking about its 10x zooming technology for a long time. It would be a killer feature if the Reno branded smartphone comes with it at an aggressive price.
We even know that the smartphone will feature a Snapdragon 855 chipset and 4000 mAh battery, as hinted by Oppo's VP.
However, there is still some confusion about the internals of this device. Contrasting reports indicate that the device will come with Snapdragon 710 and have a 6.4-inch FHD+ display at the front.