Qualcomm has just announced the latest Snapdragon processor to the world. This announcement from Qualcomm was made at the Snapdragon Summit held in Maui, Hawaii. The latest processor from Qualcomm Snapdragon is named as the Snapdragon 855. This is the updated version of Snapdragon 845 which was Qualcomm's flagship SoC for 2018. The latest Snapdragon 855 processor will power most of the flagship smartphone in 2019. OnePlus has already announced that their next flagship smartphone launching in 2019 will be powered by Snapdragon 855 processor. Also, it is known that Samsung will include the Snapdragon 855 on its Galaxy S10 variants launching next year.
Everything you need to know about Qualcomm Snapdragon 855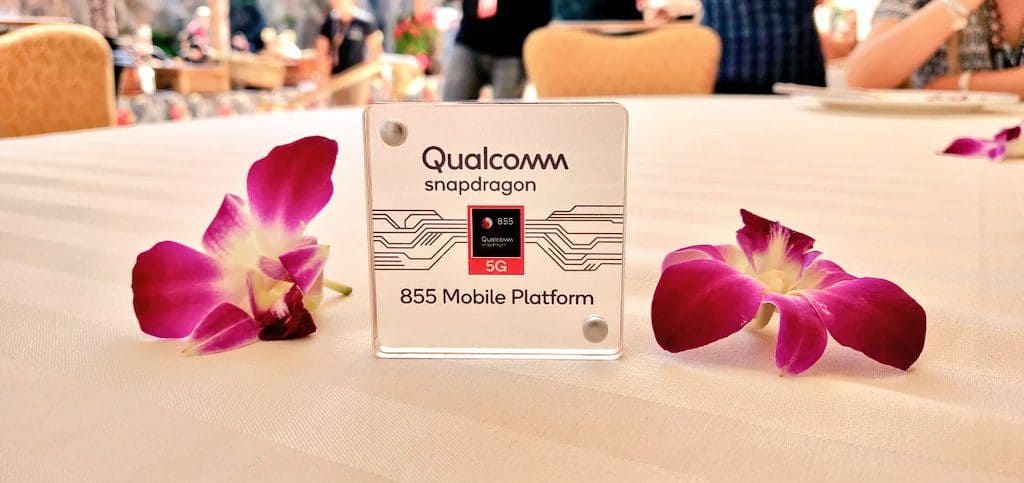 Qualcomm's Snapdragon 855 is said to be even faster than the Snapdragon 845, as expected. However, the emphasis on Snapdragon 855 has been laid for the 5G support. Yes, the Snapdragon 855 processor becomes the first SoC in the world to support 5G. This means that we will start seeing 5G smartphones from as early as Q1, 2019. As for the 5G support, U.S. telecom giants Verizon and AT&T are already showcasing their live 5G networks in the Qualcomm Summit this week.
There is the presence of a new multi-core AI on the Snapdragon 855. This AI engine gives up to 3x more performance than the current AI engine, Qualcomm claims. The Snapdragon 855 also features specialized computer vision silicon which enhances computational photography. In simpler terms, the Snapdragon 855 supports machine learning to enhance the photos for post-processing similar to Google Night Sight mode.
Qualcomm Snapdragon 855 also features performance for all the gamers out there. This is because the Snapdragon 855 has been optimized for gaming according to Qualcomm. The company names this new gaming feature as Snapdragon Elite Gaming, a name you will read in various marketing materials next year. Also, Snapdragon 855 now supports depth mapping at 60 frames per second for better Augmented Reality experience. This processor also supports shooting in 4K HDR at 60fps. The interesting part, however, is that the Snapdragon 855 only uses about 25% of power as opposed to the Snapdragon 845.
There is one interesting tidbit regarding Snapdragon 855's 5G support which is that every Snapdragon 855 processor does not come with a 5G modem. Rather, Qualcomm includes their latest X24 LTE modem on every processor supplied which supports up to 2 Gbps of download speeds. In order to have 5G support, smartphones need to have the Qualcomm X50 modem which supports 5G. Therefore, if any OEM needs to include 5G support than they need to have Snapdragon 855 along with X50 modem from Qualcomm