OnePlus took the gadgets world by storm with their first phone itself. They incorporated flagship specifications into cheaply priced devices.
Their latest addition to the budget flagship devices is OnePlus 3T. Ever since the arrival, the company hadn't launched two flagships in the same year. But we have witnessed for the rare phenomenon last year with 3T, and it almost made OnePlus 3 owners disappointed.
Guess what? They are not going to stop the OnePlus 3T release just yet.
OnePlus 3T Matte Black Limited Edition is for Sale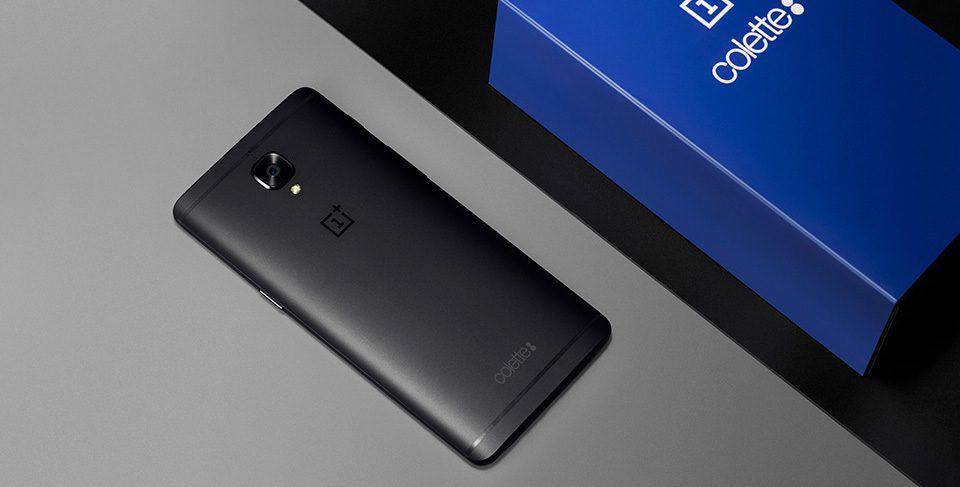 As of now, we can only buy OnePlus 3T in two different color variants; soft gold and gunmetal. If you ever wanted the phone in a third color, you are going to get it. Hmm, at least see it!
OnePlus has collaborated with well-known boutique Colette to launch a special edition 3T.
So, what is special about the new edition? Well, the phone is in matte black. And, you get it inside a minimal and beautiful blue box. Colette branding can be found on the package and on the bottom-back of the device as well. The best thing is you get OnePlus Bullet headset worth $20 inside the box.
Why did the quickly sprouted startup join hands with Colette?  The boutique biggie is celebrating its 20th anniversary on March 21st.
Maybe, you guessed it! Yeah, the launch event is scheduled on the same date, in an event held at the 213 Rue Saint Honoré, Paris. If you want to buy the phone, you will have to be there at the right time.
Given that the company is releasing 250 phones only and all of them will go on sale in the event, you have absolutely no chance to get your hands on one. Wait, are you visiting Paris on 21st? Then, you must take part in the event. Don't forget, the sale will happen at 11 AM (GMT+1).
You have to spend EUR 479 (about 514 USD) to buy the limited edition OnePlus 3T.  There is no registration or anything that make you eligible for the sale. You can walk in first, pay the price, grab the phone, and come back home with it. First come, first serve.
The specs remain the same. You get the same SnapDragon 821 processor with 6 GB of RAM. The storage is 128 GB. And, the smartphone has proved to give neck-to-neck competition to the phones priced even double.
We know not many will board a flight for this event. But we still are waiting to see how fast the sale ends.