Trying to connect Bluetooth headset to K8 smart watch? Trust me, it is very simple and here we'll teach you how to do the same. Known to be smart watch giving equal competition to smartphones, K8 is the name that comes with excellent features. It has been developed with the intention of mingling science and technology together. Serving dual purpose, this smart watch has created options for the users to enjoy it as a normal digital watch as well as mobile phone. Laced with qualitative features, K8 smart watch is famed for its clear screen display. It is the Hyper Fine TF Display that has developed options for the users to enjoy clear videos and pictures.
Enhancing and strengthening the display positioning, it is covered extensively with 3D cambered sapphire crystal. It is well-famed for its transparent material and sturdiness that adds to the strength of the overall mechanism. The excellence of the material is evident from its ability to be cut by diamonds and the use of drill equipment allows for polishing as well as grinding material. The efficient functioning of the crystal lends it a crystal clear touch. Definitely, the strength of the smart watch is enhanced further with the use of aluminum.
Simple Way To Connect Bluetooth Headset to K8 Smart Watch
Yet another factor to be considered is its support towards the independent network. It is powered with 3G WCDMA that expands to multiple connecting features. Along with such things, K8 smart watch is also powered by GPS Antenna and multimedia network. Definitely, the wonderful thing about K8 smart watch is it also acts as a fitness application that works towards measuring daily walking plans, exercising session and burning of calories. Each and every process is measured so that a person can enjoy a better lifestyle. Loaded with excellent features, this smart watch has managed to gain significance for its qualitative task.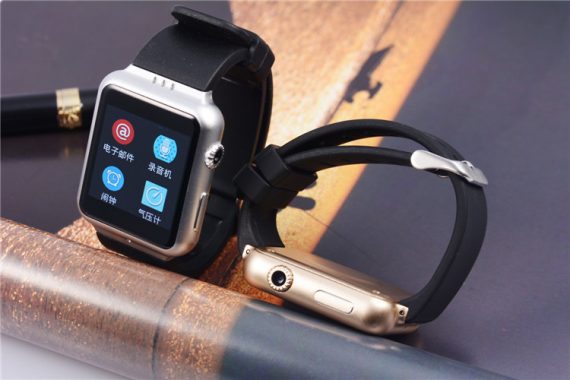 Well, the features do not end here. In fact, the HD camera allows a user to take excellent pictures and even selfies too. And further, synchronizing information with the existing smartphone will allow an individual to enjoy better facilities. Indeed, K8 smart watch is the perfect example of technology blended with smartness.
Steps to Connect Bluetooth Headset with K8 Smartphone
At first, there is a need to switch on the Bluetooth function in the smartphone.
Then, one should turn off the smart watch; if it's not.
Further to this, press and hold the power key till pairing screen appears.
There is a need to place the mobile handset closer to smart watch.
One should access the Bluetooth devices category in the Bluetooth backgrounds of the phone.
After this, Tap Smart Watch.
If the codes shown on the smartphone and smartwatch matches; one needs to tap the checkmark icon on their smart watch. Further, taping Pair on the phone is mandatory to connect.
Conclusion:
With the advancement of technology, Smart Watch has managed to create a special place in the market. It allows an individual to connect their mobile phone with that of smart watch and enjoy varied features. Certainly, it is a brilliant thing that does not interfere with daily tasks as the watch does not require to be held against the ear for listening to calls.