Using iPad/iPhone and looking for education apps? Here you go.
It's not a secret that today students spend a great part of their time with iPhones and iPads in their hands. Middle and high school kids waste hours playing games and surfing the Web. They just forget they can use their devices to become better students. Here is the list of best free education apps for scholars.
Let Your iPad Help You in Studying with Educations Apps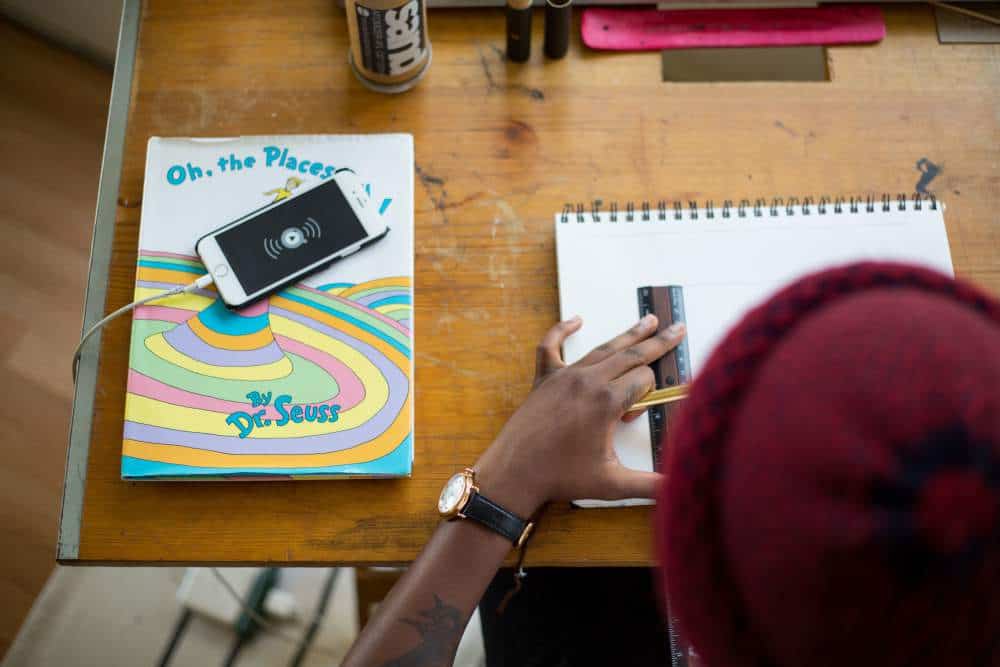 Nowadays you have access to hundreds of useful tools for education. Even YouTube can become one of them. You can also make your learning process fun and more efficient by simply downloading some of the educational apps available in the App Store. The problem, though, is that some of them do offer real value for education, while others do nothing but distract you even more. Check out the best free learning apps below. They can surely help you take your education to the next level.
Top 10 Free Education Apps for iPad and iPhone
Being a student involves doing a lot of research. Scribd might help you with that. By using this app, you get access to articles, books, magazines, and audio records that can serve as an excellent source of information for your research. You can use the app not only while studying but also in your free time. Find an article you can cite in your essay and then enjoy a good fiction book – Scribd is good for both educational and personal needs.
Download from App Store
If you feel like your Spanish teacher expects too much from you, worry no more. Duolingo is one of the top language learning apps. It's super easy and very effective when it comes to learning foreign languages. It offers various online courses such as German, Italian, Spanish, Russian, Norwegian, and much more. Download this app and improve your language skills for free.
Download from App Store
Every student knows that staying organized can be a difficult thing. You lose your to-do lists written on pieces of paper, you forget about your tasks and deadlines, and your learning process becomes a real mess. There's a reason why Evernote ranks high among the best apps for school. It allows students to make plans and to-do lists quickly and easily. After making a note, you can take it literally anywhere with you as it is available not only on your iPad and iPhone but also on other devices.
Download from App Store
Why do you need to use Spark? First, to save your precious time. You don't need to scroll through hundreds of e-mails trying to find that one with a new task from your teacher. Second, to never lose an important letter. The advantage of Spark over many other email apps for smartphones and tablets is that it categorizes your e-mails and makes the most important ones always be on top.
Download from App Store
It's an ultimate app for planning and organizing, which will remind you about important events and help you stay on track with your assignments. It's so simple to navigate this app that even toddlers can use it. So, don't be surprised if one day you get a message left by your little brother or sister with the Any.do's assistant feature, which allows creating tasks by voice.
Download from App Store
Math assignments can be a real nightmare sometimes. So, what should students do when they have troubles with math? Yes, download a great app called Mathway, which can become your private tutor. Simply enter your math problem or take a picture of it, and Mathway will not only solve it but also provide you with a step-by-step explanation. This app performs miracles, don't you agree?
Download from App Store
7. iTunes U
Do you think it's impossible to attend courses and lectures from the best universities of the world without getting out of your bed? Actually, you are wrong. iPad apps for learning offer great opportunities, but iTunes U can give you even more – you will gain access to the exclusive educational content from the entire world as soon as you download this app. Check out these Harvard courses, and you can even imagine that you're already studying there.
Download from App Store
With TED, famous talented and inspiring people are now on your device! This is one of the best apps for education because it brings you closer to millions of informative, interesting, and motivational videos. You can learn some things that teachers don't usually teach in schools. Explore, save, watch, and always stay informed!
Download from App Store
Students can easily get distracted when using their devices for doing homework. Social media, YouTube, text messages – all these things don't let them concentrate and finish their assignments on time. The name of the SelfControl app speaks for itself. It monitors your activity, noticing when you use Facebook too much or surf the Web without a purpose, and instead blocks all the unnecessary pages you use to keep you focused on your main task. Pretty simple, but very effective!
Download from App Store
This app is indispensable for your English classes as it allows you to have access to millions of words, their definitions, and examples of usage. Dictionary.com is one of the best language learning and teaching apps iPad supports. It is probably the most convenient way to check unknown words quickly. By using this app, you will not only receive good grades for your language course but also enrich your vocabulary. Pretty good deal, right?
Download from App Store