What we think about
GlockApps
A promising tool that offers exhaustive features for you to take full control of your email marketing success. Our GlockApps review will take you deep into the workings of this tool to help you find out whether you're missing out on taking your emails to the next level.
HubSpot's new State of Email Marketing in 2020 report highlights the fact that marketers saw a 78% increase in email engagement over the past year.
But that's not all email marketing has going for it.
The ROI of email marketing is skyrocketing, with an average of $42 earnt for every $1 spent.
But individual marketers, start-ups, and full-fledged enterprises all struggle with one common snag regardless of what they're selling –email deliverability.
If the email does not reach the prospect, there will be no engagement, driving clicks, or sales.
This is where GlockApps comes in.
What is GlockApps?
GlockApps is an email deliverability testing and monitoring tool distributed via a SaaS model. You can use it on the move.
The tool is developed and maintained by G-Lock Software based out of Minsk, Belarus. The team has over ten years of experience in developing email marketing solutions, and their niche expertise is reflected through the execution of GlockApps.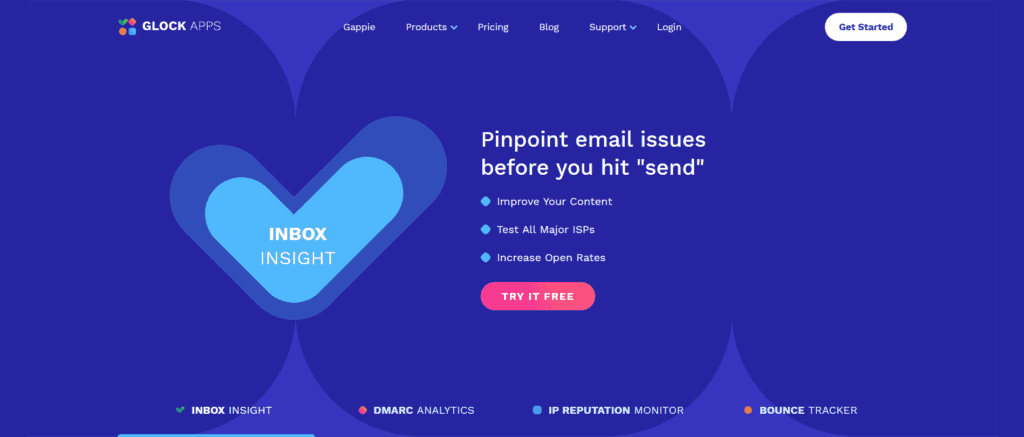 The tool integrates with MailChimp, enabling users to test the effectiveness of their email marketing campaigns directly from GlockApps.
Additionally, if you use Amazon SES, SparkPost, SendGrid, or Mailgun, you can use GlockApps' Bounce Monitor module for bounce email tracking. You can also collect bounce email analytics to better understand the strengths and weaknesses of your campaigns.
Features for GlockApps
Now let's have a detailed look at the GlockApps features and how they can boost your email marketing campaign results.
1. Inbox Insight – Spam Testing
Email deliverability testing is made easy with GlockApps. You don't have to create multiple accounts and measure results yourself.
It gives you a test ID, and a seed list, which is a list of email addresses from the top providers (Gmail, Outlook, Yahoo, etc.).
Just send an email, and it will gauge the deliverability for you!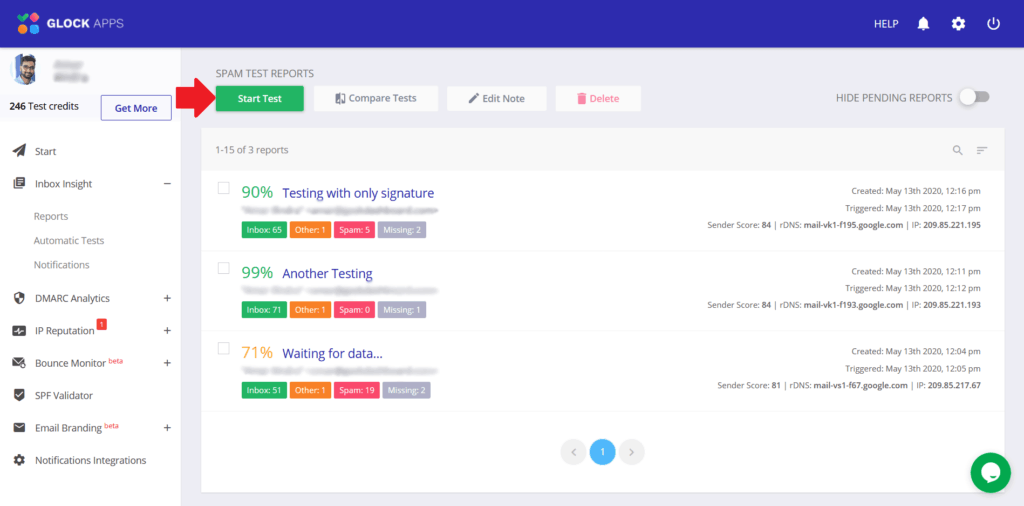 The Inbox Insight tab gives you an overview of your spam tests. You can start a new test by clicking on the "Start Test" button.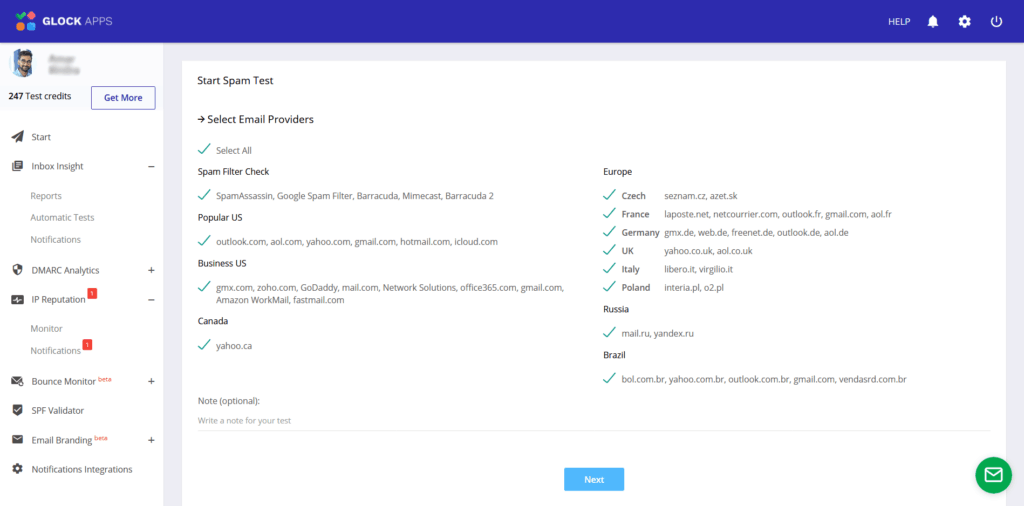 Setting up the particulars is as simple as checking or unchecking the right boxes!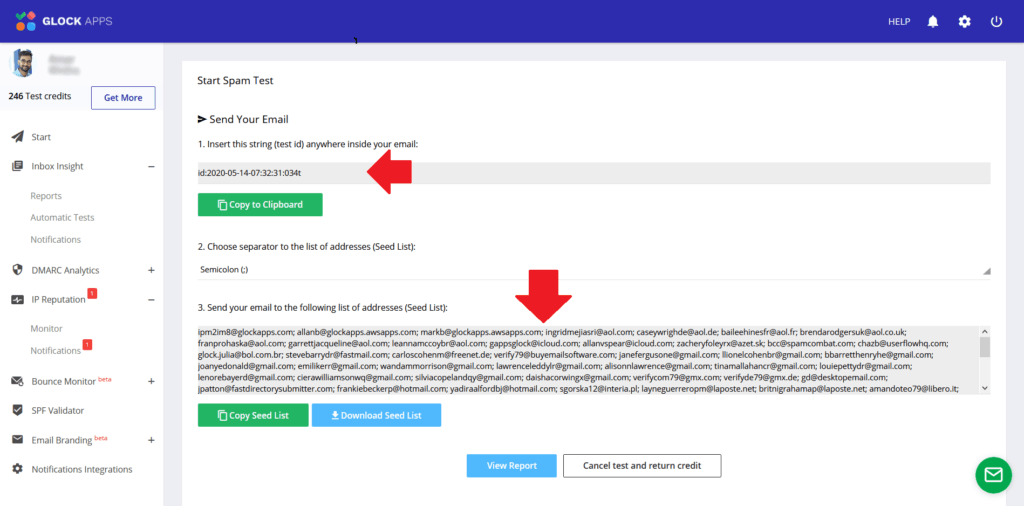 Next, you will get a unique ID to place in your email. Copy-paste it into the body of your email and make sure you send the email to all of the addresses you get from the seed list.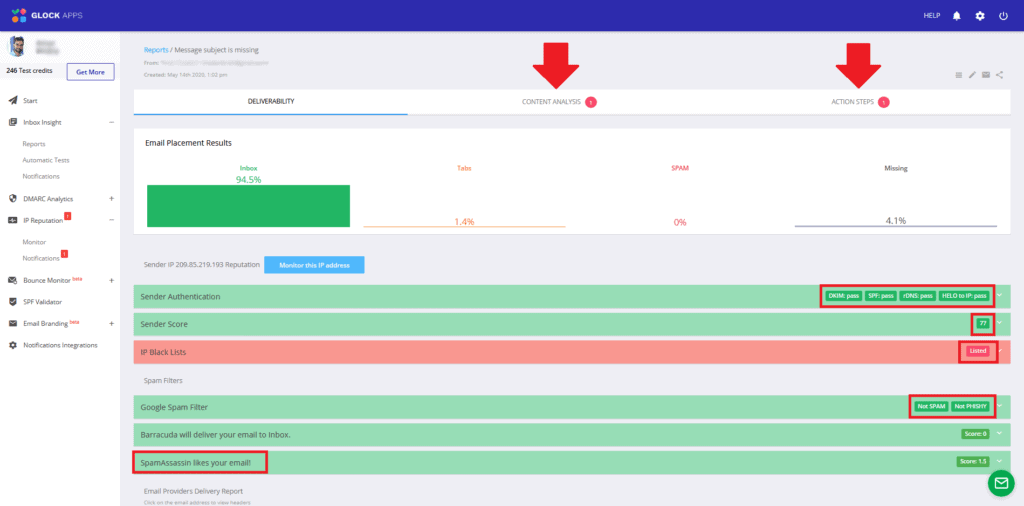 After waiting for a few minutes, you should see the data appear in the Reports tab. It will give you all the insight you need, including message sizes and HTML errors, to improve your email standing in a prospect's Inbox.
The "Action Steps" menu highlights some modifications you can make to improve the quality and deliverability of your email significantly.
You can also set up automatic tests to keep track of your email's health. If your email slips into the spam folder, you will be immediately notified so you can circumvent further losses.
It will keep you posted about your email's effectiveness in real-time, which makes it an essential tool for many.
2. DMARC Analysis – Security
Security approaches taken on domains are slightly different from security approaches applied on personal computers; however, checking if your domain is protected from time to time is essential.
DMARC is essentially a standard that helps protect your domain from spam, spoofing, and phishing.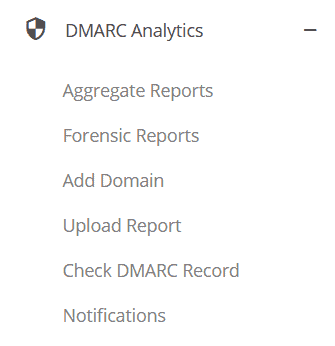 You can check your current DMARC record, and GlockApps also helps you create a new DMARC policy.
The policy tells email receivers like Gmail and Yahoo, and other ISPs that adopt DMARC to handle an email from your domains that fail the DMARC check.
The monitor policy p=none is recommended since the instructions tell ISPs to not do anything with an email that fails the DMARC check. It may go to the Inbox of the receiver, but it will likely end up in the Spam folder.
You also get access to in-depth analytics that enable you to learn which of your emails are authenticated correctly and which ones aren't. You also get to determine the issues and even pinpoint exactly where these emails are coming from.
Since GlockApps enables you to pinpoint each problem, it saves you time and guides you to make quick changes that improve the deliverability of your emails.
You also get access to an SPF Validator, enabling you to check which email servers can then send an email on your behalf.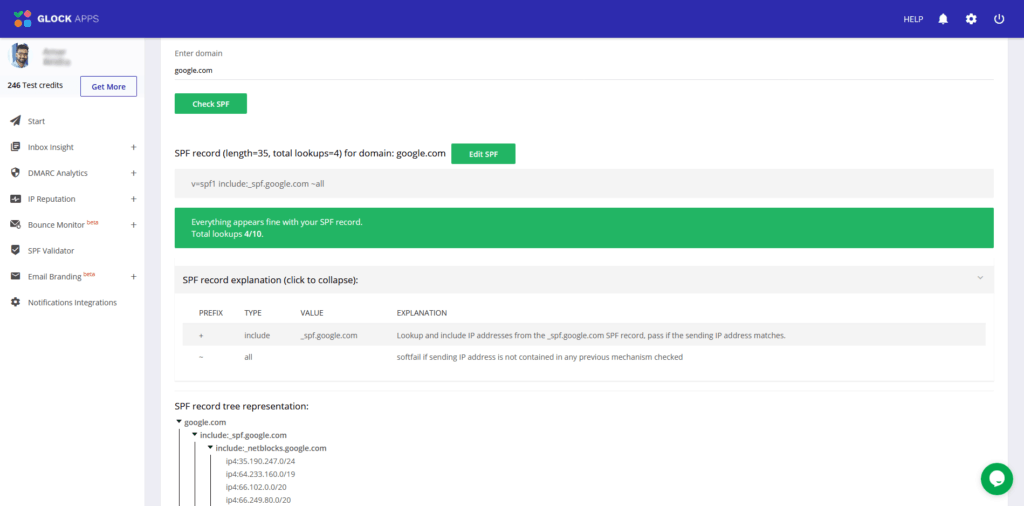 If you see an unknown IP, you can edit your SPF and remove it directly. This way, you can prevent spammers and hackers from using your domain.
It will also improve your website's reputation and boost the success of your email marketing campaigns.
3. IP Reputation Monitor – Blacklist Evasion
If your domain is on a blacklist, it can drastically affect its ability to deliver an email. Bad IP reputation is a major reason for blocked emails by ISPs
The IP Reputation Monitor makes it all very easy; all you need to do is enter your domain's IP address.
GlockApps will scan your sending IP and tally it against more than 50 of the most common blacklists. You can then see which domains your blacklist is on.
You also get a detailed report about the status of the IP. Here's what it looks like: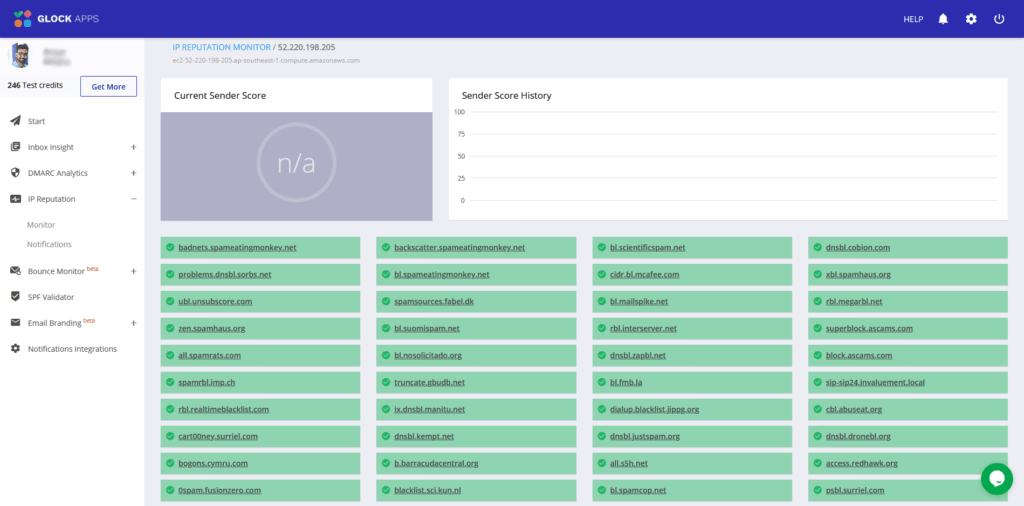 If you're on a blacklist, you can go to the blacklist's website and follow instructions to remove your IP from their list.
GlockApps allows you to enable email alerts about your IP's status. If there is a change, you will be informed immediately.
4. Gappie – The Bot
The Gappie bot is GlockApps' email inbox assistant that you can also add to Telegram or Slack.

Gappie will send you reports about your email domain and its security from time to time!
Upcoming Features
The Bounce Monitor and the Email Branding features are in Beta, but you can still use them to check if and why an email was not delivered and inspect your BIMI.
Support and Documentation
You can contact them via the online chat bubble in the account dashboard during their business hours at 9:00 AM – 02:00 AM +3GMT (02:00 AM – 7:00 PM EST). During this time there will be a dedicated support person available online to answer questions. Alternatively, you can also reach them at support@glocksoft.com
They also have a support form on their support page that you can fill out, and they will get back to you with a resolution to your problem.
Learning to use the tool is easy, and you can use the guides on the website to quickly understand all of the GlockApps' features.
You can also visit the GlockApps blog to find and learn tricks that other niche experts use!
Pricing
You can get your hands on GlockApps by either getting their monthly subscription or utilizing their pay-as-you-go model.
The three subscription plans: Basic, Business, and Agency are perfect for marketers or marketing agencies at different parts of the scale.

Individual marketers can get the Basic plan, and marketing agencies can go with either the Business or the Agency plan as required.
The pay-as-you-go model is apt for bloggers that are looking to enhance their reach and boost their engagement but don't necessarily need all of the advanced features.
They also allow you to create a customized plan that only includes the tools you need. The minimum price is $15, making their advanced services super affordable!
If you're only looking to run spam tests on your domain from time to time, you don't need to get their plans and can pay them on a per-test basis.
Prices seem fair, especially considering all you get.
You can try GlockApps by using their free trial, which allows you to run three spam tests.
Their report for your domain can give you a lot of insight into where your email campaigns fall short.
Conclusion
Email marketing may be one of the most effective digital marketing strategies, but if not implemented right, they may fetch no ROI whatsoever.
GlockApps helps you ensure that every mail you send reaps results be it in the form of clicks or purchases. The modern interface, easy to study analytics, and fair pricing make it an essential tool in any marketer's toolset.
What we think about
GlockApps