Gmail is perhaps the most used yet the most underrated internet tool used worldwide. However, Gmail lags in areas such as sorting out emails according to specific senders, labels, subject, size etc. It throws a lot of work to users looking for a specific mail among heaps of others.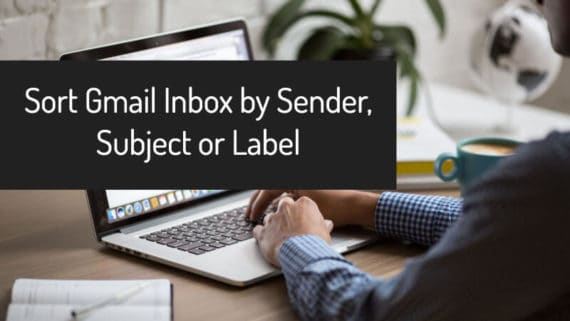 However, there are a few bypasses devised by the Gmail team in anticipation of such user demands. Though this requires some digging around, the results are quite helpful nonetheless when it comes to sorting Gmail inbox. This piece would cater to the discussion of how to sort Gmail inbox by Sender or by Subject and Labels for all users who might find this task a bit challenging.
Also Read: How to Send Encrypted Emails in Gmail
Sorting Gmail Inbox by Sender, Subject, and Labels
It sounds like that sorting Gmail inbox is a daunting task, but believe us when you go through our below tutorial, you will be able to sort your Gmail inbox like a pro. Don't believe, check the various methods that we used to sort Gmail inbox below.
Sorting Gmail by Sender
The easiest method to sort Gmail by the sender is also the most rewarding in terms of search results displayed. If you are looking for a particular individual, go to the last mail received from the person. Hover over the person's name for a few moments.
Gmail responds to this maneuver with a popup box which would display a gray link to the title Emails. Click on it and you will receive the whole list of emails sent by the person.
Update (January 18, 2019): With the new Gmail interface, hovering over person name to view contact details is no longer available. Please use the second method mentioned below to sort Gmail by sender.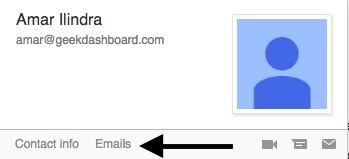 There is also a second method for Gmail users to filter out a person's email from the inbox. This method is for those who can't figure out the links or not able to find the name of the person immediately in your inbox
Go to the search bar present at the top of the Gmail page. Search for the person's emails using the person's name or his/her Gmail id. Gmail would display all the sent and received emails from them.

If further filtering is required or you want to find a particular email from a sender, you can search by putting a phrase or sentence which was in the email. To perform this action, click on drop-down in the search bar which will open a list of advanced filters to search the email.

In here, put the name or email of the sender in front of From and a word or phrase that you remember existed in the email in front of Has the Words. That is it, you will get the specific email from that sender. We hope these are the easy methods to sort your Gmail by sender's name.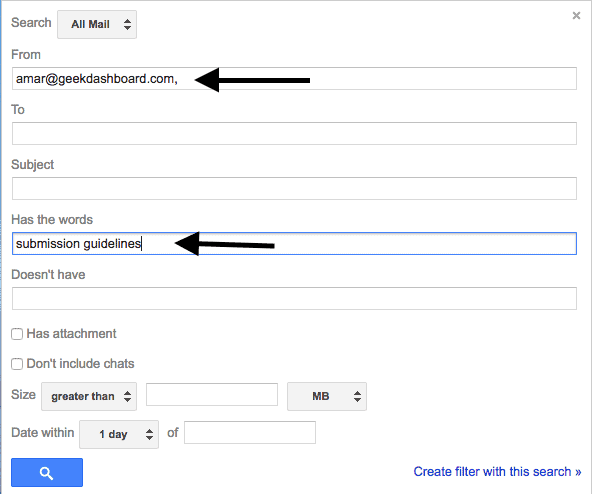 Also Read: How to create custom email with your own domain name
Sorting Gmail by Labels
Gmail allows users to sort their mail according to particular labels, say a reunion or any other event. A search for such events and any other labels would bring forward the emails related to these fields, thus excluding another bunch of emails. The process is as simple as it sounds:
Apply labels to the emails which you feel important. You can find Labels icon just before More on top of the Gmail window just above your emails.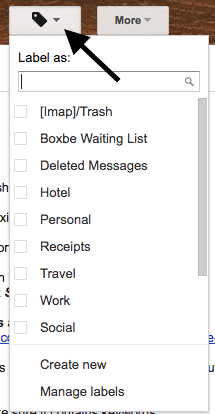 These labels come in handy later when you search for emails related to that label. Just click the label, and all the emails saved under a specific label would be displayed instantaneously. To perform this, you can click Labels on the left-hand sidebar of your inbox or email itself.

Also Read: Add professional business signature to all your emails in Gmail
Sorting Gmail by Subject?
Sorting a Gmail inbox using subjects is the same as sorting a box by the use of folders. This is pretty simple, as compared to the above-mentioned process.
Go to Gmail Search Bar and click on dro the -down arrow that will reveal all the default folders and labels you have created.

Now, you have to click on All Mails in front of Search option. For accessing any mail from the specific person, just visit the folder where the emails are collected, and browse through the mails using the subject.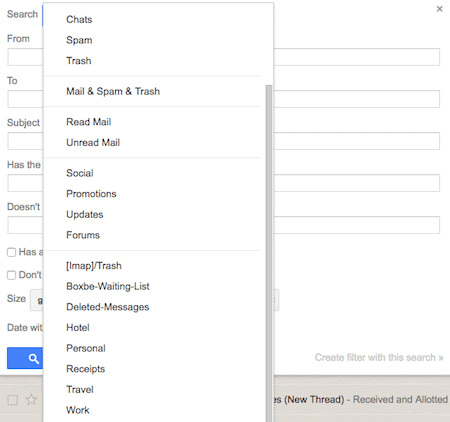 So, these are all the methods that can help you to sort your Gmail inbox like a pro. If you have faced any difficulties and questions on how to sort Gmail by a sender or how to sort Gmail by subject or how to sort Gmail by labels, do let us know in the comments second below and we will solve it at earliest.