You know Xiaomi! They paved the way to the best price to specs ratio in the budget segment. For the same reason, the company captivated the hearts of many. When a couple of competing companies spent their capital on selfie cameras and offline advertising, Xiaomi kept their composure in concentrating on word of mouth. Most of their phones back then offered a balanced spec sheet.
About a year ago, Xiaomi has decided to bring about a selfie-centric budget device under its Redmi sub-brand (It's now an independent brand though). Thus came Redmi Y1. By the time it released in India, the company started paying heed to sell units offline as well.
The next iteration was the Redmi Y2. It also focused on the front camera, but with some improved underneath specifications. Going by the social media teasers Redmi's Twitter handles posted, we expect Y3 is on its way.
Redmi Y3 to Launch in India on April 24
Redmi follows the same procedure in launching a smartphone as anyone else. For a few days now, they have been teasing a new launch on social media emphasizing on Y. That's how we anticipated Redmi Y3 is on its way.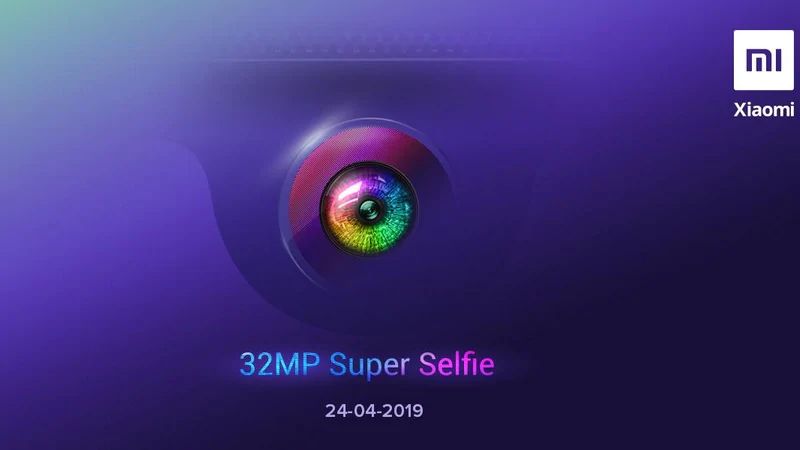 We haven't got a glimpse of all the features yet. All we know is they will embed a high-resolution camera up front to woo the selfie lovers. Taking the history of Y series into consideration, anyone could have perceived that. Their tweets carry #32MPSuperSelfie. So, it's easier to say the phone will have a 32 MP front camera.
In another tweet, Redmi has disclosed the Indian launch date of the device. We will see it live on April 24. Moreover, they started sending media invites. The event will begin at 12:00 PM IST. The image they have attached with the tweet hints at a water-drop notch similar to the one we have seen on Redmi Note 7.
Let's have a look at the rumored speculations. As for the sensor, we hope they will include a Samsung ISOCELL Bright GD1. If you are familiar with the gadget arena, you know it's the same we can find on Vivo V15 and V15 Pro. The battery capacity may be 4000 mAh and there is no information about the fast charging capability yet.
The last edition Redmi Y2 carries a Snapdragon 625 processor under the hood. We hope they will include Snapdragon 636 this time around coupled with at least 3 GB RAM.
We have to wait until April 24 to get clear all the rumors and speculations.