Oppo, the Chinese smartphone manufacturer, had earlier announced its new sister brand, Reno. This company is the latest after the likes of OnePlus and Realme are already operating successfully in the industry. We are not sure what Oppo hopes to achieve with this brand but we do get our chance to see the first Reno branded phone from Oppo. As far as Oppo's Reno is concerned, the company might be doing something similar to Xiaomi's Mi Mix series.
This seems true from the looks of Reno's first smartphone design. We saw that Xiaomi's Mi Mix started the trend of minimal bezels with front cameras in different positions. Similarly, Oppo's Reno phone has a pop-up selfie camera which is totally different from what we have seen so far.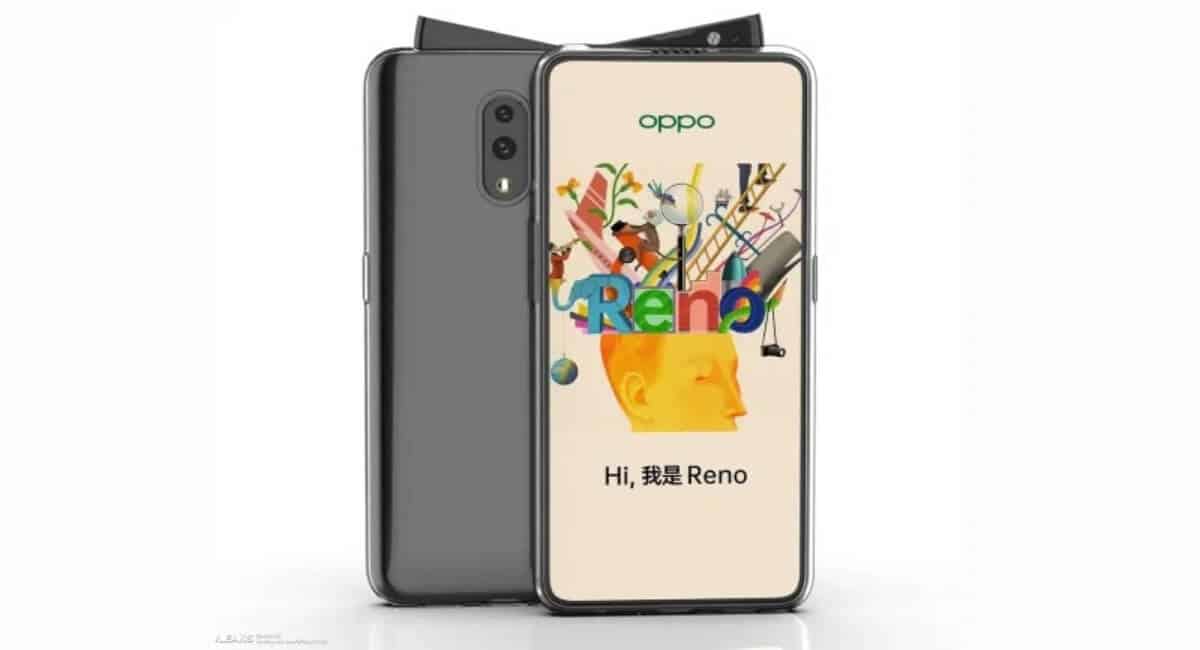 First Oppo Reno phone has a weird pop-up selfie camera
As you can see from the image attached above, the Oppo Reno phone has a pop-up selfie camera. This is not very unusual for a smartphone in 2019 but the weirdness is in its design. We are not sure how this pop-up selfie camera would even lift up. But we assume that the pop-up selfie camera will lift up from one side, the phone's right side as seen in below video.
Now, Oppo would argue that they wanted to fit in a flash module and came up with this design. However, we have already seen smartphones having flash in a pop-up camera. For instance, the Vivo X27 Pro will have a wider pop-up selfie module to fit its flash module. So it is fair to say that Oppo Reno's pop-up selfie camera module is just bizarre.
Also, we are not even sure that this module has anything else apart from the flash module and the camera. Even if that is the case, Oppo Reno could have used piezoelectric speakers or under-display speakers like the LG G8 ThinQ. Anyways, we will hold our final thoughts when we see the detailed specifications of this smartphone.
Other than the selfie module, everything else is normal on the Oppo Reno phone. It is to say that the smartphone will have minimal bezels, dual rear camera setup, and a glass unibody design. We are also getting reports that this Oppo Reno phone might be launched as soon as next month. Also, there are rumors that this could be a flagship-grade or at least an upper mid-range lineup from Oppo but we will have to wait for that confirmation until its launch.