There are Role-playing games. There are online games. But then there are Massively Multiplayer Online Role Playing Games or commonly called MMORPG. And when we say massively, we mean massively and the best MMORPG in the world.
Tired of playing the same shooter where the only goal is to aim and shoot your enemies? Want to get into something more complex, something more interesting, creating an avatar and living a new life in a virtual world interacting with millions of players and be a part of a much larger community? Want to know about the top MMORPGs out there?
I guess your answer would probably be a YES and here is the list of top MMORPG games for you.
10 Best MMORPGs to Play Right Now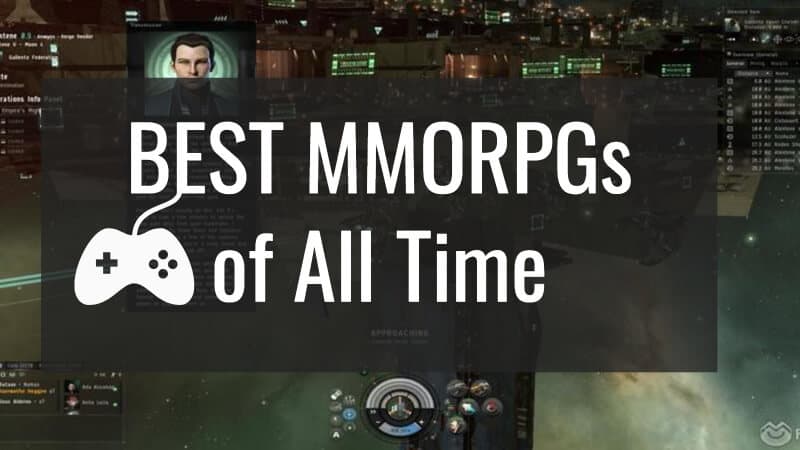 We have prepared a list of top Massively Multiplayer Online Role Playing Games for you. This list includes paid and free MMO games of all time which you can play either on PC, Mac, Android, iOS, Windows or online. Here is the list of the top MMORPGs for amazing gaming experience:
1. Eve Online
Eve Online by CCP games was available since 2003 and has undergone a lot of changes and improvements. With an in-game history that will engage you for hours and hours, Eve online is set in space where players are free to visit a total of 7,800 star systems!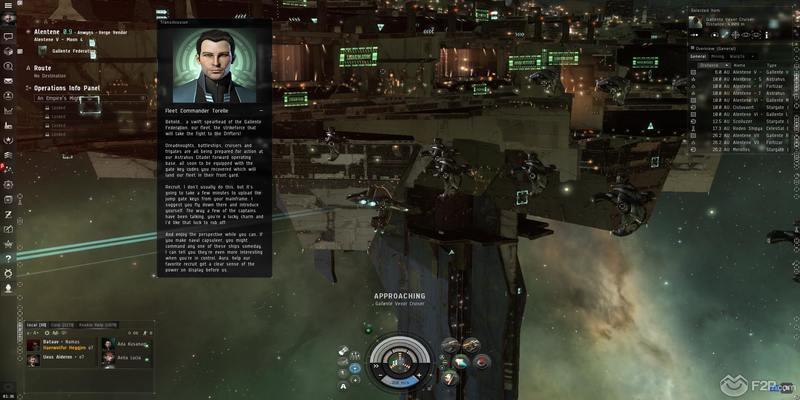 Eve online is something that shouldn't be taken lightly, The game will suck you in like a black hole. You can do a large number of things like mining,  manufacturing, trading, exploration, and combat. This MMORPG is also famous for its almost real-world political schemes and warfares. It's one of the best MMORPGs for PC. Every action will have a real consequence. So if you want to enjoy a bit of sci-fi with wars and politics and a rich history, Eve online would just be perfect.
2. SkyForge
SkyForge is an MMORPG for PC developed by Allods Team and released as a beta in 2015 for Windows and in 2017 for PS4 and Xbox One. You play as an immortal with amazing powers. You battle evil gods to finally become a god yourself. Skyforge is unique in the sense that it allows players to level up with a 'prestige' system.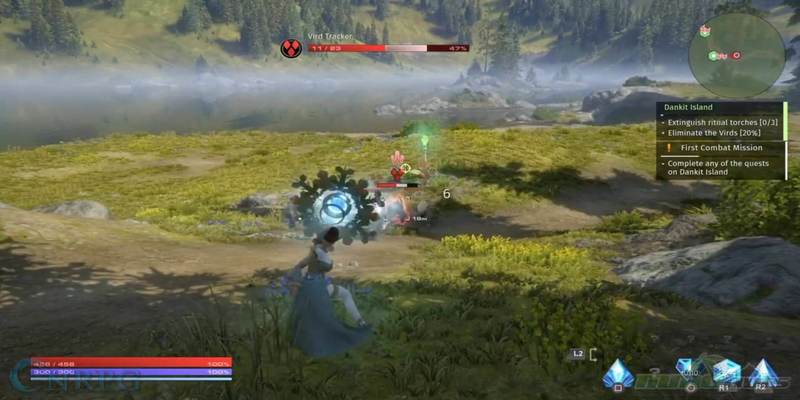 The system is based on the stats and progression of the player and allows the player to switch classes at any time which is unheard of in MMO role-playing game. You gain followers as you advance in the game and finally become a god. Becoming a god in a game makes this title one of the best MMORPGs. After becoming a God, you can manage your followers and increase your strength.
Also Read: How to Fix PS4 controller not charging issue (7 Ways)
Want to become a god? Go play SkyForge now!
3. TERA
Tera is an MMORPG that focuses on Combat more than anything else. Developed by Bluehole Studios, TERA has the usual MMORPG features like quests, crafting, etc. But the combat is where it excels. It uses a real-time battle system. You have to actively dodge and attack the other player.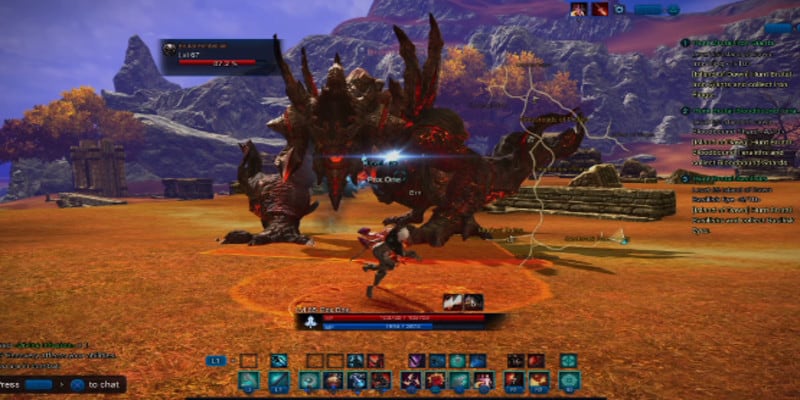 That requires a skill. The combat moves quickly and feels smooth. The game has impressive graphics having been released in 2012. Looking for flashy battles and adrenaline rushing combat? Play this top MMORPG right now!
4. Rift
Rift is set in the mythical world of Telara. It is a traditional high fantasy MMORPG developed by Trion Worlds. The game was released in March 2011. Rift offers a great number of features lacking in other MMORPGs. With the Ascended Souls class system, players can truly immerse themselves in the game.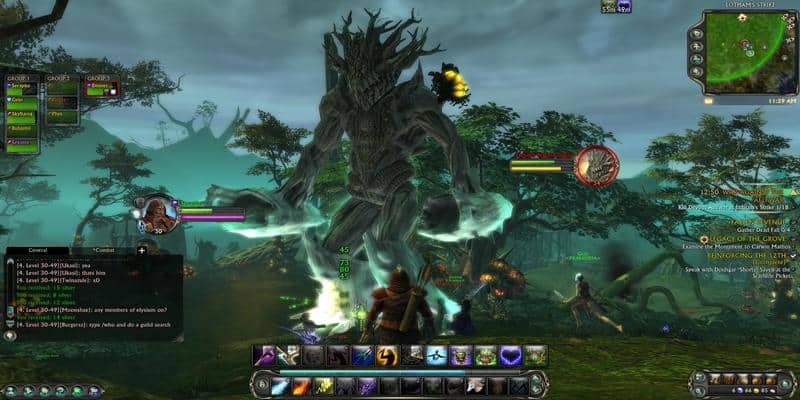 The game features an event Rift that is dynamically generated on the larger maps of the games. You need to group together with other players to defeat monsters. The game is full of things to explore and has a large amount of content to keep you busy for hours! Rift is one of the best MMORPGs for PC.
5. Star Trek Online
If you are a fan of Star Trek, then this game is for you. Developed by Cryptic Studios and based on the Star Trek franchise as the name suggests, this MMORPG was released in 2010. Even if you don't know what Star Trek is, what better way to know about it than to immerse yourself in the game itself.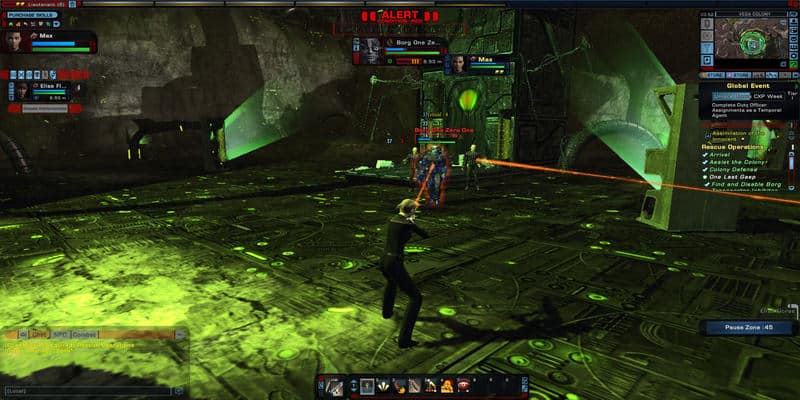 Explore the universe. Choose from over 20 playable races or you can even create your own unique species! Command your starship. Battle with other players as you travel across the galaxy! Buy new ships and upgrades to win every battle and because of the Star Trek name, the fans will also be pleased with the well-written story that the game offers.
6. The Lord of the Rings Online
The Lord of the Rings Online is yet another MMORPG that is based on a very popular franchise. As a Lord of the Ring fan myself, I would definitely recommend this game to everyone who has ever read the books or seen the movie and would like to explore the world themselves then this story-driven, feature-rich MMORPG is the best thing for you. Developed by Turbine and released in 2007 The Lord of the Rings Online would take you on an unforgettable journey.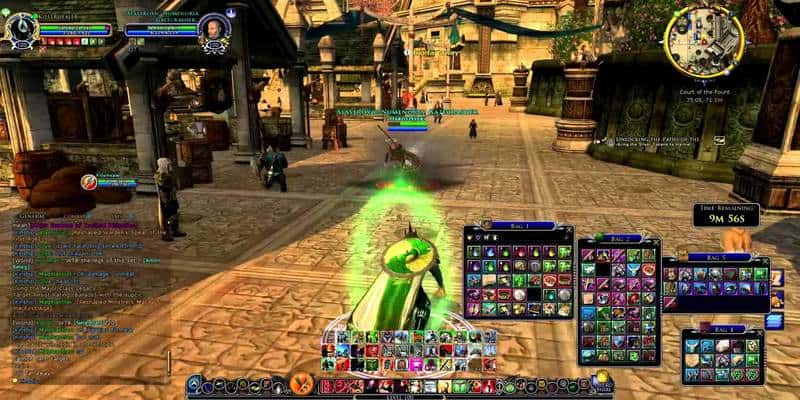 Explore the forest of Mirkwood and the plains of Rohan. Be a part of the trilogy. There's even a PvP mode, 'Monster Play', where you can control powerful monsters in large-scale arena battles. It even has a built-in music creator if fighting is not your thing. Because of all this and with over 10 classes and 5 races and a great story, this MMORPG is definitely one of the best MMO games online.
7. The Elder Scrolls Online
Elder Scrolls Online is a fantasy MMORPG developed by Bethesda Studios and released in 2014. Inspired by the franchise of the same name, Elder scrolls give you immense freed and power. From killing NPCs as you please to changing the story itself with your decisions. Every action that you take in this game has a consequence and makes you choose everything wisely.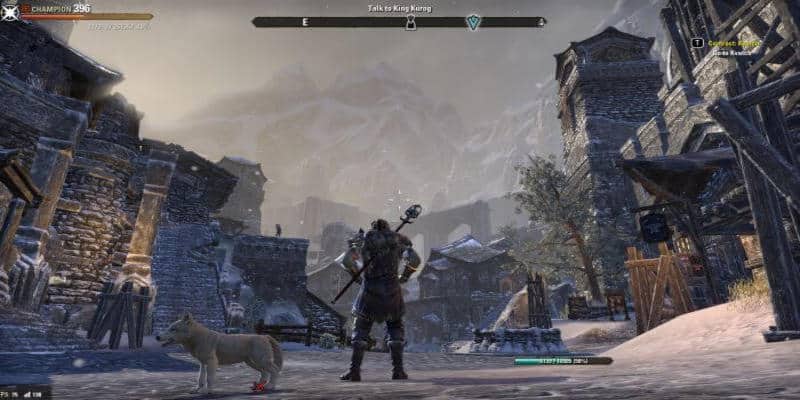 The skill system allows you to fight monsters and other players and even harmless NPCs. The game also includes large-scale PVP battles. You can spend hours and hours in this game just looting and killing people who get in your way. Elder Scrolls Online is one of the top MMORPGs online.
8. Guild Wars 2
Guild Wars 2 is an MMORPG developed by ArenaNet and released in 2012. The game has a very dynamic world that changes with the decision that the player makes. Guild Wars 2 is very dynamic and one of the best MMOPRG games for PC.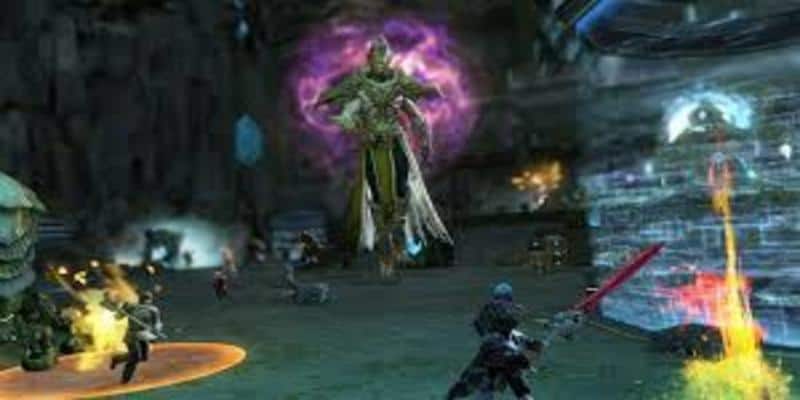 Guild Wars 2 is set in the mythical world of Tyria. It gives the player to choose from over 8 different professions each unique in its own way. The game world constantly changes with every little action that you take. It's very dynamic and engaging with a combat system that relies on pure aiming skills. The large scale battles and the team deathmatches would keep you on your toes at all times.
9. Runescape
RuneScape is a fantasy MMORPG by Jagex and available since 2001. It's a fairly old game but the intensity and the content of the game makes it still going strong even now. The world is divided into kingdoms and cities. Above all the game doesn't have a story and it's up to you to make one. Similarly, you can trade, craft, build a house or slay a monster.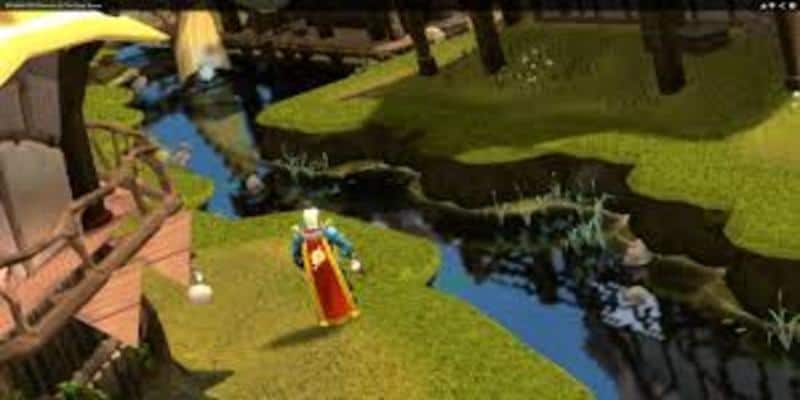 You can even team up with other players to guarantee a win. There is no limit to what your character can become. Runescape is among the best free MMO games. The vast open world and the giant community would sweep you in and make it difficult for you to let go.
Also Read: Top 15 lightweight Android games under 50 MB
10. World of Warcraft
World of Warcraft (WoW) is an MMORPG released in 2004 by Blizzard Entertainment. The fantasy style game is popular as the standard of the whole MMO genre. It is the most played MMORPG in the world. The game has amazing quests for the player to explore, smooth combat and a huge game world to explore. All the skills and features would be overwhelming for a beginner but once you get into it, it's tough to get out and hence it's the most played MMORPG out there.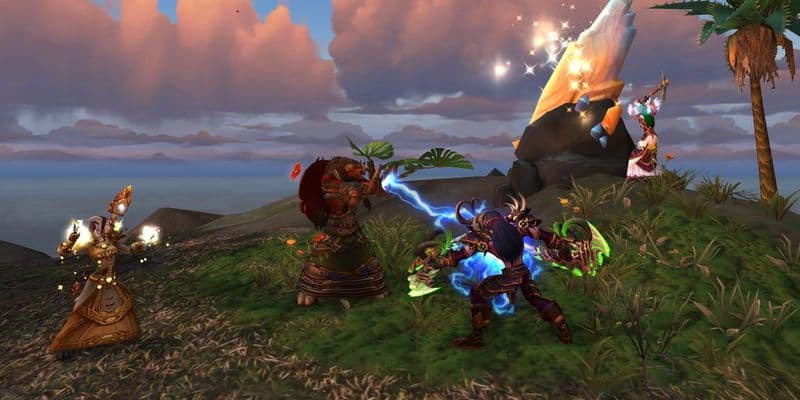 The game also has a lot of expansion packs enriching the already massive game content with additional features and because of this, It's still one of the best MMORPG in 2018. There are also Arenas, World PvP, Battlegrounds, and Duels to always keep you busy, therefore Wow is a must play game for everyone who wants to try an MMORPG and wants to know what a Massive Multiplayer Online Role-Playing Game actually feels like.
Conclusion for best MMORPGs
So these are one of the 10 best MMORPGs of all time. So fire up your computer or your console and dive into an endless journey into worlds unknown in these amazing list of top MMO games available. Let us know why and which game you like the most in the comments section below.