Unless you are not living in a cave, you know Xiaomi. Years ago, it revolutionized the smartphone industry in India with Mi 3. The company then went on to launching many devices to woo the customers. And, they succeeded in selling millions of units to be one of the popular brands in India, if not in the world.
If you follow tech news, you know the throne of Xiaomi isn't as secure as it used to be. Oppo has come up Realme specifically to threaten the monopoly of Redmi devices. By releasing more than a dozen devices in one and a half years, they are catching up with impressive sales figures.
Xiaomi Mint Keyboard Launched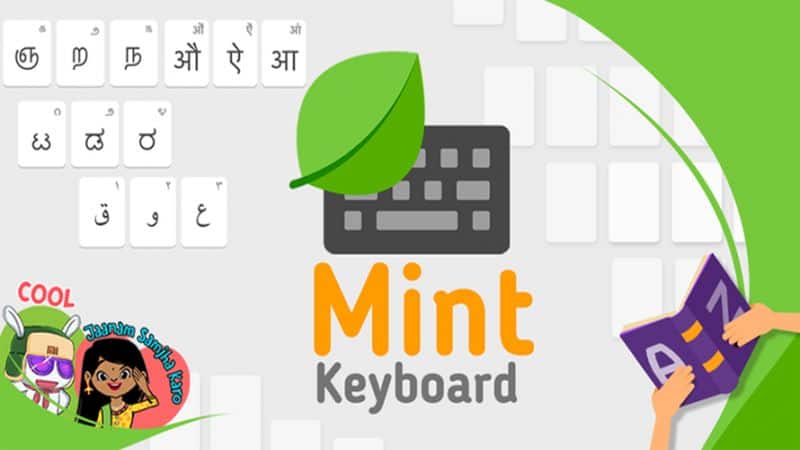 You know Xiaomi as a smartphone manufacturer. However, the brand also has quite a few applications. Take ShareMe for example. It helps you transfer files at considerable speed via wireless networks.
The latest to find a spot in the list of Xiaomi apps is their Mint keyboard. To recall, they already have a small portfolio of Mint applications including a browser and a launcher. Moreover, you can also install their Poco Launcher in case you want to.
So, what does this Mint Keyboard bring to the plate? Is it necessary when we have popular choices like Gboard and Swift Key? Let's have a look at the features.
The Mint Keyboard is available for Android users. It has support for 27 languages including English, Hindi, Nepali, Urdu, Bengali, Marathi, Tamil, Telugu, Sanskrit, and Punjabi. The OEM has made it widely available for every device. Meaning, non-Xiaomi users can also install it from the Play Store.
Swipe typing is a useful feature, using which one can type by dragging fingers through the keyboard. You will have it on Mint Keyboard. And, support for different fonts is also available. Accompanying with those features are real-time emoji suggestion and speech-to-text. You can customize the keyboard with the help of various themes.
What about stickers and GIFs?? Are you kidding me? You will find them on the keyboard. When it comes to the Indic language support, you will find Hindi, Nepali, Urdu, Bengali, Marathi, Tamil, Telugu, Sanskrit, Punjabi, Gujarati, Kannada, Malayalam, Assamese, Manipuri, Arabic, Odiya, Konkani, Bodo, Santhali, Santhali, Dogri, Rajasthani, Marwari, Sindhi, and Maithili in the list.
Install Mint Keyboard from Google Play
Xiaomi claimed their AI engine learns continuously and personalizes to match your unique way of typing. One unique feature is the option to create your customized themes using your photos.