If you are using the internet from the last decade or longer, you would know how popular Microsoft's Internet Explorer was. You can also argue that back in the day, Microsoft's IE was also the only internet browser. And this forced users to use Microsoft's browser even with all its limitations. However, we now have a surprising revelation from one of the former Google employees.
The Verge published a report last week quoting a former Google employee who revealed a plot against Internet Explorer. The employee stated that Google employees planned to kill Microsoft' Internet Explorer 6 in 2009. The reason behind this was to stop supporting a browser which was ageing.
Google employees plotted to kill Internet Explorer 6 in 2009: Report
Nearly a decade ago, Google employees were planning how they can kill Internet Explorer 6 which was the default browser on Windows. Later, they plotted to do the same by displaying a banner in YouTube that Internet Explorer support is "phasing out" soon.
This would force users to switch to a different browser so that they can continue to access the site. The employees inside YouTube planned this so that they could kill support for Internet Explorer 6.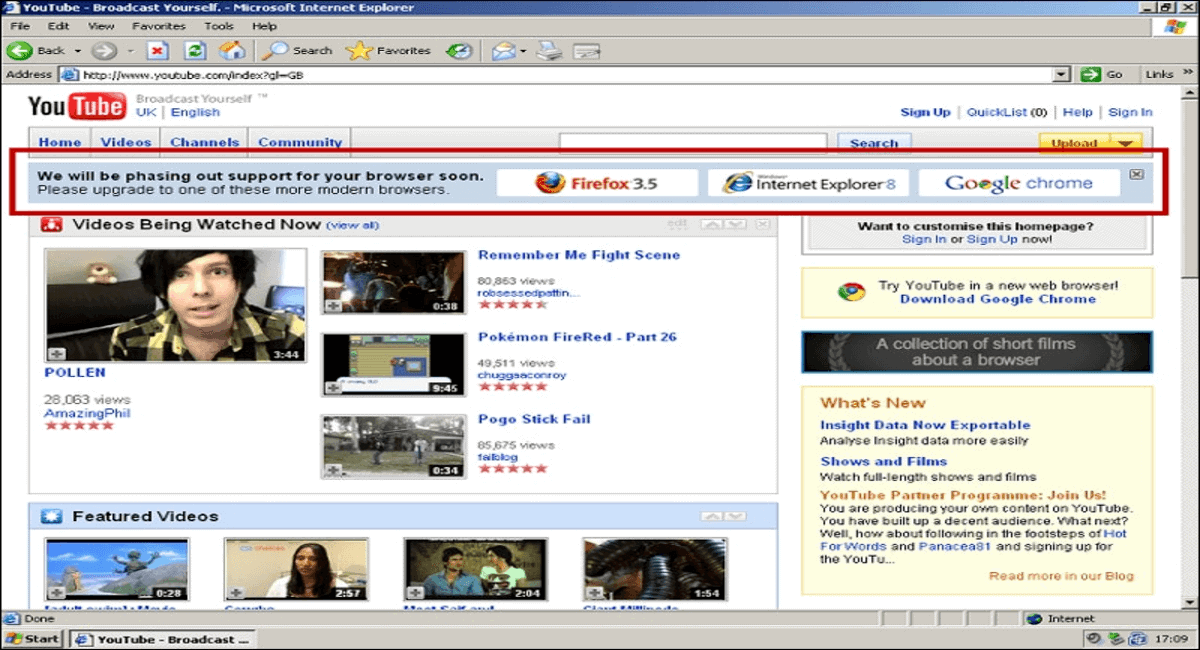 However, the former Google employee also revealed that 18% of YouTube traffic, at that time, came from Internet Explorer 6. This former Google employee, named Chris Zacharias, also wrote a detailed blog post about the incident. In the blog post, Chris reveals that Internet Explorer 6 was very sensitive to CSS stylesheet that included an attribute selector. Any normal browser would ignore these changes but not Internet Explorer.
He claims, therefore, that web developers inside YouTube were frustrated and wanted to kill support for Internet Explorer 6. He adds that what was just a fantasy later turned into an actual plan. We planned that we cannot stop support outright for Internet Explorer 6 but what if we start threatening users about it.
Chris also reveals that this code had to be slipped into production under the radar of Google's top authorities. Because YouTube team was already told to support IE 6 for any length of time. Also, he says that Google had just acquired YouTube at that time but its integration was still pending. And also the fact that only YouTube employees inside Google opened YouTube on Internet Explorer 6 made it easier for them.
But he also says that the PR team lead came at their desks one day when he received emails from multiple publications. But the positive side was that the publications settled on a narrative that "major benefit to the Internet" is done due to this. And therefore, the YouTube team got hailed as being the supporters of better and faster internet.