YouTube has now become a giant video sharing website and most people might never think about alternatives for YouTube. It does seem like the only website you rely on to watch videos from around the internet. But that's not true. There are plenty of  YouTube alternatives out there waiting for you to explore and try them out.
With demonetization hitting a lot of YouTubers and ignoring small content creators, they are not making good and satisfying content due to the new YouTube policies. These best alternatives for YouTube might be just what you were looking for.
Best YouTube Alternatives
Here's a list of free alternatives for YouTube that you should try right now. All video sharing websites mentioned in this list is free to use and most of then also have native Android and iOS apps to watch videos directly on your mobile devices.
Dailymotion is perhaps the best YouTube alternative out there with interface quite similar to YouTube. You can find videos on all categories and you get the trending videos right on your homepage. Dailymotion has a few restrictions for its content creators. The upload size is limited at 4GB and the video cannot exceed a length of 60 minutes. You cannot also have videos above the 1080p resolution. That means no 4k videos. You can even monetize your videos. The copyright policies are not as stringent as YouTube so you might find some very funny parodies and content on this free video sharing website. With their Android and iOS app, it is also a good YouTube alternative for iOS as well as Android.
Pros 
Huge audience and a large number of videos to browse from.
Available on both the app store and play store.
Similar interface to YouTube.
Cons
No 4K videos.
Strick uploading limits.
Vimeo provides high-quality content and deserves in our list of free video sharing websites. It has a free basic membership and also a paid membership that gives you priority support, a lot of storage, privacy controls, and many other features. It also doesn't place any ads and the interface is modern and distraction free. When viewing a video on Vimeo you know that you won't have any distractions and the video will be your main focus the whole time. Vimeo has a 500 MB weekly upload limit which is very low compared to the number of videos that are uploaded to YouTube. But the quality and the experience is hands down better. Therefore it is one of the few best alternatives for YouTube available now on the internet.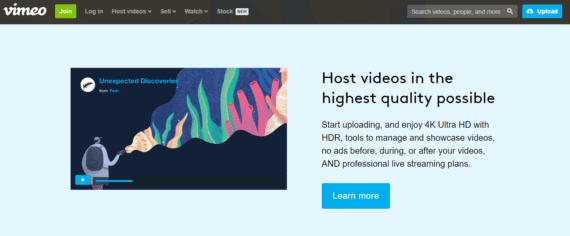 Pros
Modern interface.
High-Quality Content.
Privacy controls.
Cons
Low upload limit.
Lacking good content creators.
Flickr is more widely known as an image hosting website and if you don't know it also allows video sharing on its platform. With a free account, you can upload videos but with a time limit of just 90 seconds. Most of the videos are short entertaining videos with less focus on educational and professionally made content. Flickr is the go-to YouTube alternative if you need to pass the time and want to try something new.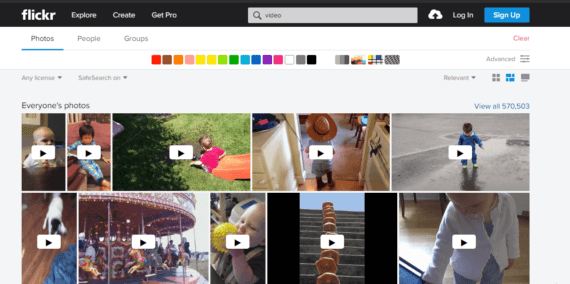 Pros :
Short videos.
Good for entertainment.
Cons
Paywall for uploading more content.
Content is quite restricted due to the upload limitations.
Metacafe has been around before YouTube came into existence. This video sharing YouTube alternative focuses on short videos and prioritizes 90-second clips. The interface is quite simple and easy on the eyes. Metacafe is for you if you are just looking for short funny clips. You won't find professionally made videos or serious content creators on this website. But you can sure binge watch a lot of videos and have a fun time. It is a free alternative to YouTube if you are looking for some funny and sometimes weird videos.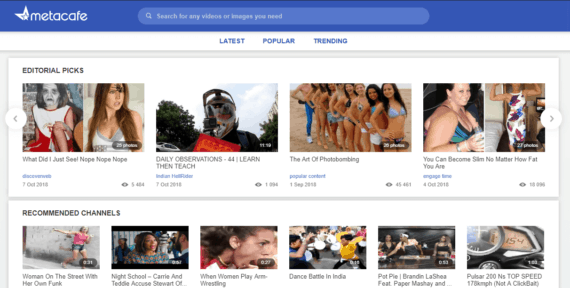 Pros
Running longer than YouTube itself.
Simple and easy interface
Cons
Little to no good content.
Homemade videos take up most of the platform.
Emphasis on 90 seconds clip.
Facebook might not seem like a video sharing website on the front, but when you dig, you'll find that Facebook hosts a huge amount of videos, from professionally made to short homemade clips to even tv shows and snippets from concerts and what not. You just need a Facebook account and need to search for videos specifically. The downside is that you'll have to search for videos and there is no trending page or a homepage to prioritize your preferences and suggest you videos. If you like to watch videos on apps, you might have already know Facebook have mobile apps for Android and iOS which makes it a YouTube alternative for Android and iOS devices.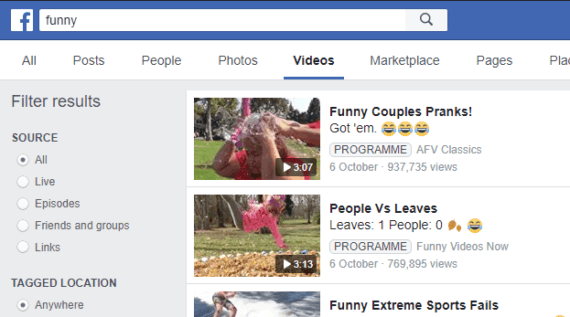 Pros
A huge collection of videos from profiles and pages.
Most content uploaded on YouTube is also uploaded to Facebook.
The media player is quite responsive.
Mobile apps
Cons
No trending page.
No video suggestions.
The recently launched Instagram TV is speculated to give quite the competition to YouTube in the coming years. IGTV supports vertical videos that are created specifically to be viewed on smartphones. Uploading videos can be done from your computer but you can only watch videos on your mobile device. You can follow channels or view your feed which has videos according to your preferences. Since it's just available on mobile devices it can be considered the best YouTube alternative for Android as well as iOS.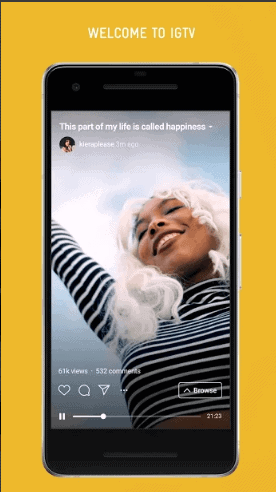 Pros
Features popular artists, celebrities and influencers.
Good for people who use phones as their go-to device to watch videos.
Cons
Only available for mobile.
Only supports vertical videos.
Twitch is becoming one of the most widely streamed websites on the internet. Since the YouTube 'Apocalypse', twitch has become very lucrative for content creators and especially for YouTuber's whose channels were based on gaming. Twitch is primarily used to host gaming videos where players broadcast themselves live while playing games like MMORPG. It has a live chat system and also features a paid subscription to support your favorite streamer as well as a donation option. Twitch has become widely popular as game streams get more traction. Live shows, opening ceremonies and many other similar events are also hosted on Twitch.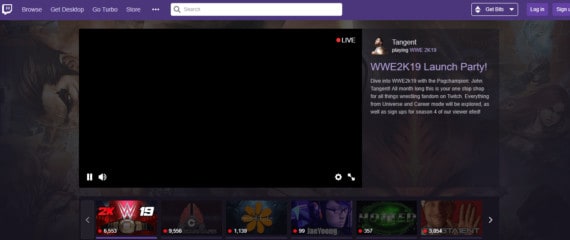 Pros
The best place for gamers.
Has gained quite a lot of popularity as well as viewers.
A vast amount of content to browse from.
Cons
Features mostly gaming videos.
Emphasis on live streams.
The only difference between Liveleak and YouTube is that Liveleak, as the name suggests, is full of leaked videos and videos were taken generally from mobile phones or hidden cameras. Liveleak is full of content that wouldn't see the light of day on YouTube. Accidents, funny incidents and a lot of other NSFW videos are there on Liveleak. If you don't have a weak stomach, then be sure to check out Liveleak.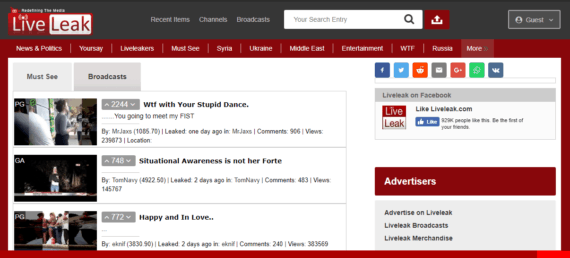 Pros
Videos you won't find on YouTube or anywhere else.
Nice interface.
Cons
Controversial videos.
Not suitable for all ages.

The Internet Archive has a huge amount of content to look from. Anyone can contribute to the archive and it's completely free. It consists of documentaries to TV series and also movies. The videos can be sorted by year, language, topics etc. You just need to explore and pass your time. You might find some very good content and it is one of the better YouTube alternatives out there due to its large collection of videos.
Pros
The large size of the archive.
Hard to find videos can be found here.
Cons
The interface is quite hard to get used to.
Need to search specifically to find videos.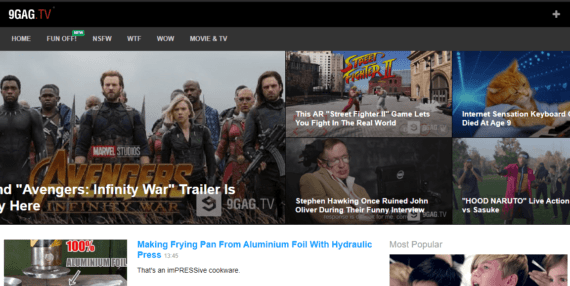 9Gag is very popular on almost every social media websites. If you use social media then you are sure to have come across 9Gag at one point. They post funny memes and hilarious videos on their accounts. 9Gag TV is a part of 9Gag that has an endless amount of funny and hilarious videos. There are also interesting videos on various topics. If you want endless hours of fun and entertainment than 9Gag TV one of the best YouTube alternatives for you.
Pros
A large number of videos.
Entertaining categories.
Cons
Short videos.
Content geared toward comedy and satire.
Final Thoughts on Alternatives to YouTube
YouTube has a lot of alternatives and no one comes close but some have features that YouTube lacks. There are countless videos that you'll never find on YouTube but can find on these YouTube alternate websites and platforms that we have listed. So, which one of the YouTube Alternatives did you find the best and comment below if you know of any better alternatives for YouTube.