You know Samsung releases two flagship devices a year; one 'Note' and the other 'S'. We are waiting for them to release Note 9 as the S series of this year already hit the market.
If you are not a phablet guy, you may not have interest in the Note. That's why publications already managed to catch up on the S10. You will see the company launching the device next year, around the time of Mobile World Congress 2019.
Samsung to Launch Three Variants of Galaxy S10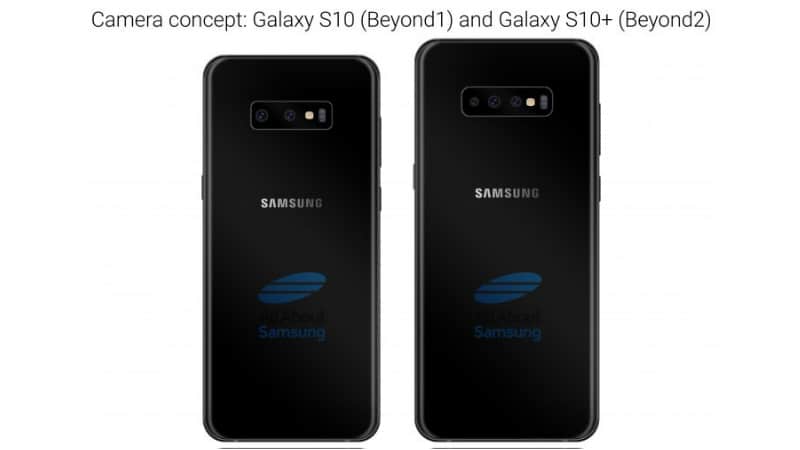 The smartphone field is competitive now. When Samsung started out, they had to face minimal competition. As years passed, the Chinese players went global by eating away a significant portion of the company's market share.
Maybe that's the reason they will release three variants of S10, one of which is entry-level. If things go well, the entry-level S10 can compete for neck-to-neck with OnePlus and Xiaomi's flagships.
One of the innovative features we have seen recently is the under-display fingerprint scanner. We won't see the same on the low-end model of Samsung Galaxy S10. Instead, they will place the sensor on the side as an effort to cut down the cost. If you want the under-screen fingerprint sensor, you will have to go for the two high-end models.
Another leaked surfaced online points to the possibility of having a triple camera setup on the device just like Huawei did with their P20 lineup. The main camera of the most premium variant (dubbed for now as Beyond 2) sports a 12-megapixel sensor with f/1.5 to f/2.4 variable aperture, a 16-megapixel super-wide-angle lens (123 degrees) at f/1.9 aperture, and a zoom lens with a 13-megapixel sensor and f/2.4 aperture. The leak specifies the position of the main sensor as in the middle of both zoom and wide-angle lenses.
The other two variants (Beyond 1 and Beyond 0) will feature a dual camera setup; one with a 12-megapixel main lens with a variable aperture (f/1.5 to f/2.4), and another super-wide-angle lens at 16-megapixel with f/1.9 aperture.
There is a chance for Samsung to introduce 3D Face Unlocking as an alternate authentication method.
It's too early to go for the under-the-hood specifications and the pricing. What we know is they will go for the latest flagship processor from Qualcomm.
You know you should take the leaks with a pinch of salt because it is impossible to predict the authenticity of them until the phone hits the light.
Are you eagerly waiting for Samsung Galaxy S10? What are the features you think they will come up with?