Players' Unknown Battleground, termed as PUBG, is growing day-by-day all around the world. The game, developed by Tencent Games, was released exactly last year and the game just completed its first anniversary yesterday. However, there have been questions asked about the game's developers in India by the government. This is because of the several incidents that have happened and PUBG is believed to be the reason.
In recent news, the state of Gujarat banned PUBG in multiple cities including Surat, Vadodara, and Rajkot. Also, the Government of India is contemplating banning the popular game all over India. On the other hand, PUBG's developers have responded by saying that they will take actions to limit the game's over usage.
As a part of this measure, Indian users will no longer be able to play PUBG for more than 6 hours. This is because Tencent Games has introduced a 'Health Reminder' feature inside the game.
PUBG Mobile starts limiting its gameplay up to 6 hours in India
PUBG Mobile, in an attempt to avert the possible ban in India, starts testing a new feature called "Health Reminder". At the moment, this feature is known to be available only in India. With this new feature, PUBG Mobile has set a limit on playing the game. According to a report by Sportskeeda, this limit is up to 6 hours in India. Once a user crosses the 6-hour mark while playing the game, a health reminder popup is shown.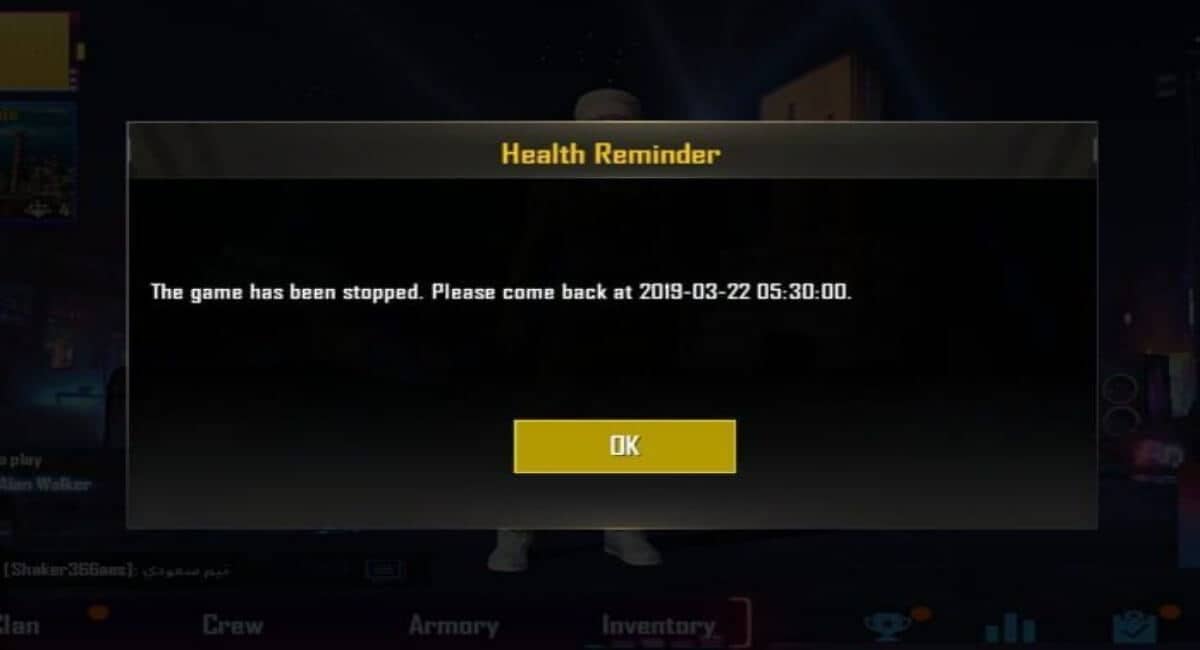 After that, it automatically logs the user out of the game. If you try to login to the game again, you are greeted with a negative message. Once you cross the 6-hour mark in PUBG, you will be able to play the game again from 5:30 am the next day. Apart from blocking a user after the 6-hour gameplay, PUBG also shows periodic warnings.
First reminder is shown inside PUBG Mobile when you play the game continuously for 2 hours. Once that warning is ignored, the game shows a second warning after the 4 hours mark. PUBG will also temporarily block a player out of the game after the third warning for a period of 15 minutes. Finally, a user is banned until 5:30 am the next day once the 6-hour mark is reached.
As we mentioned earlier, this 'Health Reminder' is currently reported only in India. It is also believed that PUBG Mobile is currently testing this feature and there is no official word from Tencent Games regarding the same.