What we think about
MalwareFox
UI

9.5
Features

10
Support

9
Price

9.5
Speed

10
Support

9.5
MalwareFox is your ultimate solution to keep malware at bay. Add both antimalware as well as ransomware protection on your PC by installing the MalwareFox program.
As the world is going digital, the threats of malware are also on the rise. According to InfoWorld, every third computer in the US encounters malware in this digital age. Considering that most of your important data, whether personal or business, are stored on computers, it becomes highly important to add a protection layer to your machine. MalwareFox is a decent antimalware product in the market that not only adds a security layer against malware but also offers ransomware protection. Read our MalwareFox review for more information.
To survive in this digital age, an anti-malware program is a must on your computer device. Hacking is real and any hacker sitting far away from your city can directly hack into your computer using specifically programmed malware. Such malware is designed to corrupt your PC and the only way to get out of it is to offer a ransom to the hacker to make your PC accessible. Well, there's no guarantee even after that your computer remains.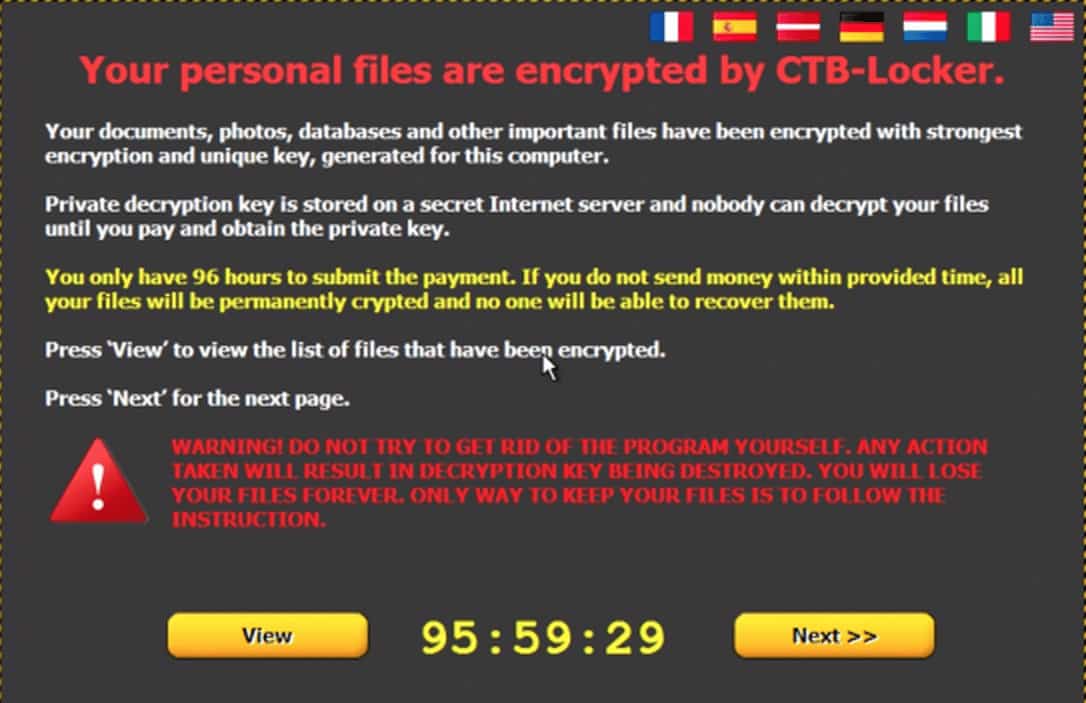 Hence, an anti-malware program like MalwareFox is essential that offers both malware and ransomware protection.
Cybercrime is on the rise and hackers are always busy developing new malware that could bypass all the leading antivirus and antimalware programs. Well, at the same time, anti-malware programs like MalwareFox are also keeping their team on their toes developing a better and efficient shield that fights any such latest malware.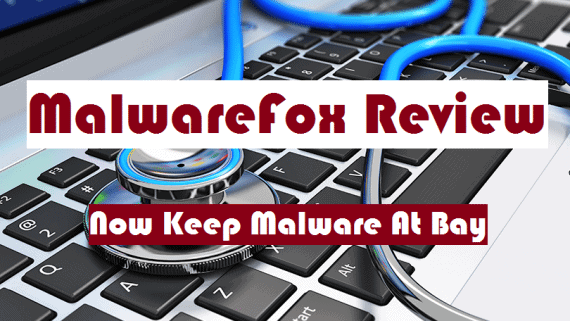 Interesting Features of MalwareFox
While MalwareFox offers all the basic features which are essential in an anti-malware program, it also offers something extra and that's what makes it stand out from the rest of the competitors.
Here are some of the exciting features of MalwareFox:
Quick and Smart Scan
While you can always try a full PC scan for malware, there's also an option for a quick scan which would finish the scan in 5 minutes via Smart Scan Mode. This quick scan option will detect malware if any and remove the threats instantly.
Browser Cleaner
The World Wide Web is the gateway for most of the malware that infects your PC. Hence, MalwareFox offers you extra protection by removing annoying ads as well as unnecessary toolbar or search bars while you're browsing the internet. MalwareFox can detect programs automatically installing or prompting toolbar installations as you browse specific websites.
Ransomware Protection
While malware corrupting the PC wasn't enough, now hackers develop malware that asks for ransom in order to remove the malware and make all the files on the PC accessible and malware-free ever again. Well, MalwareFox takes care of this as it comes with ransomware protection which ensures that any such malicious programs are instantly blocked from accessing the PC. In addition to that, you can also use the helpful links on their official website to decrypt several dozen ransomware strains.
Light Weight Program
Installing MalwareFox is quite simple and very quick compared to other programs. If that's not enough, this anti-malware program is also very light and takes up minimal RAM processing, hence doesn't affect or slows down the performance of your PC in any way. The virtual team of MalwareFox has worked hard to design a code structure that's finely optimized to be light on your computer.
Zero-Day Attack Protection
MalwareFox is smartly designed not only to detect and remove malware, but it also monitors the behavior of suspicious files and blocks them from accessing on your PC. With such a feature, your PC has protection from threats even before it is detected.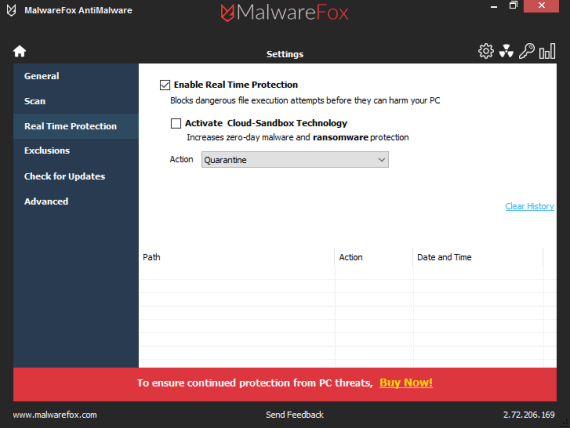 Drag and Drop Files or Folders
If that's not enough, you can also simply drag and drop files or folders that you suspect being infected and MalwareFox will initiate a deep scan of the respective files or folders and identify threats and remove them from harming your PC.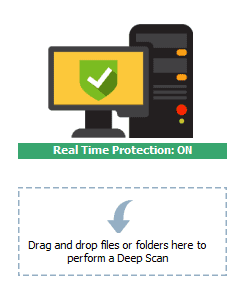 Our Verdict after MalwareFox Review
The best part I found about MalwareFox is that it comes with a free as well as premium plan. And to be honest, the free version is all you need for basic protection from all kinds of malware programs on the web.
I used it on my PC and the installation process was as smooth as butter.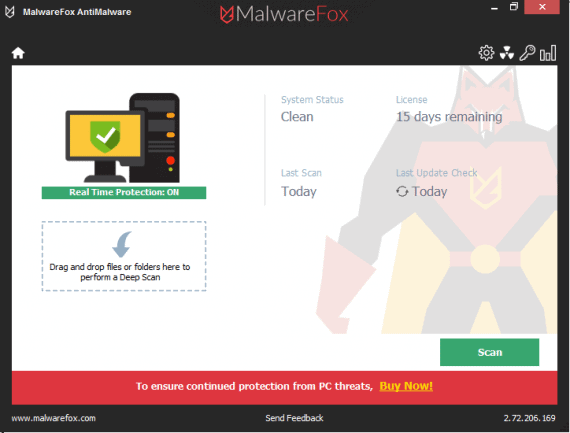 Next, I ran a quick scan on my PC using MalwareFox to see how it works.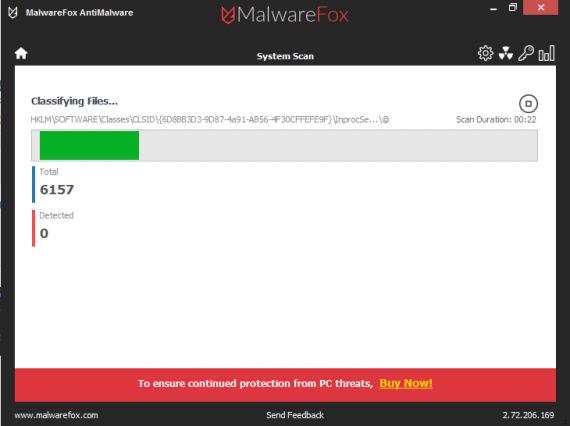 Once the scanning was done, I didn't find any major threats on my PC. Next, I tried it on a friend's PC who was using the premium version of the program and these were the shocking results: 17 threats were detected.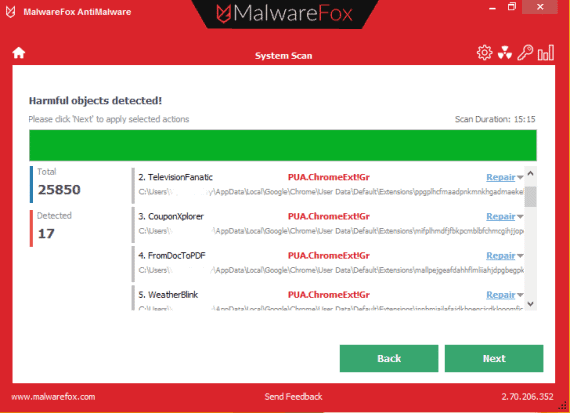 Hence, I would recommend going for the premium version as it comes with few additional features such as Ransomware Protection, Zero-Day Attack Protection as well as real-time malware prevention, and most importantly 24/7 support.
The installation process and scanning procedure are quite easy for any layman to understand and it doesn't require any sort of technical knowledge or expertise to keep your computer safe. At $29.95 a year for 3 PCs is not a big amount to keep malware at bay as today digital data have become important assets and so valuable that you can't risk losing them.
So, if you liked our MalwareFox review, I would suggest you try the free trial of MalwareFox and decide yourself whether it is worth it or not.
Also Read: Hide Data Using Steganography Tools -The Art Of Privacy
Check Our Video Review to know How MalwareFox Works in Real-Time
More about MalwareFox
A trademark owned by Wolf of Webstreet OPC Private Limited, MalwareFox is managed by a team of staff spread across the globe. Following a virtual organizational structure, the company has managed to find the best talent from different countries and designed an anti-malware program that perfects the job for you.
Basically, MalwareFox aims at helping you achieve freedom from malware as well as keep your digital assets safe at the most affordable pricing.
What we think about
MalwareFox