NoiseFit has announced its Halo smartwatch as the latest wearable featuring an AMOLED display in India. The brand has made a significant mark in the country with its line-up of smartwatches and TWS earbuds. The company has brought yet another affordable smartwatch with a decent design and loads of features.
The Halo smartwatch with its AMOLED display stands unique in comparison to other offerings from the different brands. Besides, the watch even supports Bluetooth Calling which comes as the most sought-after feature for many smartwatch enthusiasts.
Let's take a look at the features, complete specifications, pricing, and availability of the NoiseFit Halo. 
NoiseFit Halo Specifications
The NoiseFit Halo sports a 1.43-inch AMOLED screen with a screen resolution of 466×466 pixels. The screen comes in a round dial shape and supports the Always-on-display (AOD) taking full advantage of the OLED display. Moreover, the watch comes with a metallic build and blends greatly with different textured strap options such as leather and silicon.
Heart rate sensors, SpO2 sensors, period trackers, and sleep monitors feature as icing on the cake for health monitoring. Also, the watch intelligently monitors the user's steps, calories burned, and travel distance. Besides, the watch can measure stress and lets users practice breathing exercises and track physical activities.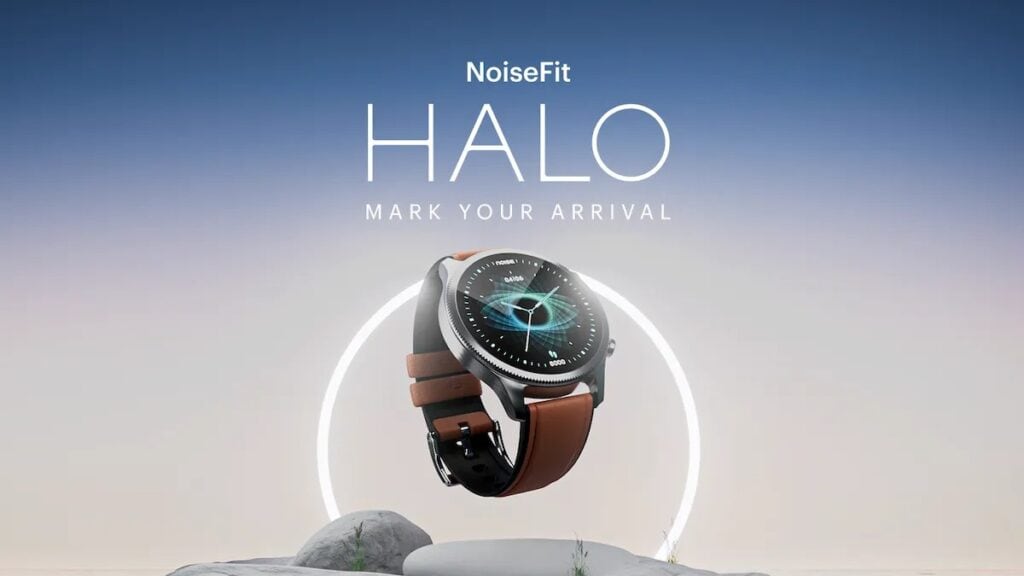 The smartwatch can track all of the physical activities as NoiseFit has provided Halo with over 100 sports modes. Users can take advantage of the NoiseFit app to complete fitness challenges and get rewards. Furthermore, the watch arrives with more than 150 watch faces that enable users to have a quick glance at different health stats along with other updates.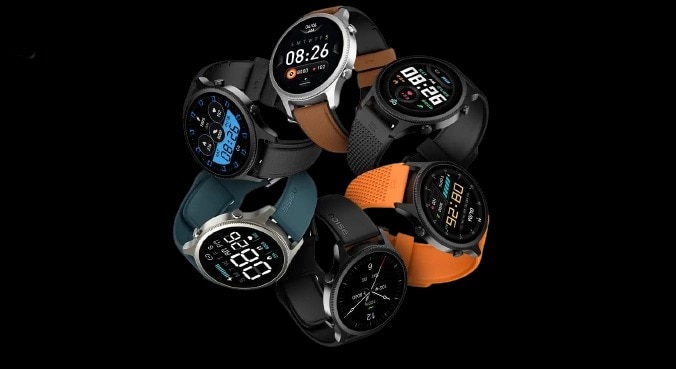 NoiseFit has provided the smartwatch with TruSync Bluetooth version 5.3 technology and Bluetooth calling to answer calls directly. A 300mAh battery powers the smartwatch that lasts up to 7 days on a single charge. However, the watch takes roughly two hours to charge completely. The NoiseFit Halo also has an IP68 certification.
The watch comes with DND mode, Locate my phone, an alarm clock, a timer, a stopwatch, remote camera/music controls, and many more functions. Furthermore, the NoiseFit Halo has Smart touch technology, which allows for movements like double-tapping the watch to wake it up and covering the screen with the palm to turn it off or silence it during calls.
Price and Availability
The Halo watch is priced at Rs 3,499 and currently goes on sale from Amazon India and Noise's official website in India. The watch flaunts in Jet Black, Vintage Brown, Statement Black, Forest Green, Classic Black, and Fiery Orange. The Fire-Boltt Cobra, the Amazfit GTS 4, the Dizo Watch D Pro, and other watches come in the same league of competition.