Starting your own online forum isn't a tough task anymore. All you need is good, reliable, and feature-rich online forum software to do all the major work for you. Today, in this article, we will discuss the best free and paid online software available on the web currently.
The Internet is a vast hub of different online tools and software available as both free as well as paid/premium versions. Just like different blogging platforms, there are a lot of online forum software options available on the web, both free as well as paid, that you can go through and choose the ideal one for your next forum website.
Well, if you want to set up your own forum at minimal cost, then I suggest you choose any free online forum software or platform. Being a free platform, these online forum software options won't offer the high-end features like a premium one, but they will definitely complete the task of setting a forum website for you.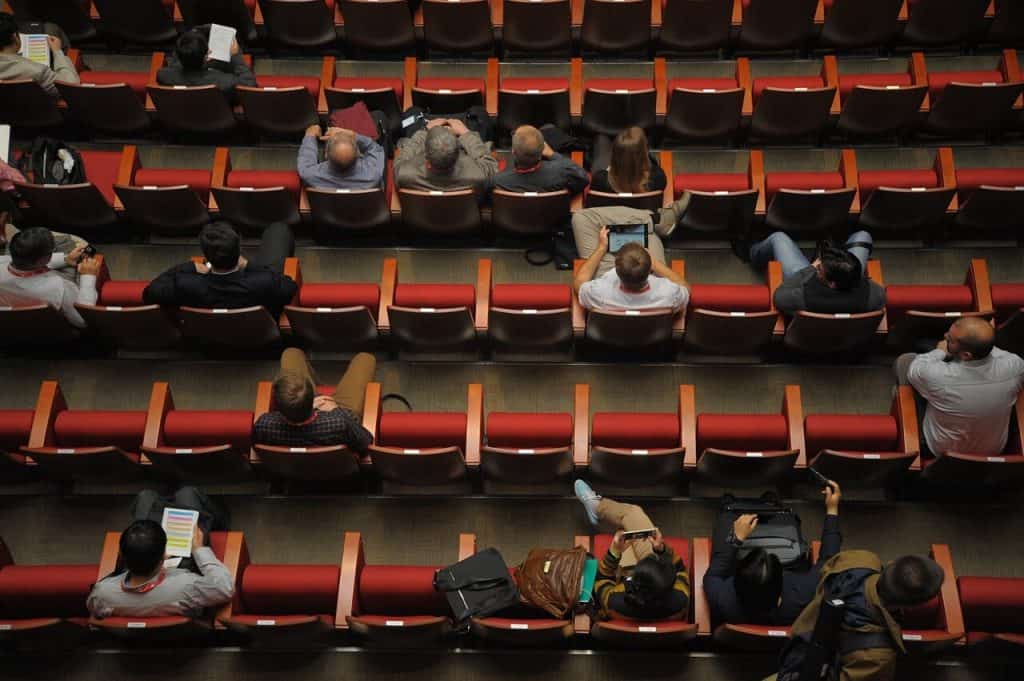 So, here is our hand-picked list of both paid and free best online forum software on the web. Let's start with our list of free online forum software you should try.
Best Free Online Forum Software
bbPress (Free) 
bbPress is the ultimate free option available out there for WordPress developers or users. It is based on PHP/MySQL and is developed by the WordPress creators themselves under the banner Automattic. Being WP's own product, bbPress can be easily integrated with your existing WordPress blog. It is simple, secure, fast, reliable, and quite easy to operate and administrate.
Simple Machines Forum
Simple Machines Forum (SMF) is the second free option for online forum software on our list. It is developed with PHP and uses MySQL for data management in the backend. With the help of SMF, you can create a simple yet elegant as well as super quality community forum on your website. You can also further customize your forum using the wide range of add-ons, plugins, and extensions that you are very unlikely to find in other forum software.
phpBB
Well, if you are searching for ideal open source bulletin board software, then I would surely recommend opting for phpBB. With the help of this forum software, you can create your own community forum platform and let your website engage in multiple discussion at the same time.
ZetaBoards
Unlike other forum software options on the list, ZetaBoards provides forum hosting as well alongside aiding in creating a forum community on your domain. There are no limits or restrictions while using ZetaBoards forum software in terms of members, discussion topics, or bandwidth.
PunBB
PunBB stands out from the rest of the free online forum software options as it is light-weight and offers limited features that are required to run a community forum. As it features only a few essential elements, forums powered by PunBB are often faster and easy to use and requires little resources to run smoothly. It is PHP based and delivers XHTML compliant pages which are also semantically perfect.
miniBB
miniBB is an open source forum builder software that lets you a create your own internet based community forum. Based on PHP, miniBB also allows you to customize the look of your website and easily gets in sync with any existing framework on your website.
While a free online forum software option can do the trick for you, it won't have all the features that you require to run a quality community forum. Here's where a premium or paid online forum software comes into play as they are feature rich and always provide ample support to manage and run your online forums smoothly. So, here is our list of best paid online forum software you should try.
Best Paid Online Forum Software
vBulletin
vBulletin is one of the earliest and current the most popular premium forum software on the internet. The basic reason why vBulletin is one of the primary choices on many different websites is the built-in applications that the software comes with.
It provides a discussion platform, allows uploading photos and albums, and lets you create a calendar, event management board, discussion polls, blog and more. There are three different versions of vBulletin that you can choose from based on your criteria and requirements. You can go for the publishing suite, forum classic or the mobile suite.
IP.Board
IP.Board is another premium option to create your own Internet-based forum. IP.Board is equipped with a set of tools that allows the users to fully utilize the forum and start or engage in discussions smoothly and persuading them to come again and again for healthy conversations. The sharing feature also allows the users to share and promote content from the discussion platform on their favorite social media networks.
XenForo
Created by a development team led by a former vBulletin lead developer, XenForo deserves to be on our best paid online forum software list. This premium platform is built in PHP framework and comes with built-in SEO features, feature-rich add-ons, recent activity stream, social media integration and much more.
Woltlab Suite
Woltlab Suite is yet another reliable and quick forum software option to create your own internet forum. It comes with a wide range of plugins with amazing features and other customization options. Woltlab Suite Core is available for free, while the Woltlab Suite Forum will cost $89.99.
PlushForums
PlushForums make it to our list as premium online forum software built for the future. It is one of the best premium online forum software options where you can engage in real-time forum discussions via the modern user interface. It is a hosted community platform and also features a blog, member directory and private group chats. In addition to these features, PlushForums is a highly secured platform and comes with inbuilt spam protection engine. It requires no plugins, extensions or add-ons as everything is inbuilt.
Building an engaging forum platform is time-consuming and requires a lot of hard work and efforts. So, take time and choose an ideal online forum software option from the above, whether free or paid and make it work for you.