Augmented reality is perhaps a technology which helps us in the day to day life with the use of electronic devices such as a tablet or mobiles while using on iOS or Android platform. AR apps make use of GPS to track various visual objects on an augmented reality glass. It is high on features such as designing, engineering structures, and perhaps chasing various digital creatures.
In the last few years, it has shown signs of growing a lot and in fact, provides a lot of possibilities every day. In addition, Augmented Reality apps provide a great user experience. So, we thought to come up with an article showcasing best AR apps for Android and iOS platforms and you can take the advantage of new technology.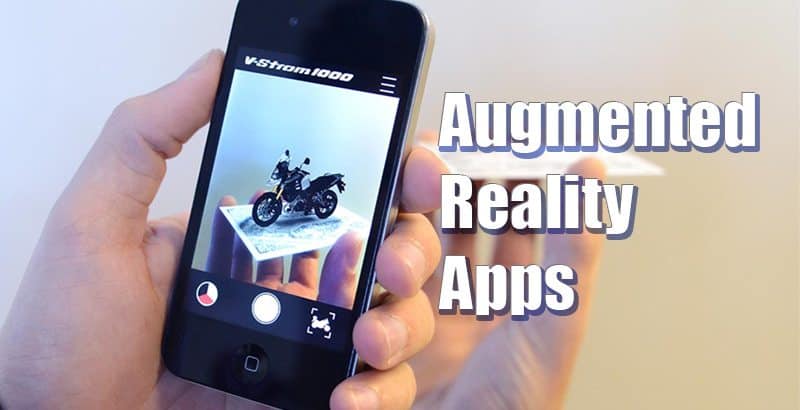 let's have a look at the top 10 best AR apps you should consider using:
1. Ink Hunter
Ink Hunter comes to number 1 when we talk about best Augmented Reality apps which let you know how a tattoo would look like when it is applied on the body. This app helps you in case of conflict, such as for example- You are trying out a tattoo, but you may not like the tattoo and might be looking out for more options. This saves your time and money by assisting you with various designs. You have the luxury to try and edit the tattoo in real time. This application has a wide collection of designs to choose from along with a very user-friendly application.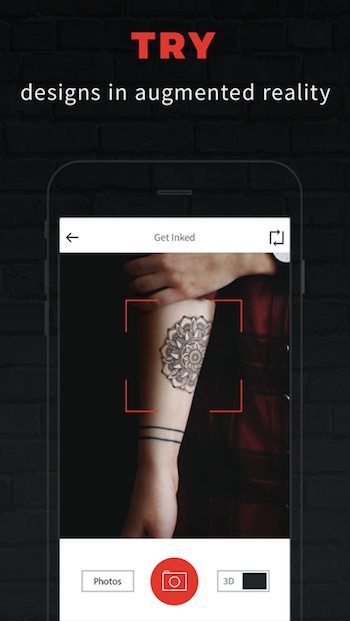 Download on Google Play
Download from App Store
2. Ingress
Ingress is perhaps one of the best AR mobile game which is completely location based. The game is based on collecting "portals" available at cultural significance places such as landmarks, monuments and public art to name a few. They try to connect them to form triangular control fields spanned over various geographical locations. In Ingress competition takes place between two opposing factions rather than the individuals. Progress to further levels is achieved with the help of Action Points. In addition, players who use this mobile application are presented with a map which gives the detail about the surrounding location.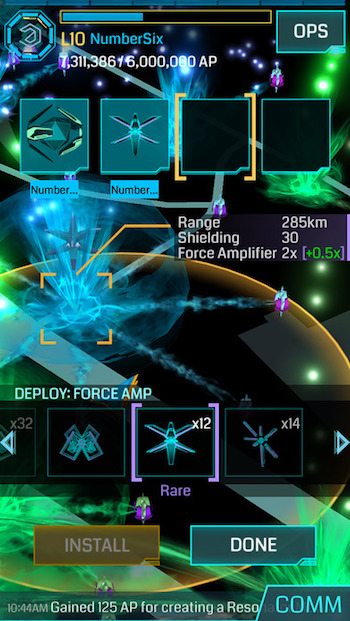 Download on Google Play
Download from App Store
3. Amikasa
Amikasa is a VR app to design your home furniture in no time. Have you faced a situation when you have brought a furniture, but you are not really satisfied with the layout of your bedroom? The fact is you won't be able to return that furniture. To tackle this conflict Augmented Reality based application is launched which checks for the layout of your room and then helps you style accordingly. Using the camera you can walk down to various rooms of your home and then further decide which furniture are ideal for your room.In addition, this application also has the ability to change the color as per your choice. If you are not too sure of your choice you can instead choose name brand items while you use this application.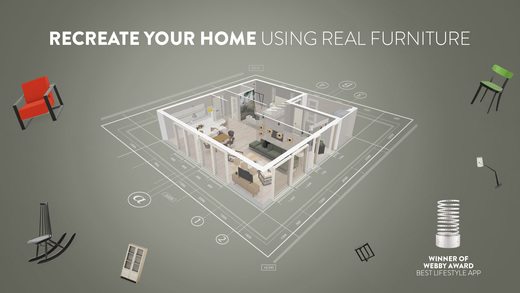 Download from App Store
4. Pokeman Go
It is arguably the best Augmented reality game in the market. In the recent time, it has captured the attention of millions of users worldwide. The model works on going into the world of Pokemon, walking around and finally catching Pokemon. It is a location based game which uses GPS to track your location and thus for the most part move you in-game avatar. In addition, the camera of the smartphone is planned to showcase the Pokemon in the real world. This application is quite user-friendly and doesn't require a lot of instruction to start playing this game. With the growth of the internet, getting used to the instruction of this application is not a tall task at all.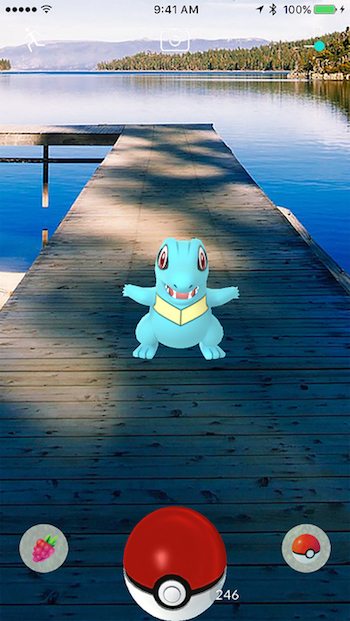 Download on Google Play
Download from App Store
5. SpecTreK
SpecTrek is another Augmented reality game which uses your location to connect with virtual poltergeists and further request you to capture them using your smartphone. Working of this application is based on holding your smartphone flat such that map of your location is displayed, further use the ghost radar to get along with them and then come up with the scanner mode and finally capture them with the camera of your smartphone. Apart from this, the game offers various features such as awards, records, titles. This is a perfect AR game to get you rid of the boredom and further refresh you up.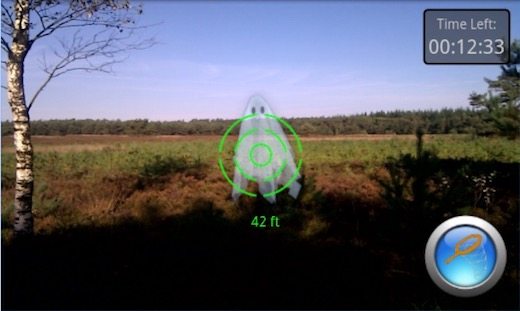 Download on Google Play
You will find five more Augmented reality apps in the next page.