Zebronics has launched a new smartwatch dubbed ZEB-FIT7220CH in India with a wide variety of features onboard. The highlighting factors of the newly announced smartwatch from the manufacturer are the calling function and different sports modes. Besides, the display on the smartwatch features a curved 2.5d screen that has a good ergonomic feel.
Zebronics ZEB-FIT7220CH Smartwatch Specifications
The ZEB-FIT7220CH Smartwatch sports a square-shaped 1.75-inch 2.5D curved glass display. The manufacturer has provided up to 100 customizable watch faces to choose from for the user. Furthermore, the most interesting feature of this budget smartwatch is the calling feature. The watch comes with an inbuilt speaker and microphone that lets you attend calls and reject calls using the Called ID.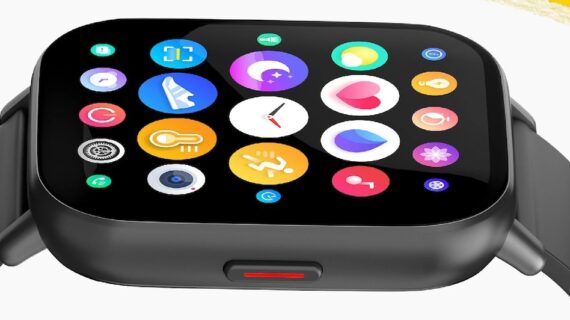 Apart from these features, users can control the music and make use of the smartwatch as a remote control for the camera of the smartphone. Coming to the modes, the Zebronics new smartwatch comes with up to 7 different sport modes that track the activity. The sports mode includes activities such as walking, running, cycling, skipping, badminton, basketball, and football.
Also, the smartwatch even tracks the calories burnt, sleep cycle and counts the steps made every day. The additional sensors provided on the smartwatch helps in tracking the blood pressure; heart rate, and SpO2 levels of the users along with the other activities. Besides, the smartwatch can show the notifications such as recent calls, SMS, and other alerts from the third-party apps directly from the connected smartphone.
The Zebronics smartwatch even features the options such as; an alarm clock and a reminder application for getting alerts on your important events. Furthermore, the watch is certified with an IP67 rating for dust and water resistance which makes it durable for any occasion. The battery capacity provided on the watch is a 210mAh cell; that has a standby period of 30 days on a single charge.
Price and Availability
Zebronics ZEB-FIT7220CH smartwatch comes at a price tag of Rs. 3,999 in India. Although the pricing of the watch is Rs, 3,999 on Amazon's listing; the listing on the Zebronics website shows a price of Rs. 7,499 for the watch.
The smartwatch flaunts in four different colors as Black, Blue, Gold, and Metallic Silver. Users can use the ZEB-FIT 20 Series App from Google Play Store and Apple's App Store to connect the watch via Bluetooth to the smartphone.