What is YouTube 360 ?
Google's video streaming giant YouTube had recently launched a new feature called YouTube 360. Which offers users to watch the video from any direction seamlessly like we experience in any other Virtual reality devices.
For example If a Skydiver jumped from Airplane till we can see only from pointing direction of camera but with YouTube 360 we can watch relive the the Skydiving experience from any direction.
Also Check: Best Photography Tips and Tricks
YouTube 360 is a new era of Virtual reality and I think it'll be the next level of Video Marketing.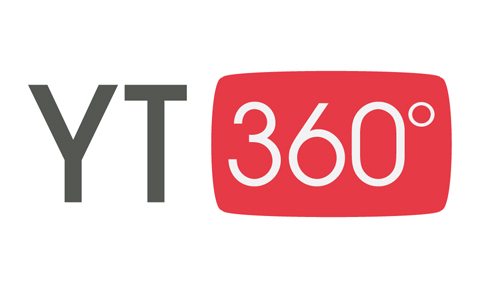 How to Create YouTube 360 Video ?
To create YouTube 360 degree video you'll need a YouTube 360 Compatible camera so you can shoot your own videos to upload on YouTube.
Till date there are few Camera models compatible with YouTube 360 which are recommended by YouTube are as follows
Ricoh Theta
Kodak SP360
Giroptic 360cam
IC Real Tech Allie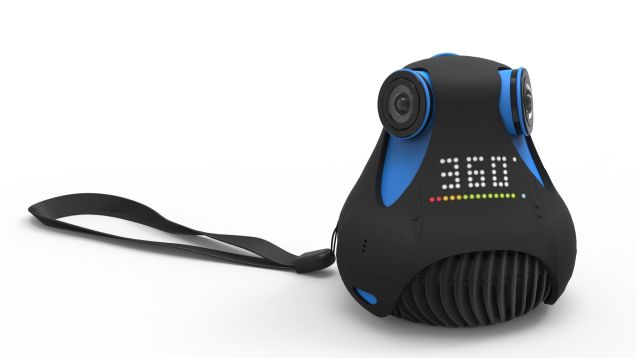 What if you can't afford the cameras listed above, Don't worry we still have a way to create YouTube 360 videos with a custom rig of your own. Get your unused 6 flip cameras and tie them together with popsicle sticks and glue and shoot your video. After it just combine these video files using Kolor Autopano Video software, which is supported  by YouTube.
How to Upload YouTube 360 Video on YouTube ?
So you have finished with recording your YouTube 360 video Now let's head over to upload it on YouTube. Your video file needs to include certain metadata for 360 degree playback to be enabled over YouTube. So Follow these instructions –
Un-zip the file, then open the 360 Video Metadata app. If you're on a Mac, you may need to right-click the app and then click "Open"
Select the video file Click "Inject and save"
Enter a name for the file that will be created Save the file.
A new file will be created automatically in the same location as the original file.

Upload the new file to YouTube
Wait for the 360 degree effect to process. This may take up to an hour.
Also Read: Cool Video Editing Software for Windows
YouTube is working on an Automatic YouTube 360 video upload support and soon it'll be introduced to all of the YouTube users.
How to Watch YouTube 360 Video ?
Right now YouTube 360 only support with Google Chrome browser and Android smartphones but soon they are going to offer support for iOS devices.
Watch YouTube 360 Video Via Desktop
Just head over to YouTube browse any YouTube 360 video of your choice and play it, as soon as video plays you can see a nevigation keys over the YouTube default video player screen. You can use these keys to experience the Virtual reality of YouTube 360.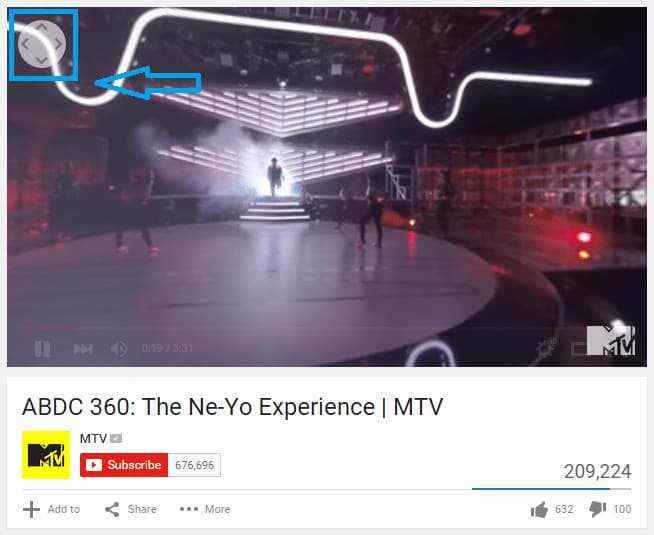 Watch YouTube 360 Video Via Smartphone
There are two ways to watch YouTube 360 videos on your mobile, by using recently updated YouTube app or get a Cardboard which will give you the VR experience of YouTube 360.
Best YouTube 360 Videos
There are only two resources to get YouTube 360 Video Where you can get a reasonable amount of Best YouTube Videos and soon the no. of YouTube 360 content count will grow.
These are two YouTube channels which offers YouTube 360 Videos.
I have compiled here the list of the Best YouTube 360 Video which will literally amaze you guys, hope you'll like it.
This is a video captured with Kodak PIXPRO SP360, It's a Skydiving scene.
This YouTube 360 Video about Wingsuit Ballon Rope Swing.
This YouTube 360 Video is featuring America's Best Dance Crew
I'm proud to write about it, This is the 1st ever YouTube 360 Video from India from a Dance reality show Dance+ .
Final Thought
YouTube 360 have opened a way towards Concept of Virtual reality for Peoples who can't afford VR devices. Also I think it's going to be a new era in Video marketing. So buckle up get a YouTube 360 Compatible camera, Shoot your video and just explore your own made VR vid.