What we think about
Wondershare PDFelement
Are you a student or an educator, concerned about sharing or learning studying material? If it's your concern, We have got the optimum solution to your problem Wondershare PDFelement. Yes, you heard it right! Nowadays, the education system is getting advanced and hopping over technology.
As a matter of fact, instead of sharing handwritten or copying study material of your lectures, students and educators prefer to share notes in PDF format. It not only saves time but also helps you save them for ages and bring out them whenever needs arise.
Wondershare PDFelement is a perfect app made for students and teachers where they can share, edit, convert, read, sign, and annotate any studying material notes or any other document related to business, health, facts, report, analysis, etc.
The Wondershare PDFelement is available for iOS, Android, Windows, and Mac devices. Users can easily download Wondershare PDFelement and create an account within the app to use it for beneficial purposes. Users may also need to buy the subscription which is available in three plans -Quarterly, Yearly, and Perpetual. The prices are as follows $29.99, $79.99, and $129.99 respectively.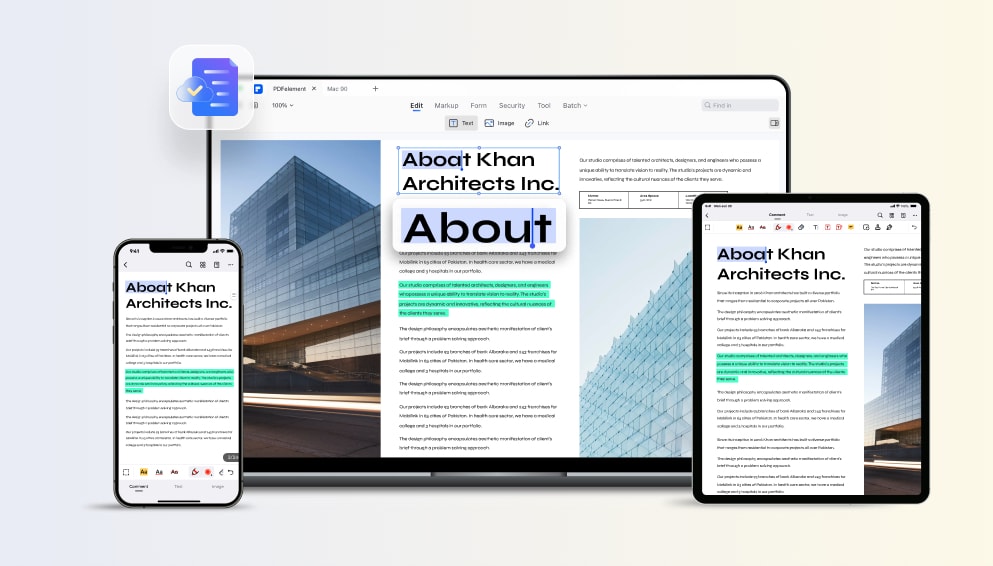 How PDFelement Simplifies Students' Class Workflow
This application is a blessing in disguise for students on very different parameters. It helps students to read PDFs, annotate PDFs, create PDFs, and combine PDFs securely, affordably, and quickly.
Read PDFs
The Wondershare PDFelement allows you to read PDFs anywhere, anytime. You just have to open, view, and read PDFs no matter what you are at and which device you are using. Within the PDFelement, you can zoom in and zoom out accordingly. Multiple reading views are also available be it single page view or double page view, you can resize the pages, and a magnifying glass is also available to make sure that you read the content accurately.
Annotate PDFs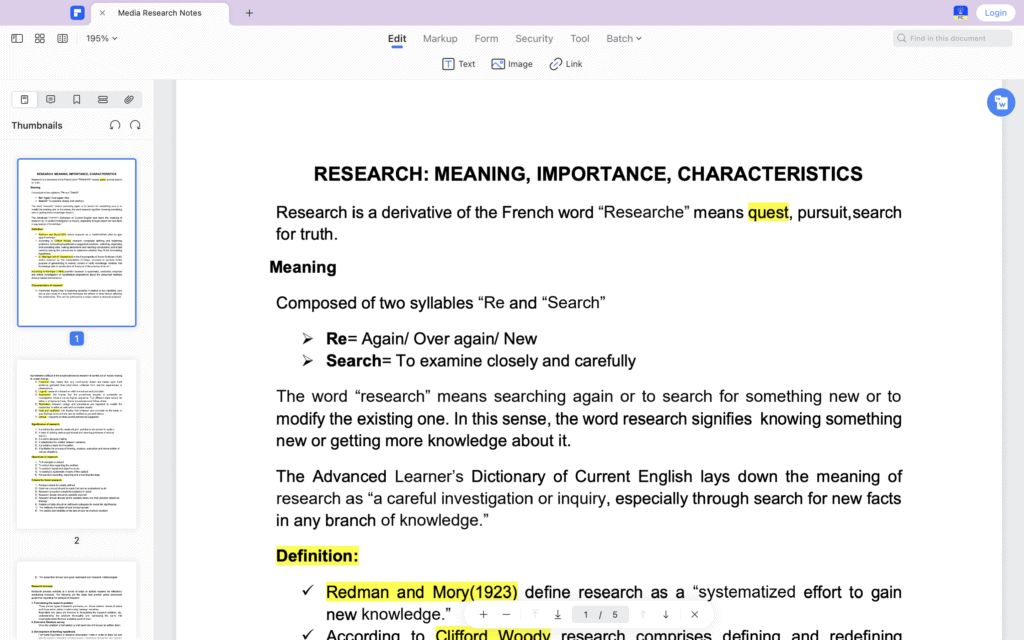 Annotate, Markup, and Highlight PDF as you want. You can annotate the PDF content either by highlighting it or adding text to your sticky notes, signatures, shapes, corrections drawings, and stamps. Annotators are required because they help you to:
Proofread and review the document
Makes notes and drawing on the pages
Grade student papers anywhere on any device anytime
Leave a comment on the desired correction
Vividly illustrates your ideas and suggestions
Create PDFs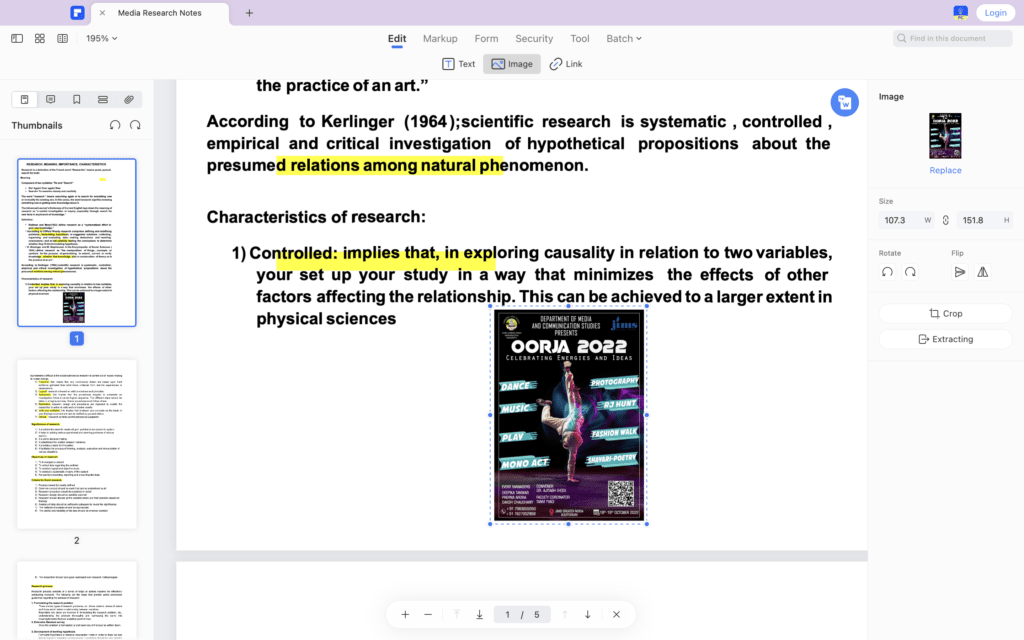 Even you can make PDFs yourself from any Microsoft file. With PDFelement you can create PDF from a clipboard, images, and from printing too.
Combine PDFs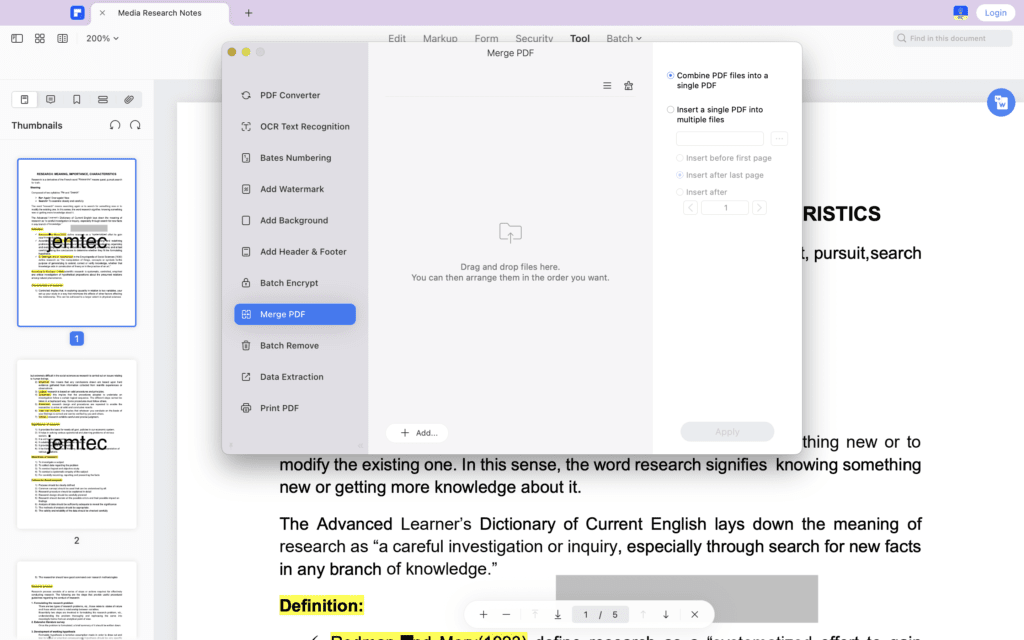 PDF Merge tool helps you when you want to aggregate two different PDFs together as one. This tool would even combine images too as one.
You have to select both files and then drag and drop them into PDFelement
You can arrange the words, reorder, rotate and combine PDF
You can combine images into PDFs, convert and merge and also merge and compress.
How PDFelement Simplifies Educators' Class Workflow
The Wondershare PDFelement makes work seemingly effortless for business class, educators class, and the ones which share official desk work. In this segment, users can convert PDF files, edit them, compress them and organize them efficiently.
Convert PDFs to Any Microsoft Office Format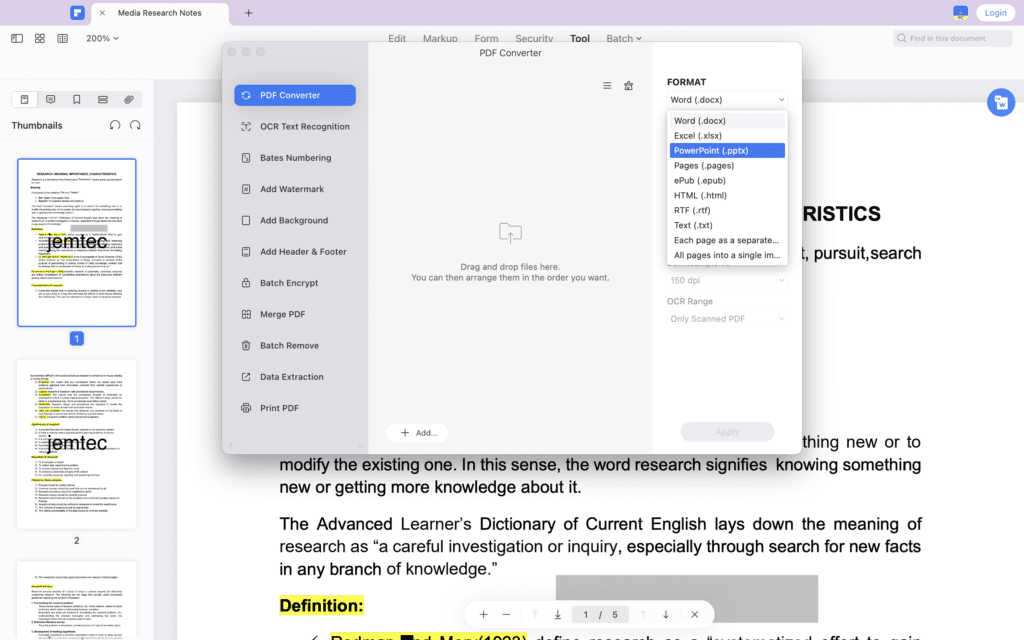 PDF Converter Tool Helps you to convert any PDF into text, excel, word, and PPT.
You can convert files into high quality
The converting is blazing fast within seconds
The working ability remains the same whether be it Windows, Mac, Android, or iOS.
How to convert PDFs into any other format?
First of all, you have to open the PDF file with the Wondershare PDFelement. Then tap on the convert button and accordingly select the format to which you wish to convert your PDF file.

After converting the PDF file to the required format, name the converted file and save it for further use. Even you can share it directly with other recipients on Gmail, WhatsApp Web, or other social media sites.
You can also modify the image quality in PDF, fonts, text size, background, and page range.
Edit PDFs
Wondershare PDFelement helps you edit PDFs through different techniques. Users can use the app to edit text, words, pages, forms, watermarks, hyperlinks, and images. It is also possible to change the background of the PDF file.
Users can edit text with the same formatting
Change the font color, size, alignment, and borders of the text
In-built spellcheck.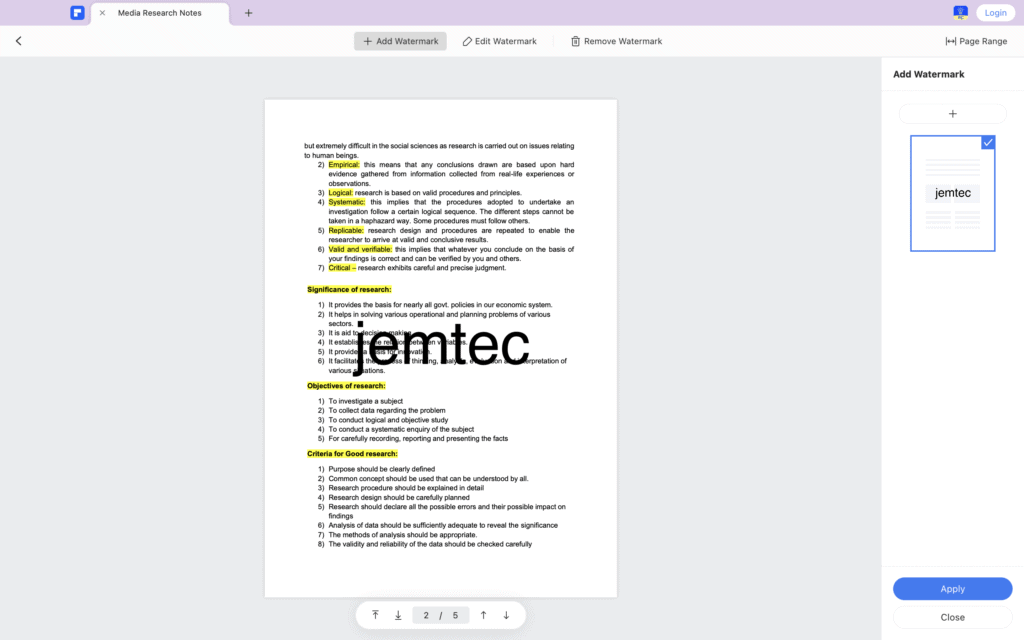 Organize PDFs Pages
Wondershare PDFelement provides a platform for its user to organize PDFs according to them for the understanding of the text or words. Users can easily split large PDFs into smaller ones with single pages, delete pages, insert pages, extract pages and rotate pages in PDFs.
Sign PDF
To sign a PDF, open the PDF file in which you want to add your signature and then go to the comment section, click on Signature and create your own signature.
Add e-Signature to the file:- User has to e-sign a document. In order to do that, tap on signature and brings it down to the signature field.
Pros
Easy to redesign and put them back together
Helps to fill forms, edit PDFs, and create fillable forms
Integration in MAC is much more seamless
Ability to redact information
Cons
Not that techy or design savvy
Stability problems with larger PDFs files
Download Wondershare PDFelement
Verdict
Overall one of the best app PDF builders from Wondershare. Best in use for students, teachers, copywriters, content writers, e-newspaper, desk job profiles, and for business that runs on paperwork. This app actually makes work even easier with certain in-built features that complete your work within minutes. Since it is available for both Android and iOS devices, you will not be missing it even while traveling.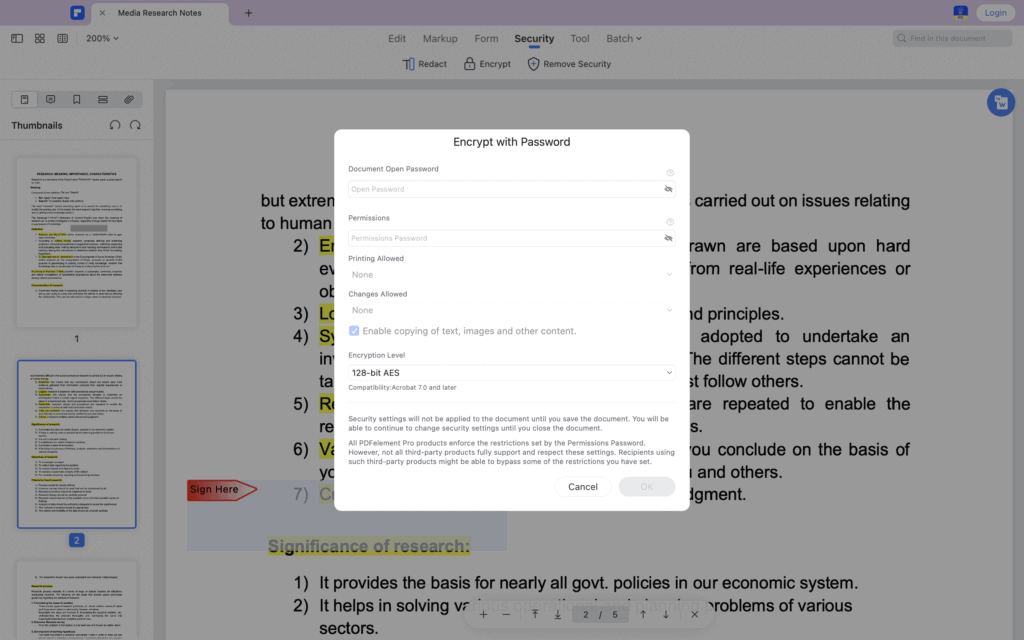 No other scanner app or PDF app has such facilities. Recommended for optimum users as it requires subscription-based services but totally worth it. The outstanding feature that is provided by Wondershare PDFelement is that you can protect your PDF file with a password. An effective method to keep your data confidential.
It helps to prevent unauthorized access to your data. It just efficiently blacks out any sensitive data on PDF. Wondershare PDFelement provides RC4 and AES encryption ciphers which means only you can decide which person can edit, redesign or convert your PDF to any other format.
What we think about
Wondershare PDFelement