What we think about
Wondershare AllMyTube
UI

9
Price

10
Features

9.5
Support

9.5
Wondershare AllMyTube allows you to download videos from YouTube and 1000+ other popular sites for free. You can convert the video files into different formats and can also transfer the videos to your smartphones through Wi-Fi.
With the obsession to the videos increasing day by day, we are now getting to see a lot of videos on whatever the platform it is. Also, there are number of sites that are strictly confined to host videos, like YouTube. Of numerous videos we happen to see, we'd want some among them in our smartphones, or laptops, offline. It is not always possible to have high-speed internet where ever you go.
Downloading the videos would need a software, and here I am today presenting you, one of the best software's for downloading videos from YouTube and other sites as well. Wondershare AllMyTube is an excellent product, which lets you download and save videos offline to your laptop or PC easily. I do know the fact, that there are few other software's already, and I use one among them. But Wondershare has taken it to a whole new level with its AllMyTube. Let me tell you in detail about this software, which you would love too.
Wondershare AllMyTube Complete Review
Here is the unbiased review of AllMyTube from Wondershare to download YouTube videos.
Why AllMyTube?
Well, probably this must be the question for most of you. And the answer is quite simple. Wondershare is one of the best companies which is expanding its product range widely from the past year aggressively and has been getting the positive response from the users of every single software or product they developed.
AllMyTube has the best interface which normally is not seen in other video downloading software's.
Apart from that, it does the job quite fast enough (depending upon your internet speed).
It also gives you an option to convert the video from one format to the other after you download it.
With AllMyTube, you can download videos from more than 1000 popular video streaming sites.
You can transfer the downloaded files via Wi-Fi to other devices.
AllMyTube is freely available as a basic version, and you can also upgrade to get more privileges as a user.
Let's Get To Know About AllMyTube
I'll start right from the installation procedure, to make it much simpler for you to use the software.
To download the software, head to Wondershare AllMyTube.
Download will automatically start. Once the file is downloaded, double-click on it to begin the installation procedure. You would see a screen similar to the image below.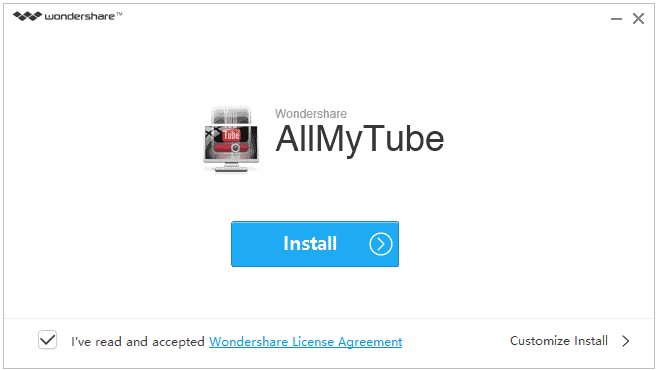 The software will then be installed. You can see the below images to get a picture of how it works.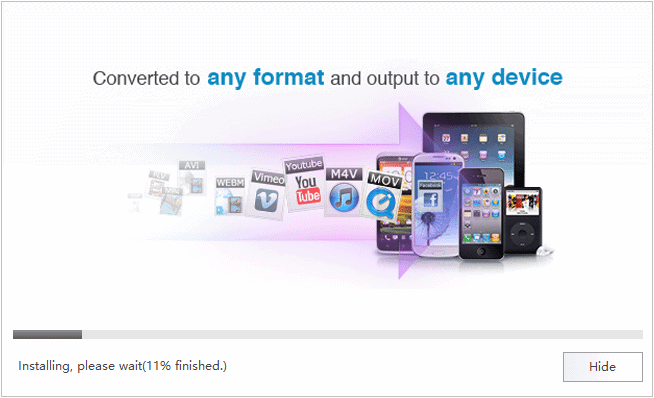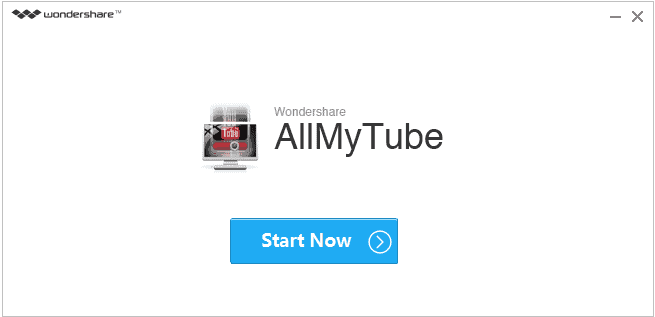 Now that you have installed the software successfully, let us what it has for you inside.
Using AllMyTube To Download Videos
Before getting started, let me tell you one thing. If you are using firewall, there are possibilities that you might encounter with something similar to the below image.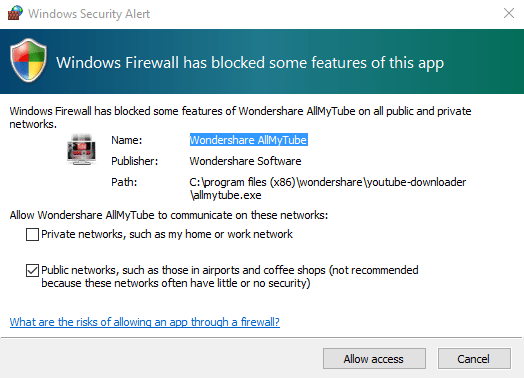 Once you have given the access, you can start using this amazing software to download videos easily.
Wondershare AllMyTube provides you with two different ways to save the videos.
You can simply copy the URL of the video, Click on "Paste URL" button and the video will be downloaded.
This is a new feature where you can actually record the video online and save it for yourselves.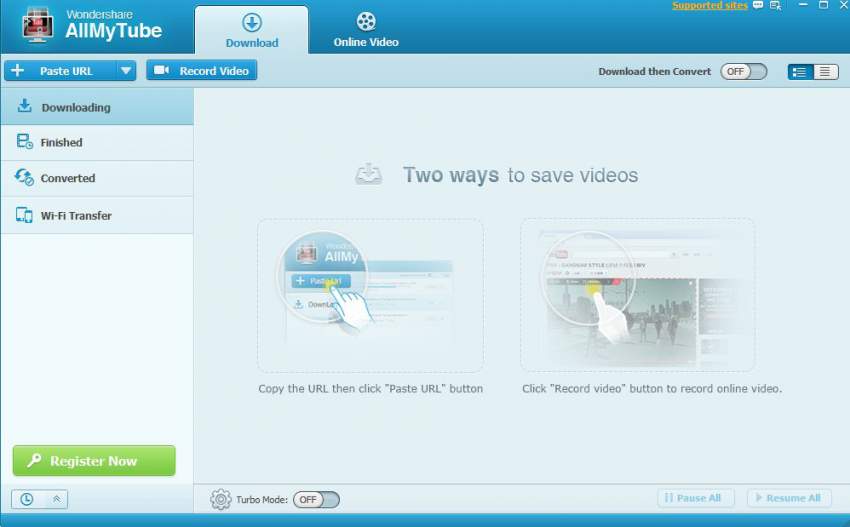 As you can see from the above image, it must be pretty clear of what it does. All you have to do is follow either of the methods to download a video. You can check the status when a video is being downloaded, and once the download is complete, the video will be available offline in the "Finished" tab.
As I have mentioned above, you can also convert the videos after download. To make it easier for you, you have a separate place for the converted videos in the software.
On the top right, you can find the "Supported Sites" list, from where you can download videos.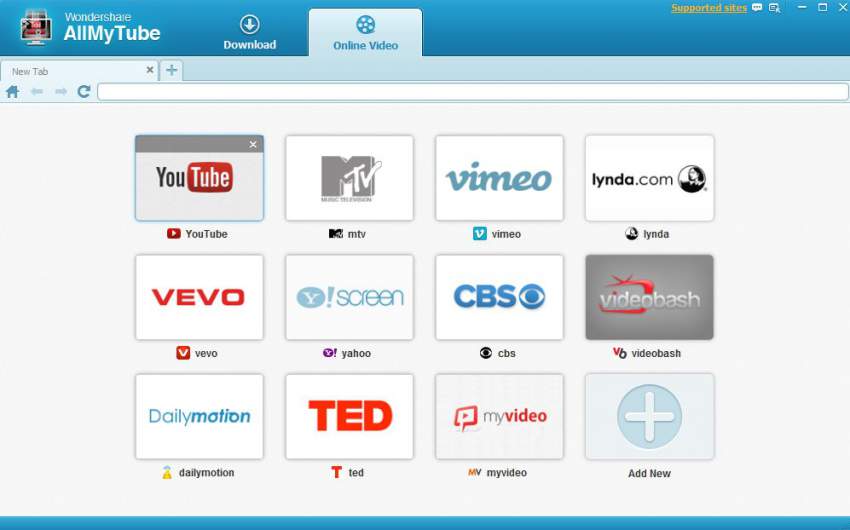 As you can see from the above image, you can add few supported sites for Quick Access in the "Online Video" tab.
How To Send Downloaded Videos To Other Devices
As I have mentioned above, Wondershare AllMyTube lets you transfer the videos you downloaded, to other devices like smartphones using the Wi-Fi.
All you need to do is scan the QR Code from the Wondershare Player app by clicking on "Transfer via Wi-Fi" option.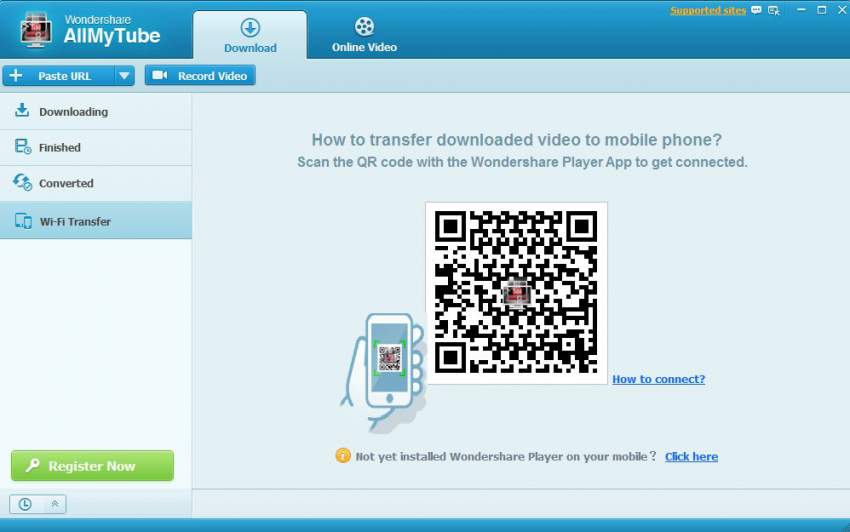 In case if you do not have Wondershare Player app on your mobile, click on "Click here" link, as you can see in the above image. You can get the links to download the app, for Android, iPhone and iPad.
Setting Preferences
On the top right, you can see "Main Menu" where you can change the preferences of your download, Quality of Video, Download Location etc.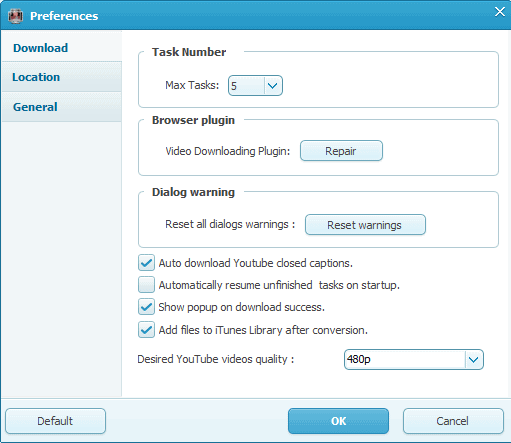 Decide What To Do When Task Completes
On the bottom right, you can see a small icon, which on clicking it, you can decide to either "Do Nothing", "Shutdown", "Sleep" or "Exit Program"  after the task is complete.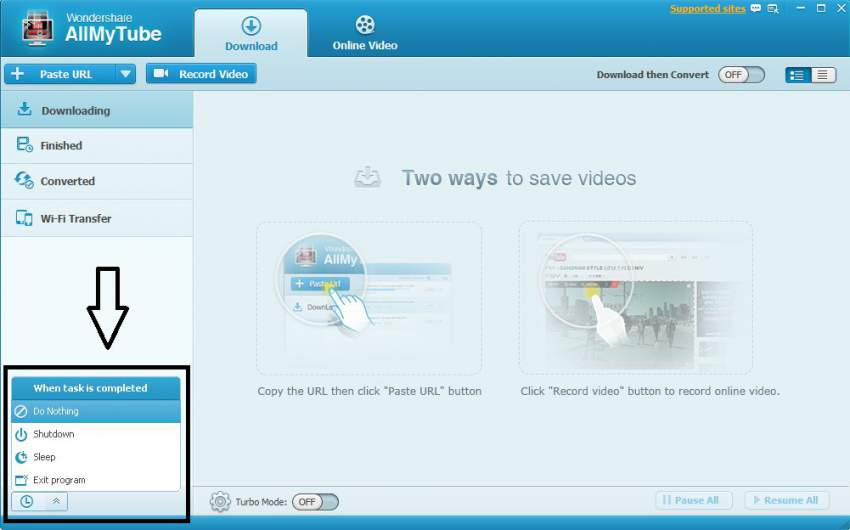 Turbo Mode
You can download videos from all popular sites (1000 +) at very high speed using Turbo Mode. However, this feature is available to only those who register and purchases the full version of the Wondershare AllMyTube software.
This is all about Wondershare AllMyTube. It has all the features that we need, to enjoy our favorite videos offline by downloading them. It is again one of the best software creations from Wondershare. You can read our reviews of few other products from Wondershare by clicking here. Feel free to share your views on the software.
What we think about
Wondershare AllMyTube