No one likes to compromise their security. In a world full of prying eyes, we want to have our own small space to keep personal things inside. What if you are being observed without your consent? In this internet centered world, it is quite possible (have you seen the tape-covered camera on Zuckerberg's computer in the picture?).
A study carried out by BuzzFeed revealed that several most downloaded applications on Play Store seem to be sharing data with the Chinese government. According to the report, a selfie application with millions of downloads suspiciously commits large scale ad fraud and abuses user permissions.
Several Android Applications have been Found Sharing Users' Data
Smartphones have become an inseparable thing in our daily life. It introduced us to the realm of the digital world where we live in our own fantasies by stalking celebrities or consuming media content. You know you are using tens of applications (maybe hundreds). Have you ever checked the authenticity of them before installing? No! Well, you must read the rest.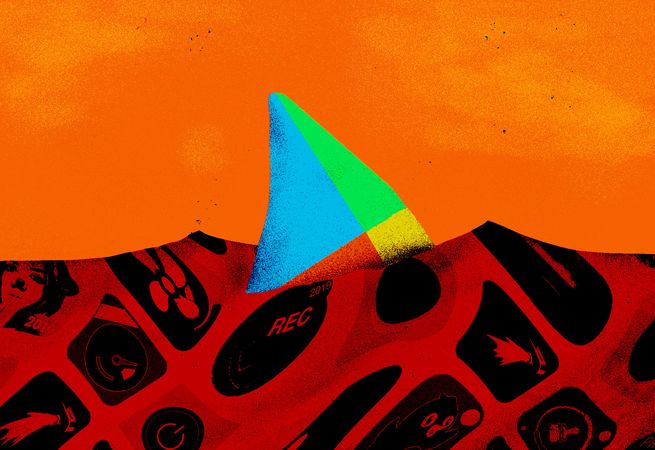 Before getting into the details, let us give you a list of shady applications. It's just a tip on the iceberg. There are many more suspicious applications reigning the Play Store with millions of downloads.
Total Cleaner
Smart Cooler
Selfie Camera
WaWaYaYa
AIO Flashlight
Samsung TV Remote Control
When you install a new application and use it for the first time, it asks for some permissions depending upon nature. However, many developers are anonymously exploiting this feature. You don't have to expose your identity for publishing an app on Google Play.
A TV remote control app in the question asks for permission to use microphone. For an application of such purpose doesn't really need microphone permission. A Chinese-language app for kids sends personal information of users to servers in China. Moreover, a simple flashlight app made it to the list of shady applications by asking for many permissions on initial startup.
All the applications in the list together constitute 100 million downloads. The astonishing fact is that they all ask for every permission (from collecting location data of users to utilizing all the sensors).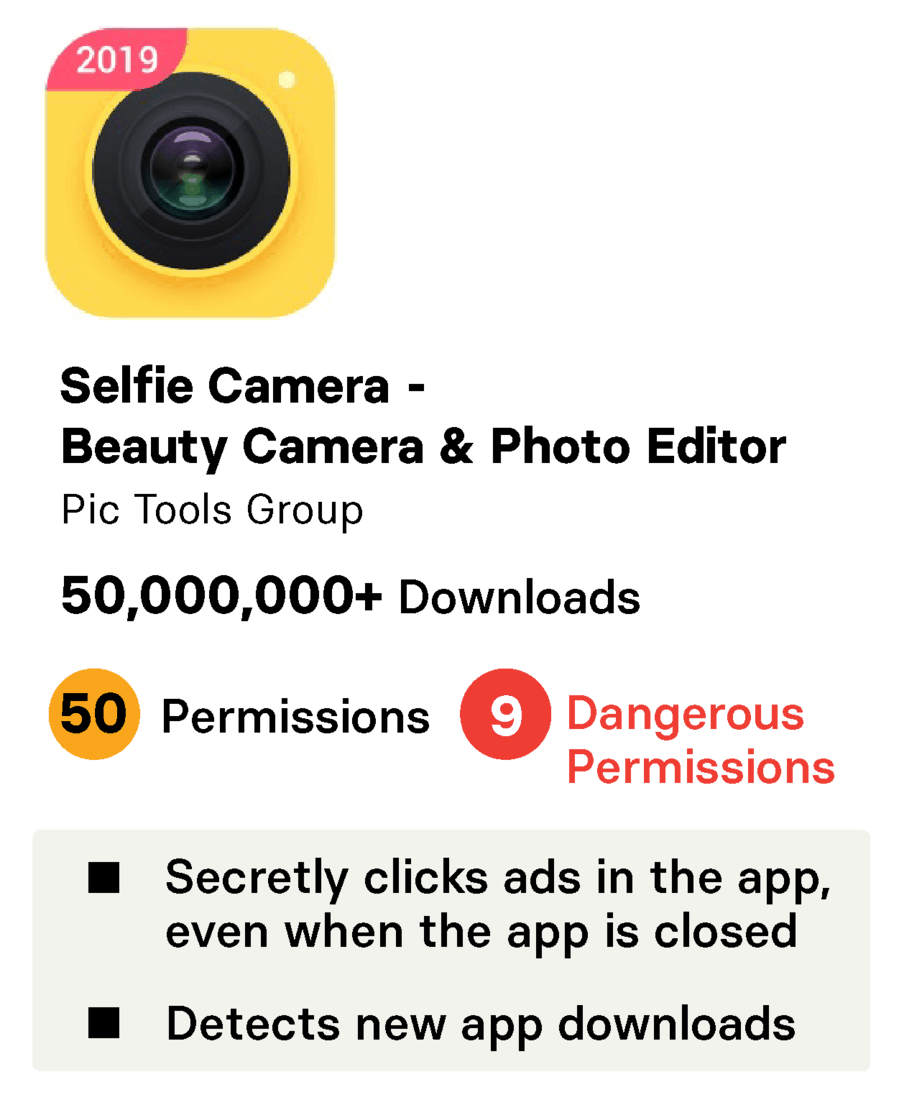 A selfie camera application with 50 million+ downloads and 4.5-star rating is one of the apps in the list. So, you can't really evaluate the suspicion by merely looking at the numbers. Even Google UK itself has identified it as one of the most downloaded apps in 2017. Without users knowing, it keeps on clicking the ads.
After the list of applications came out through BuzzFeed report, Google banned several applications. So, you may not find them on the Play Store. And we urge you to check whether or not you have those apps installed. In case you have any, don't hesitate to remove them right away.