Today, almost every business around the world has gone digital. Hence, there's a growing demand in the overall corporate industry for an effective tool or program that could manage the logs efficiently with cloud support. Here's where Logmatic.io comes in for rescue. This state-of-the-art technology is designed to manage your logs well and at the same time offers cloud capabilities so the logs can be easily accessed throughout branches across the world. Owing to the popularity and effectiveness of this world in the industry, we decided to share Logmatic.io review with our readers.
Digitization is setting new landmarks and growing rapidly within every industry in the corporate sector. Hence, the demand for a powerful and effective log analyzer and log management tool is quite reasonable in this technology driven world. Logmatic.io has already established itself as one of the best in the industry when it comes to log management and this is the very reason that top companies such as Canal+ and BlaBla Cars are also dependent on Logmatic.io for the superb management of their logs.
More about Logmatic.io
Logmatic.io is an amazing product created by a bunch of founders with over 10 years experience in real-time & big data software, as well as business development. The idea for Logmatic.io was derived from the plan of action resulted from the success of Focusmatic, a real-time BI solution for online marketers.
The focus behind Logmatic.io is to make your digital life simpler. The world is going digital and we are living in a data-centric age. Hence, it is important to monitor and manage the things we do digitally for better efficiency and troubleshooting, which in turn helps in improving their operations with better accuracy and scalability in the long run.
Logmatic.io Review
As discussed earlier, Logmatic.io is an excellent tool used by many companies globally to monitor and store all their important logs, while analyzing the performance of all the operations at the same time. The amazing fact about Logmatic.io is that the tool is designed to support cloud infrastructure and hence, the Multinational Companies (MNCs) using this program can easily share the log data within multiple departments in real-time.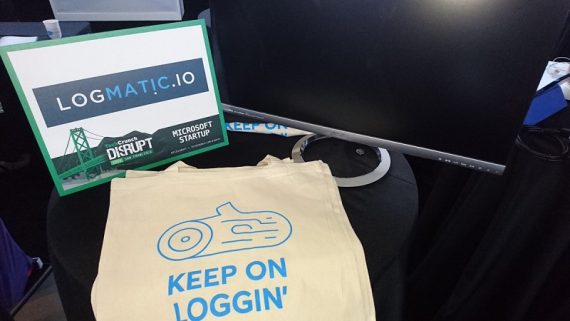 Excellent Features of Logmatic.io
A powerful log management tool is the need of the hour today. Well, you can find many different log management software around the web, but after the Logmatic.io review, I can ensure that none of them will have better features than Logmatic.io.
One of the amazing features provided by Logmatic.io is the syslog-ng functionality, which is responsible for systematically forwarding the log files. In addition to this, there are several other features that come along with Logmatic.io.
Easy to Setup:
Logmatic log analyzer is a web-based program and is available on the cloud all the time. There's no need to install the software on your machine. Also, the report logs get easily integrated within the centralized analysis platform on Logmatic.io.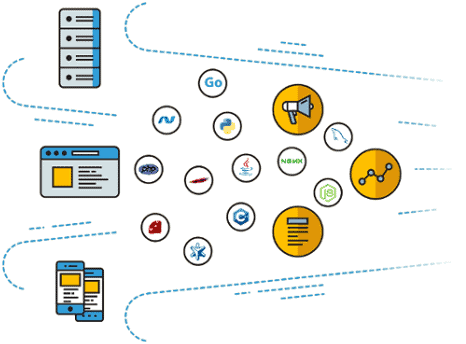 Smart Data Management:
Data management is the key to any software program and Logmatic.io understands it better than any other software in the industry. It actually takes your data and converts it into a smartly managed structured form that's simpler and much more effective than the regular one. Also, Logmatic.io is designed to recognize patterns which let you make your own customized regulations to manage different forms of data. With the help of dynamic tagging, it is also easy to track each and every transactions and requests data sent or received throughout the operation.
Powerful Monitoring Capabilities:
Logmatic.io is created for monitoring all the machine data for better efficiency and smooth operations in the long run for businesses. During the Logmatic.io review, we also found that the centrally logged data also lets you filter the machine data using different attributes, and hence it makes it easy to monitor specific data more precisely and accurately.
Flexible Alerting:
While the software is designed to notify the client for all kinds of abnormal behavior within the system using the alert functionality, Logmatic.io also allows you to create flexible alerts to analyze the log for specific search queries and metrics. All the changes made within the logs will be notified to you via email and all the reports will be generated automatically daily, weekly, or even on monthly basis as per your preferences.
Benefits of Using Logmatic.io
There are so many other log management tools out there, but Logmatic.io stands out from the competition because it's amazing benefits. After going through each of these perks that a business can enjoy with Logmatic.io, you will be able to understand why Logmatic.io is the best out there after all.
Instant Alerts:
Remember, the very reason for log management is to identify any errors or any abnormal activity. With Logmatic.io, the client gets instant alerts whenever the program encounters any sort of abnormal activity that can tamper with the efficiency of the operations.
Excellent Monitoring:
Identifying abnormal activities is not possible without quality monitoring. Logmatic.io keeps an eye on your system and analyzes each app running on the system as well as measures their performances in order to find any scope of improvement.
Customizable and Dynamic Dashboards:
No matter how efficient the software is, it becomes highly complicated without an easy to use interface. Well, with Logmatic.io, you can easily customize its dynamic dashboards as per your preferences for easy navigation. Such customization will help in better log analysis and at the same time saves a lot of time.
Easy Integration for Data Sharing:
Apart from being an efficient and trustworthy tool, Logmatic.io is also smart as it can be easily integrated within different departments in the company for easy data sharing from a single centralized interface.
Targeted Reporting:
Well, after all, the monitoring and troubleshooting with the logs, you need reports. Logmatic.io lets you generate reports as per your preferences and deliver them to you directly to your inbox.
Our Verdict after Logmatic.io Review
Logmatic.io is everything that any modern day business demand for proper management of their logs. The quality and efficiency of this program can be easily determined by the fact that Logmatic.io is the first choice for a number of big companies around the world.
Give A Try to this Log Analyzer
After Logmatic.io review, we highly recommend this product for any business looking for a clean and neat program that monitors and troubleshoots all their machine data to improve the quality of their products through quality log analyzing. With cloud integration within the program, Logmatic.io is way ahead of its time and understands the value of data sharing across different demographics through cloud networks.