We have many options to choose when it comes to a web browser. Right from Google Chrome, the list begins. UC Browser is one of the popular mobile web browsers, which comes with low network-friendly tweaks. However, it injects many ads into the screen and was even accused of stealing the user data.
The latest news is UC Browser has been temporarily removed from the Play Store. If you search for it, what you find is the Mini version along with some clones, not the original version.
Google Removed UC Browser from Play Store for Misleading Promotional Methods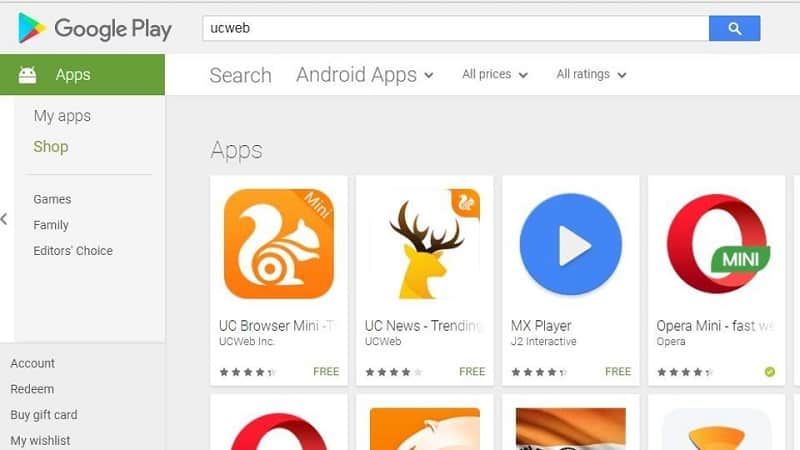 UC Browser has more than 500 million global users, of which 100 million is Indians. In our country, UC shares a significant portion of the market even more than the Google Chrome. However, the promotional methods they adopt didn't really impress the users. We already reported earlier that the browser is under Government scanner for sending user data to a remote server.
As you read earlier, when one searches for UC Browser now, they get UC Mini, not the original full version. Neither UC Web nor Google stated anything about why the ban happened. Nonetheless, the founder of Android Police Artem Russakovskii published an email from the UC Union (the affiliate network of the company). In the email, the reason for the ban is given as use of malicious promotion methods.
Google is trying to remove the misguidance on the web. A few days ago, we shared that Google is already working on bringing redirection blocking facility to Chrome. So the main reason might be malicious redirect ads served up by UC Web's affiliates to inflate installs. Someone shared the entire email content on Reddit and a Twitter account, Mike Ross, who works for UC Web also posted the same as the reason that triggered the ban.
Despite the temporary ban on Play Store, the app is available for iOS platform on its app store. UC Browser, developed by Alibaba-owned UC Web brought maximum data compression to the table. For the same reason, it loads web pages faster than other competitors even on a slow connection. UC browser has a built-in ad blocker aimed at helping visitors lead to conversion with focused reading experience, but unfortunately, that is found to be working imperfectly. Most of the ads shown serve their own benefits instead of the advertisers.
UC Web announced they crossed 500 million downloads earlier this month. And, the ban after a couple of weeks falls as a slap on their face. However, this isn't the first time UC Browser became the center of controversy. In 2015 itself, Canadian technology research group Citizen Lab accused the browser of stealing user data like phone number, location, and device details.
At present scenario, the ban isn't permanent. The browser will get back to the store after 30 days.