What we think about
Wondershare TunesGo
Price

10
Support

9
UI

9.5
Performance

9
Features

9.4
Wondershare TunesGo is one of the best file transfer software's available in the market. With as low as 39.95$ as the basic price for using the software, it delivers the best class features for transferring Music and Videos. Also, you can easily download Music and Videos from selected Websites with ease. Wondershare TunesGo is one of the most recommended software in the market today.
Wondershare is one of the fastest growing software developer sites which already has many useful software's listed on its site. I have been reviewing software's launched by Wondershare for some time and I'm more than happy with their products. The products developed by Wondershare does exactly what they are meant to do, without the users having to face any issues. Today, I'm here to review another such extremely useful product developed by Wondershare – Wondershare TunesGo. This software helps you to transfer files in a go and to do other useful things. Check this review on TunesGo to know more about the features.
What is Wondershare TunesGo
Wondershare TunesGo software is developed for us to transfer files very easily, from iOS to Windows & Android. This software helps you in transferring music or video files with ease between any device. iPhone or iPad users might find it a little difficult to transfer files to other non-iOS devices. Now is the time to change that thought. Wondershare TunesGo makes it very easy and comfortable for transferring the files 'from' or 'to' iOS and/or Android devices.
If you think I'm exaggerating about this software for the sake of my review, you are wrong. Also, you will definitely want to give it a try once you completely go through the review, because I'm going to explain each and every single detail of this software.
How To Install Wondershare TunesGo
Installing Wondershare TunesGo is as easy as eating an ice-cream with your loved one's. All you need to do is, follow the below steps.
Head to the official page for Wondershare TunesGo.
You can try the software for free, or purchase it. This software is available for both Windows & Mac.
Once you download the software, double click it and you can see a dialogue box as shown in the image below.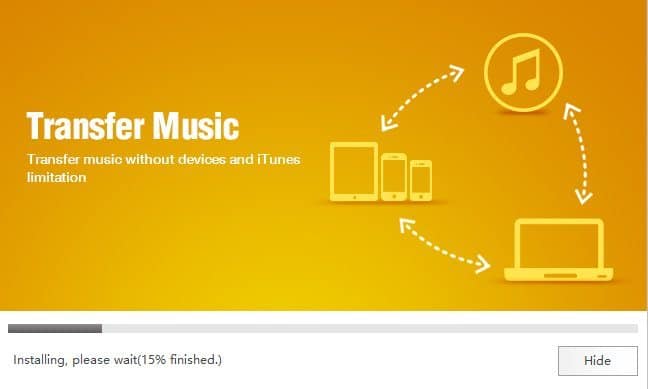 Give it some time to install. Once the software is installed, you can see a dialogue box similar to the image below.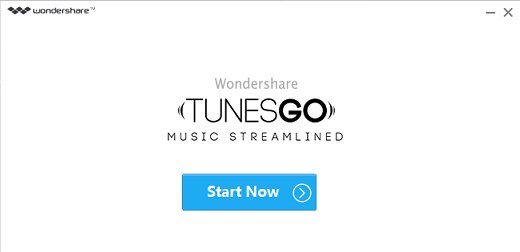 Click on "Start Now" button.
You will be redirected to Wondershare TunesGo page on your browser. Simply ignore it and wait for the product to launch on your PC/Laptop.
Once the software is launched, you can see the screen similar to the image attached below.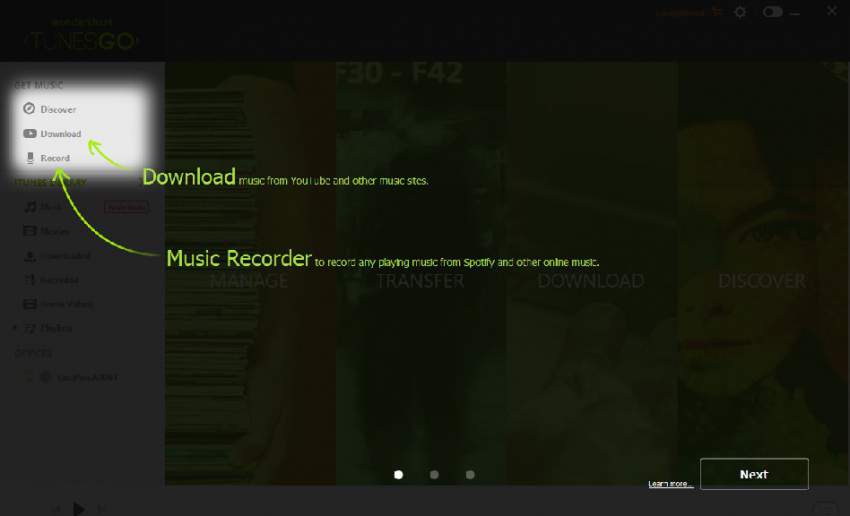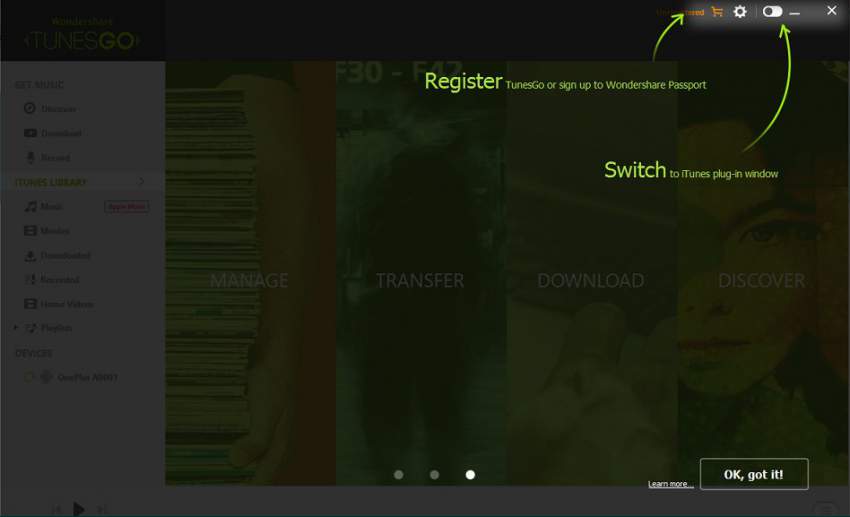 Click on "Ok, got it!" to start using the product.
For a trail user, you can simply start using the product with limited privileges. But, if you have already purchased the product, click on the icon on the top right corner that shows 'Register' as shown in the above image. All you need to do is, Enter your 'Email-ID' and the 'Registration Code'.
Stunning Features Of Wondershare TunesGo
Now that we are done with the process to install Wondershare TunesGo software on your Laptop, let us move to our main part, where I would be discussing on every single stunning feature available on this software for you. Let us start.
Download Video Or Audio
The first screen you would see after you are done with installation and registration is the screen which looks just the same like in the image.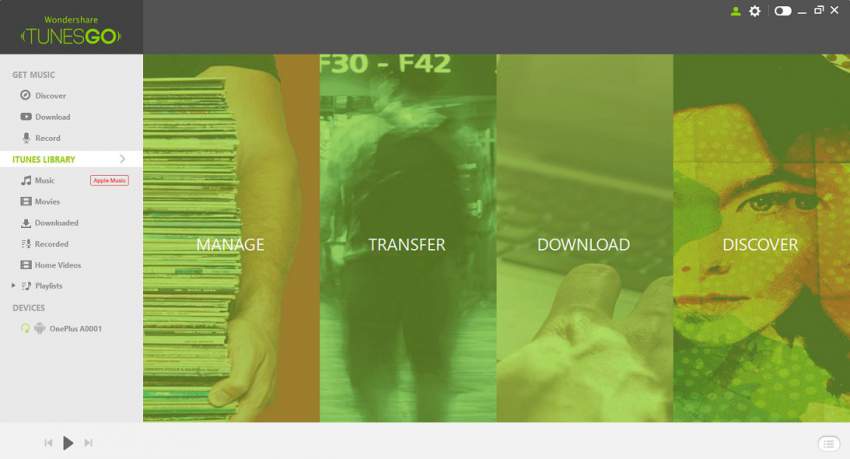 As you can see from the image, this software does all the four mentioned tasks with ease. You can manage all your data (Music, Videos) and transfer them from an external device to computer and vice versa. Also, the best part is, you can download videos or songs from few sites. To download songs, you should simply have to head to the download section, select the provider and paste the link/search for a song.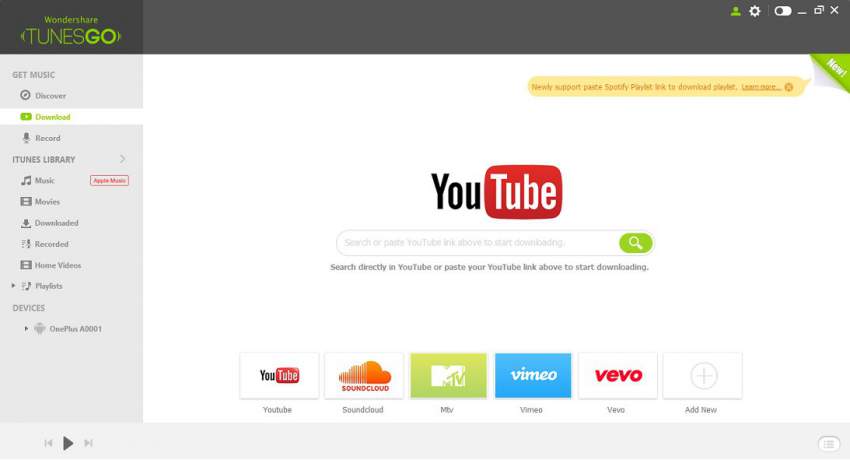 I have searched for a video on YouTube. Once the search results are displayed, click on the video that you want to download and you can see an option to download on the right sidebar.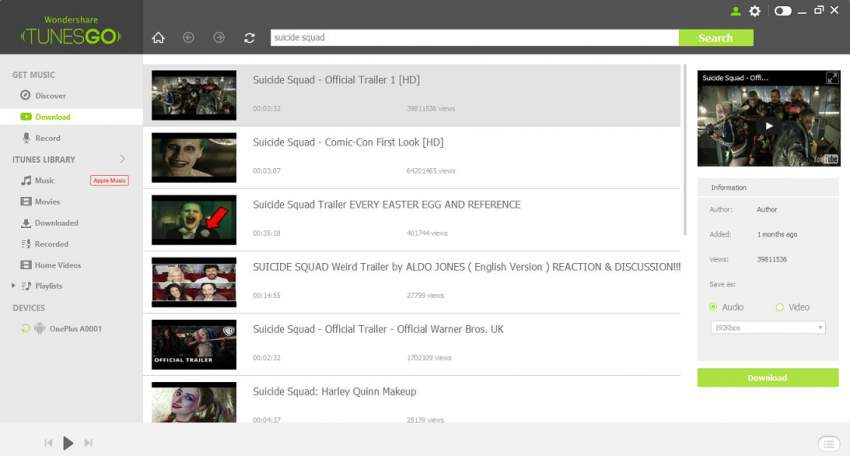 You can opt to download either audio or video using Wondershare TunesGo software.
Record Music
There's also an option to record music using TunesGo. Normally, when we play songs on any music software, we cannot record the same using the naive recorder available. With this software, you can record music playing from any music station or other music software. This is one of the few features I couldn't find anywhere else so far.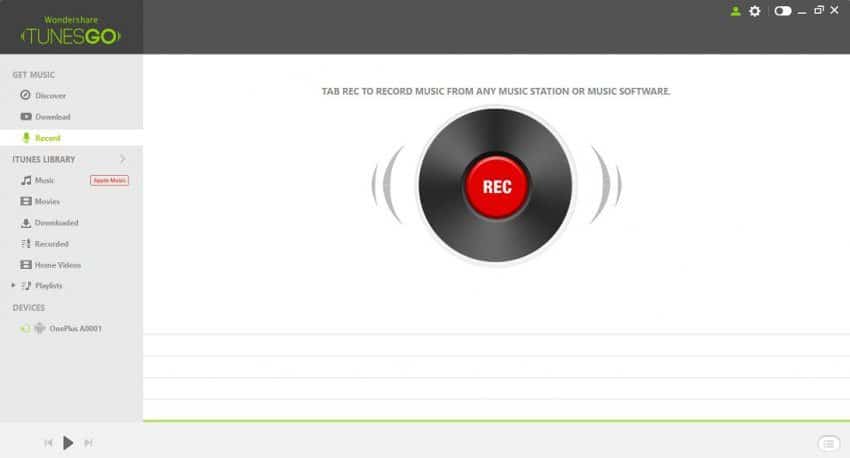 Download MP3 Playlists
You can download music playlists and discover and share music using TunesGo. Click here to know more about downloading mp3 playlist.
Connect Your Device To Transfer Files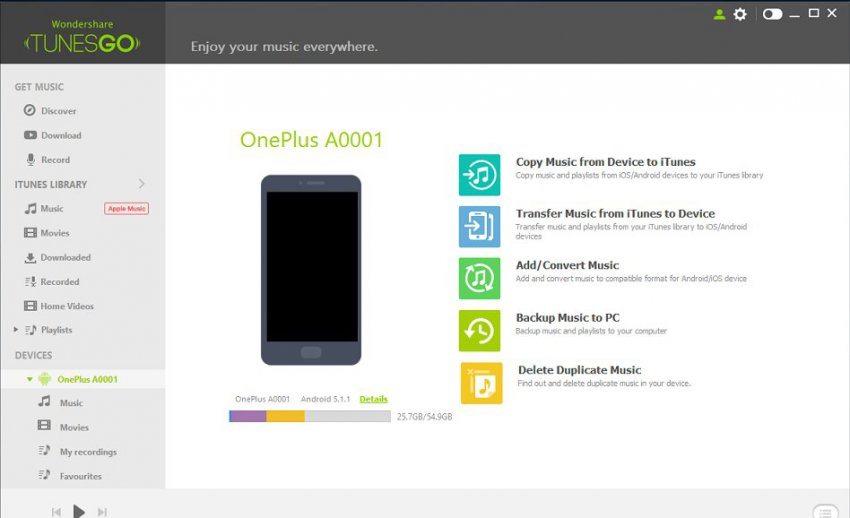 To transfer files from Android to PC, you can simply connect your Android device. But to use the services offered, you need to follow the below steps before you connect your Android device to your PC.
On your Android device, go to Settings -> About Phone -> Build Number. Tap on the Build Number "7" times faster so that you can get the developer privileges. If you already have the developer privileges, you can skip this step.
Now, head back to 'Settings' and click on "Developer Options".
Enable "USB Debugging" or "Android Debugging". (This varies for device to device, but whichever is the same).
Once you successfully enabled the USB Debugging on your Android phone, go to the Wondershare TunesGo software on your PC and click on the device name. It will automatically install the drivers and also download the software on your Android device.
Now, when you are connected, you need to allow the software to retrieve the data from your phone. You will see a pop-up on your Android device asking you to allow USB debugging. Click on OK. And in the Wondershare TunesGo software, click on "Next".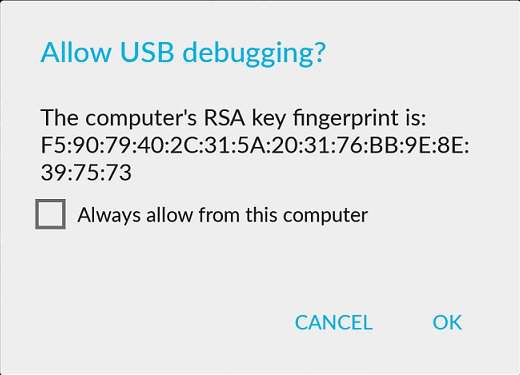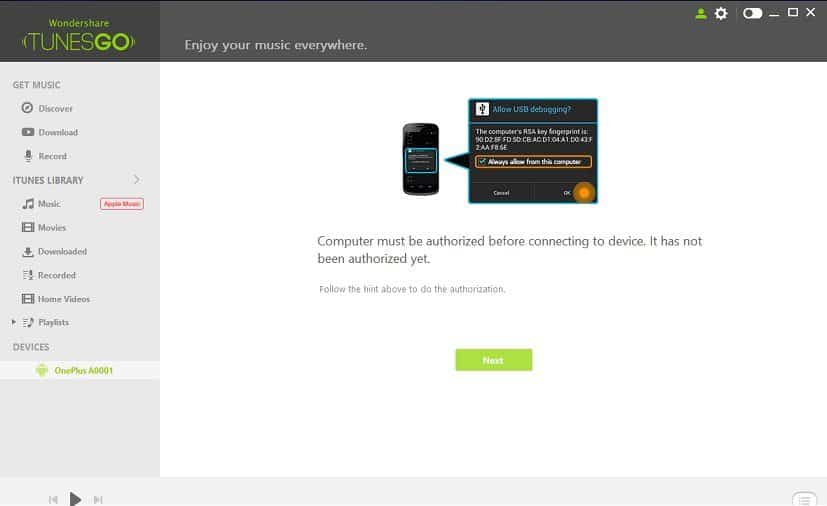 That's it. You can now simply transfer files from your device to PC and vice-versa.
Switch To iTunes Mode
For the users who have iPhone or iPad, you can switch to iTunes mode on the TunesGo software. However, you also need to have the iTunes software installed on your PC.
For switching to the iTunes mode, you have a navigation switch on the top right corner of the software. Once you switch to iTunes mode, you can directly transfer the files from Android device to iTunes without having to add them to PC. Below is a screenshot that displays how you can do that.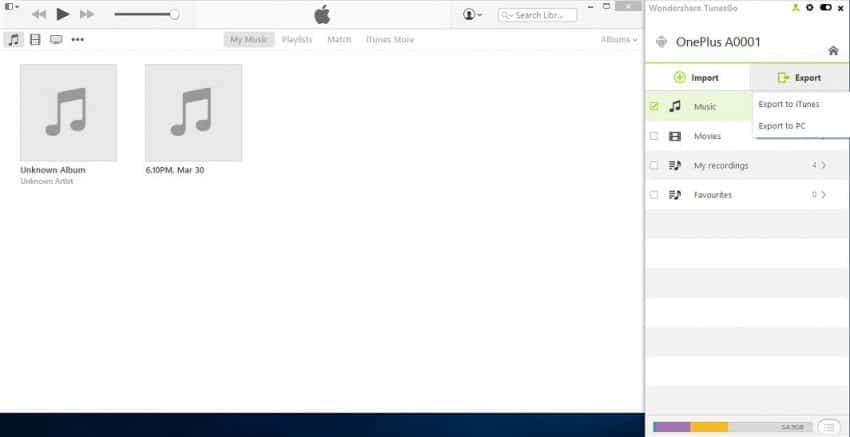 This feature makes the task easier to transfer the files to iDevices from iTunes without having to sync the files again to iTunes after adding them to the PC. Also, there's an option to import the files directly to your Android device from iTunes.
So finally, I'm done with explaining you the process to install Wondershare TunesGo and the extraordinary features it has. The best part is its smooth working mechanism which will not get you frustrated at all. This software is very light, which takes only 94.0 MB on install. So you need not worry about lag or high RAM consumption either. You can right away purchase the Wondershare TunesGo Software for Windows or Wondershare TunesGo Software for Mac. However, I recommend you go with the trial version and use it before you purchase the full version. Let us know if you liked the software.
What we think about
Wondershare TunesGo