Last year, HTC announced the launching of HTC Explorer with Android 2.3 gingerbread which is a very affordable device.  This device will not be having any update on ice cream sandwich.  By rooting your HTC Explorer, you can gain access to custom ROM and Root Apps.  Here is a guide on how you can root your HTC Explorer phone.  Be sure to follow each of these steps carefully so that you can have an amazing experience with your phone. This guide helps you to root HTC Explorer.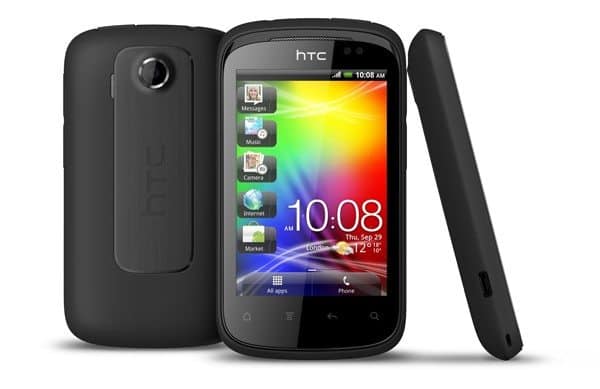 Before You Start :
Before you commit to root HTC Explorer, The first thing that you have to do is to unlock the boot loader of your phone.  If you do not know how to do this then you can visit HTC website.  Make sure that an HTC Sync is installed on your PC.  If you haven't installed it then you can get it from here.  Check the life of your battery and make sure that it has at least 60%.  This is a requirement so that the entire process can be completed.
Download the Required Files :
There are two important files that you should download.  These are the Recovery Image which you can get from here.  The other one is the Superuser ZIP file which you can get fromhere.
How to Root HTC Explorer ?
Make sure that all the files that you have downloaded are placed on your Desktop.  All the files from the Recovery Image archive must be extracted to the Desktop.
Before you start, let me clear few things, Installing Custom Recovery is mandatory while rooting HTC Explorer and later you can root your mobile without any interruption
How to Install Custom Recovery 
The smartphone must be turned off and rebooted to boot loader mode.  You can do this if you press and hold the Power and Volume Down buttons in a simultaneous manner.

From the boot loader menu you have to select the fast boot option.
Use the USB cable to connect your smartphone to your PC.
To start the flashing process, you have to double-click the recovery.bat file.
After installing the custom recovery on your phone, you can disconnect it from your PC and reboot your smartphone.
Also Read: How To Turn On Your PC Straight From Your Android Phone
Okay you have done mandatory thing now and now you can go forward to root HTC explorer.
HTC Explorer rooting guide
After successfully flashing custom recovery on your phone, the next thing that you have to do is to root your phone.  The first thing to do is to use the USB cable in connecting your phone to the PC.
The Superuser ZIP archive must be copied to the SD card of your phone.  It should be placed on the root folder which is the topmost folder.
After you have finished transferring the file, you can now disconnect your phone and reboot it to the boot loader mode.  Do this by pressing and holding the Power and Volume Down buttons at the same time.
From the boot loader mode, you have to choose the Recovery option.  Select install .zip from SD from the recovery menu then choose the Superuser ZIP file.  After you have completely installed the file, you have to reboot your phone.
Disclaimer: Neither we nor Developers are responsible in case of any damage to the mobile. Try this at your own risk
Congratulations! You have successfully installed custom recovery and rooted your HTC explorer.  You can now experience root-only apps on your HTC Explorer.  This is a great way of enjoying your phone and discovering new things.  After you have successfully rooted your phone, you can now transfer all your apps to SD-card.