This is the age of influence and networking. The success of a brand or an individual highly depends on the amount of influence earned as well as the level of networks created in the meantime. Today, the best place to power up influence and build a network is social media and just like web search engines, several cool social media search engines can help you or your brand to find real people, build networks, and share or gain useful information required to raise influence within your niche market.
Yes, you heard it right. There are many several social media search engines out there designed to help you find real people and user profiles across major social networking sites such as Facebook, Twitter, Google+, LinkedIn, and many others.
The more people you can manage to add within your network from the same industry, your influence resultantly improves in the industry. And, there's no better way to find people on the web other than looking for them via social media search engines.
Today, we bring you a cool list of top social media search engines that can help you find people within your industry nearby to grow your influence, reach, as well as network within the industry.
Best Social Media Search Engines to Find Real People across Top Social Networks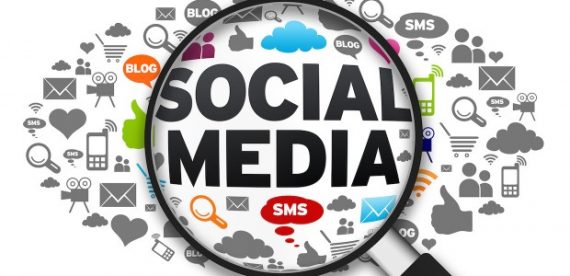 There is no doubt that Google is the most popular search engine on the web to find almost anything on the internet. However, even Google fails or is not up to the mark when finding people or profiles on popular social media channels.
Today, we will share some of the best social media search engines that would help you find real people as follows:
BrandMentions is a web and social monitoring tool that collects all the pages and posts where people are talking about your brand, your products. It is focused on finding what everybody is saying about any keyword you are tracking (it can be a brand, a competitor, a keyword, a product, whatever you want).
It makes it easy to spy on the competition and engage with your customers by providing real-time notifications and direct reply through the platform. It is designed for business owners, social media managers, personal brands and agencies who want to stay on top of their online image.
Keeping up with everything that's been said about you online is a virtual game of whack-a-mole, that's why BrandMentions makes it so easy to manage your brand's online presence.
The first on our list is Social Mention. This web tool is systematically designed for people looking for social media content that include blogs, microblogs, comments, bookmarks, videos, and more.
With Social Mention, you can also set alerts and receive emails based on your searches for specific brands, celebrities, or company-related updates. The tool is quite helpful for bloggers, who can install its real-time buzz widget on their blogs for maximum benefits.
3. WhosTalkin
WhosTalkin is another social media search engine that lets you explore conversations relevant to the topics that interest you. You can find updates about your favorite sport, favorite food, celebrity, or company. With WhosTalkin, you can engage in conversations that are most relevant to the topics you like.
This internet-based social media search engine tool is able to search through a number of social media networks and blogs for your favorite trending topics and conversations related to your favorite celebrity, sports, food, places, videos, etc.
3. YoName
As the name of the search engine suggests, YoName lets you find people across different social media platforms by name. With YoName, you can search people on Facebook, Twitter, LinkedIn, YouTube, Flickr, Blogger blogs, and several others using the search form.
Simply enter people's names, email addresses, or phone numbers and then hit "Yo" to get the results. Besides social media search, YoName also supports web search, business search as well as public records search.
Well, Anoox is not exactly a social media search engine but it allows you to get information via multiple social media websites as well as find answers to your queries from real people.
At Anoox, you can share & discuss with real people for the best answer, truth, and in turn more traffic to your website or profile.
Unlike other social media search engines, BoardReader is a search tool for community forums and boards. With BoredReader, you can easily explore popular content spread across the internet including news, articles, videos, press releases, etc.
After Google, Bing is the 2nd most popular search engine on the web and its social arm known as Bing Social is designed to find the latest news and trending topics shared across popular social networking channels like Facebook, Twitter, and other social media networks.
Addictomatic is yet another social search tool to explore the latest news, trending topics, attractive blog posts, viral videos, and interesting pictures. This tool searches the best live sites on the internet to find the latest news, blog posts, videos, and images for you.
With this tool, you can easily keep up with the latest updates on the hot trending topics, and keep up to date with the latest social media sensation on the web.
Twitter is a strong social media platform with lots of viral and trending news surfacing on this microblogging tool every single second as you are reading this article. Twazzup lets you search these trending news and topics across Twitter and lets you keep up with the social media buzz around the globe.
Snitch Name is a white pages service for social networks. This amazing search tool is designed to search people's profiles over popular social media platforms such as Facebook, Twitter, LinkedIn, MySpace, and other networks.
Videos are now an integral part of the social media world and Blinkx is a social media search engine dedicated to videos medium. One of the best social media search engines on the web, Blinkx is a search engine for videos with over million hours of regularly indexed online videos.
This video search engine enables you to watch videos ranging from a wide variety of different categories including but not limited to news & politics, celebrity, technology, business, gaming, food, sports, and more assorted from all the major news portals and video sharing platforms.
Flickr, as everyone knows, is one of the largest photo and video sharing platforms on the internet. While it lets you upload and view photos and videos on it, Flickr also lets you search for images or videos based on your topic using its advanced search tool embedded with smart filters and a variety of options designed to deliver accurate and effective results.