Snapchat is known for its instant messaging and photo-sharing capabilities coming with many more features packed in one place. All of the major companies have started integrating their services with AI systems to provide a much better user experience. Recently, Snapchat has made headlines with the introduction of an AI chatbot that gives human-like responses.
Now, the brand has introduced a new AI feature exclusively for Snapchat+ users. This new feature will allow users to send a snap to the AI and receive a customized snap back. Users can interact with the AI-sent snap in the My AI chatbot. It's a totally new experience for Snapchat users bringing a more interactive space with an AI chatbot on the platform.
Snapchat My AI Chatbot Gets a New Feature for Snapchat+ Subscribers
Snapchat introduced its My AI chatbot on its application on February 2023 and rolled it out globally in May. This experimental feature from the company was made available as an unpaid service for the users. However, the new AI feature for the My AI chatbot on Snapchat is a paid option available only for Snapchat+ users.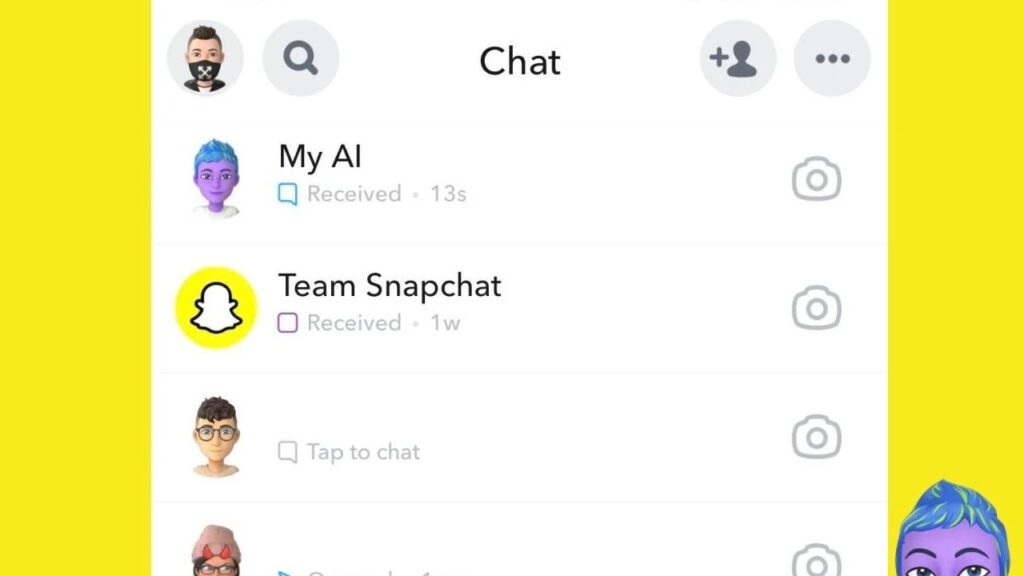 The Snapchat users that opted for the Plus subscription on the platform have received access to a new AI feature. The My AI chatbot receives any snap from your end and the AI will generate an image and sends an image back in return. This new feature from the company is exclusively available for paid subscription users.
For example, if you have sent the AI chatbot a snap of your grocery haul, the bot will give recipes with the vegetables present in the snap. Similarly, if you sent a snap of your dog, the AI will generate a customized witty response and sends it to you. This way, you can send anything to the AI bot and it'll analyze the image and sends you an appropriate image back.
In the privacy aspect, the Snaps sent to the chatbot are saved on Snapchat servers. The company claims they use these saved snaps in improving the user experience. In the blog post about the release of this AI feature, the brand warned users regarding the reliability of the information. Snapchat tells users to not rely on the information as it may generate incorrect results at times.
What's your take on Snapchat's My AI Bot and its new AI feature? Have you tested this feature yet?