At company's future decoded summit in Mumbai, Microsoft CEO Satya Nadella has launched the fastest Skype app till date, specially made for Indians.
The "made for India" app packs in a lot of features, despite being small in size. The company launching a special app for Indians indicates that they see India as one of the top countries with digital literacy.
Microsoft introduced Skype Lite specifically for those who suffer from poor networking conditions. Given that the app has the least data consumption as compared to what the regular app has, it will most probably get quite a number of users.
The Fastest and Lightest Skype Lite App is Live on Google Play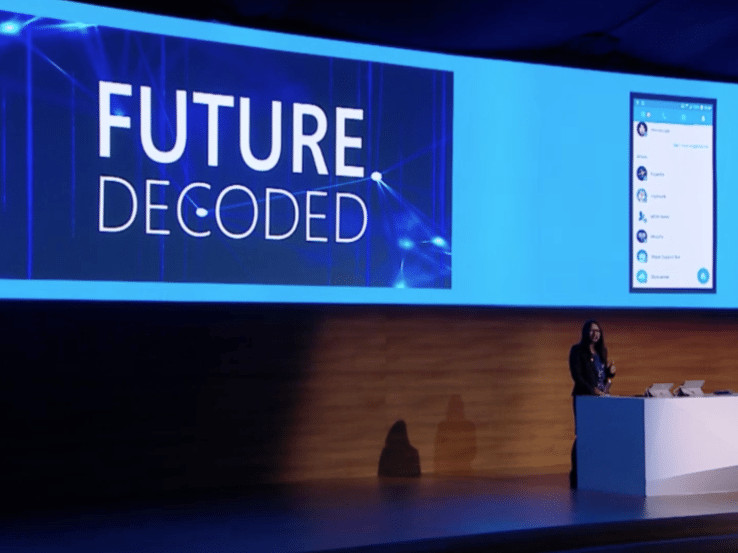 You can now download Skype Lite app from Play Store. If you are an iOS user, you will have to be disappointed because the app is only available for Android. Moreover, they didn't even hint about the new Skype addition coming to Apple Store.
Despite being the lightest (only 13 MB in size on the contrary to regular Skype of 40 MB), Skype Lite has come up with quite a lot of useful features.
Download on Google Play
One of the best features is the data usage analyzer. When we can track the data used, it is possible for us to save some. Why because we limit the usage of data oozing app. Skype Lite has packed in an analyzer to let you know of the amount of data used by it.
On almost all the social media apps, you can't share a multimedia file without downloading it. Even if you know what's inside, you have to download the item to be able to share. Skype Lite app kicks away this issue. You can share any item without even thinking about downloading.
Microsoft has integrated a dark theme into the app to avoid eye strain for those who use Skype in the night.
Once you install Skype Lite on your phone, you can manage all your in-app messages along with SMSs at one place. The AI system recognizes spammy and promotional text messages and put the same in a specific tab to avoid the inconvenience.
Also Read:- Slack Announced Video Calling Feature
You will also get an inbuilt camera app on it. Moreover, the company also added a few bots for fun. One of them guesses ages of people simply from selfies.
The app will soon be available in seven Indian languages; Hindi, Bengali, Gujarati, Tamil, Telugu, Marathi, and Urdu.
Satya Nadella added in his keynote that Skype will have Aadhar support soon (by June 2017) so that people conducting interviews and official events via the app will get to know about the credibility of participants.