The Chinese tech giant Xiaomi is one of the leading smartphone brands in India. The latest report from IDC shows that Xiaomi is currently dominating the smartphone industry in India. So chances are high you or your friend are using a device running on MIUI. And you would have faced problems while saving a new contact in SIM card on Xiaomi devices.
Saving new contact in Google Account is a cool way to save your contacts. But what's coolest is saving your contacts in SIM. Well, you'll get the point when you'll ever switch from a smartphone to a feature phone.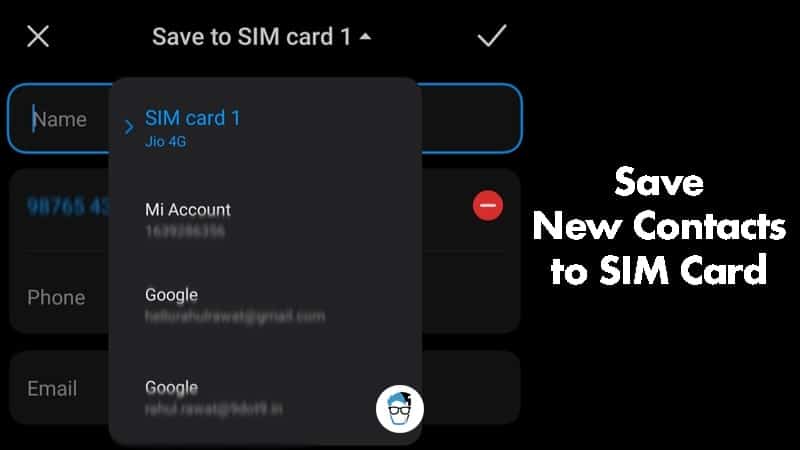 If you ever used any Xiaomi device the chances are high that you never had seen the SIM option to save new contacts.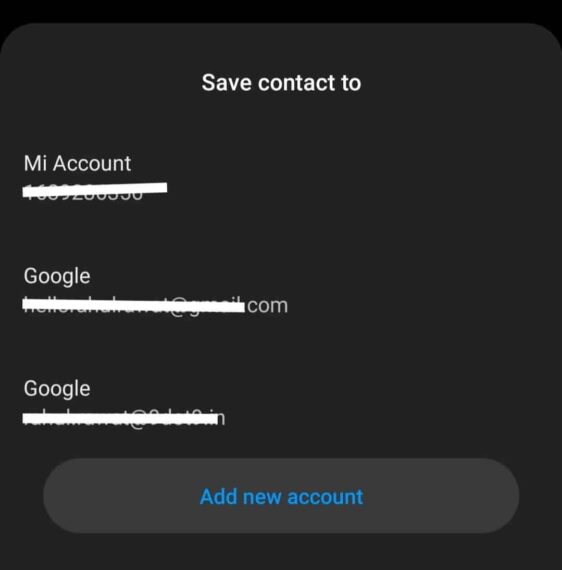 Don't worry, you can easily save contacts in SIM card on any Xiaomi devices just by making a small change in phone settings.
Steps to save new contact in SIM on MIUI
The process to save new contacts on the SIM card is the same for all Android devices running on MIUI skin. This process works on all Xiaomi devices along with Poco smartphones.
Unlock your MIUI smartphone.
Open the Contacts app.
Tap on 3-vertical dots to select Settings.
Enable Show SIM contacts option.
Now select the SIM card while saving new contact.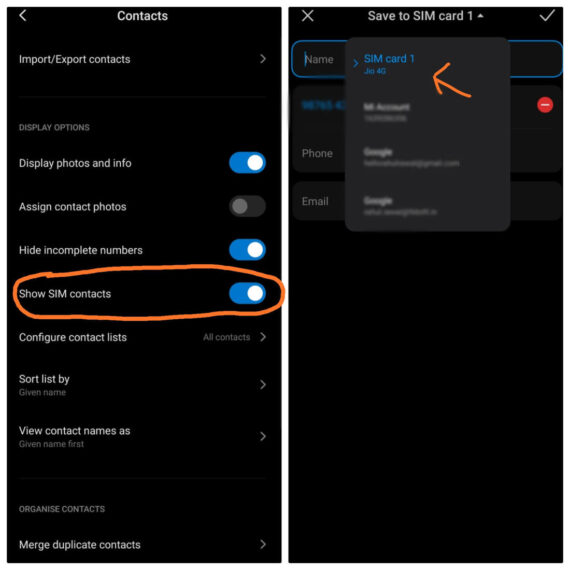 After enabling the "Show SIM Contact" option on your MIUI device and while adding a new contact, it will show the option to save the contact on SIM card along with MI account and Google accounts.
Bonus Tip: Native Call Recorder
Well, MIUI provides a wide number of features in the Xiaomi devices. MIUI's native Call-recording is one of the useful features. However, if you are not aware of that till now, worry not. Here are the simple steps to enable the native call-recording feature Xiaomi and Poco devices.
Remember you'll need to log in with MI account in order to use the native call recording feature. Because it stores all your recordings in MI cloud and to access MI cloud you'll need an MI account.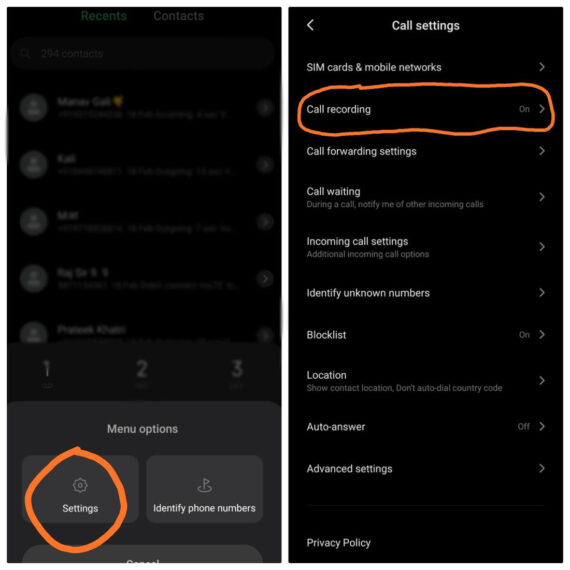 To use native call recording feature on MIUI, open the Dialer app, tap on Menu and select Setting. Here open Call recording option and enable Record Calls Automatically. You can also whitelist phone numbers to record calls only from the selected phone number.
Well, these are some cool tricks to enhance your user experience in MIUI. It offers tons of features to your smartphone like storing new contact on SIM card, native call recording, etc. You can tell us which feature of MIUI you like the most in the comments section.