The smartphone industry is big, and growing rapidly every single day in developing countries like India. And for the first time in history, India surpasses the US and becomes the second-largest smartphone market on an annual level in 2019.
Well, thinking about the numbers here are some facts to blow your mind, 158 million shipments in the calendar year 2019. If that's not enough look at the growth it's seven percent (YoY).
According to a report by Counterpoint, In 2019 Chinese brands share hit a record 72 percent for the year 2019 compared to 60 percent in 2018. To this Anshika Jain, Research Analyst said
This year, we have seen all major Chinese players expanding their footprint in offline and online channels to gain market share. For instance, Xiaomi, Realme, and OnePlus have increased their offline points of sale while brands like Vivo have expanded their online reach with Z and U series.
India Smartphone Market Share in 2019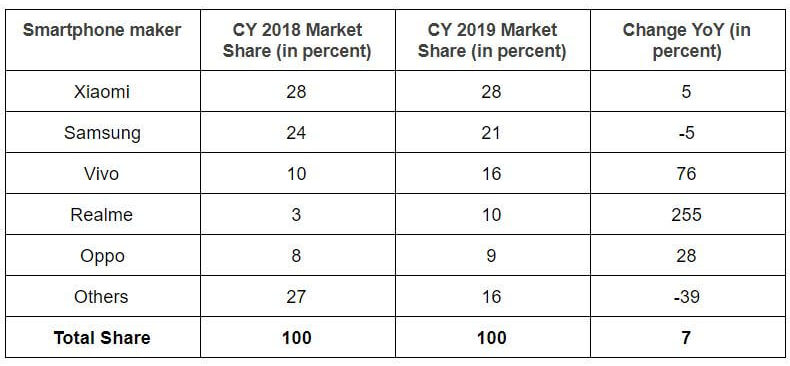 How did India Becomes Second Largest Smartphone Market
The latest report from counterpoint suggests that the smartphone industry is growing rapidly in India because of Chinese brands. Chinese brands aggressively introduced many smartphones with flagship-grade specs in the budget. Like the Redmi Note 8 Pro, Realme X2, Oneplus 7T and many more. Which kinda attracted the Indian audience and able to capture high demands.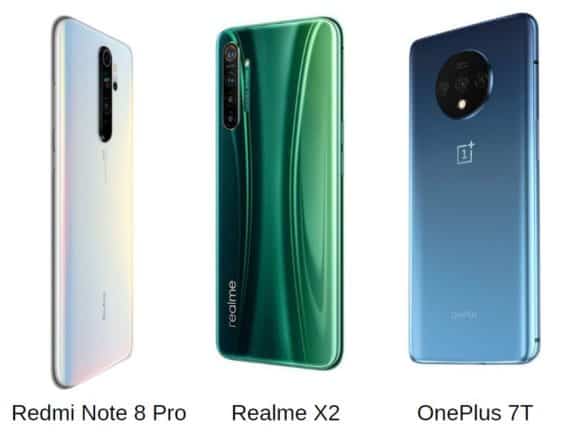 Chinese Key Players of Smartphone In India
Over the years Chinese brands have expanded their footprints in the Indian market. These companies are not targeting users only online but in the offline markets also.
To understand this we can see how Chinese smartphone giants like Xiaomi, Realme, and OnePlus have increased its offline points of sale. Well, these OEMs are seeing significant growth over the past four years, companies like Xiaomi, Vivo, and OnePlus have grown 15x, 24x, and 18x respectively.
Where Are The Big Names Like Samsung?
In between all big bumps in the graph of Chinese smartphone makers, the Korean tech giant Samsung's shipments remained almost flat (YoY). While it has shown a five percent (YoY) decline in 2019.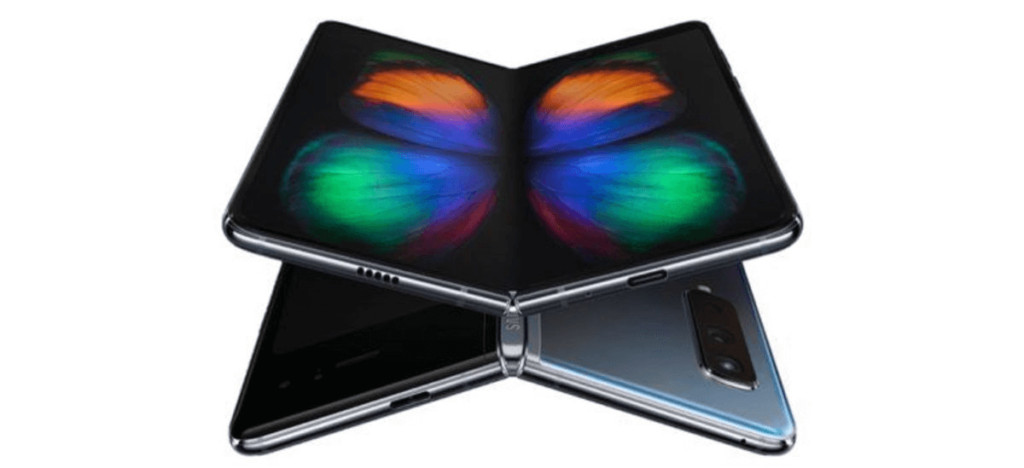 The report noted for the first time, Samsung transitioned to a completely new portfolio by targeting the offline audience with A series and the online audience with the M series.
However, the report also noted that players such as Itel, Lava, Nokia, and Micromax registered positive growth despite all the overall segment decline.
Interestingly, Itel appeared as the number one featured phone brand in Q4 2019, followed by Samsung and Lava. Well, you can tell us which smartphone brand you are using in the comment section below.