You might have heard of Samsung's game-changing mid-range M series devices. Let the debate about its impact keep going. Whatever that be, we can't deny the influence of Samsung's flagship 'S' lineup. The company is gearing to launch S10.
In case you don't know, they are organizing an event in San Francisco on February 20. Many leaks, rumors, and speculations have already surfaced on the web. You might have seen many. Being a flagship device, S10 will surely have many features one should look into.
Samsung Galaxy S10+ Ceramic Black Price Leaked ahead of the Launch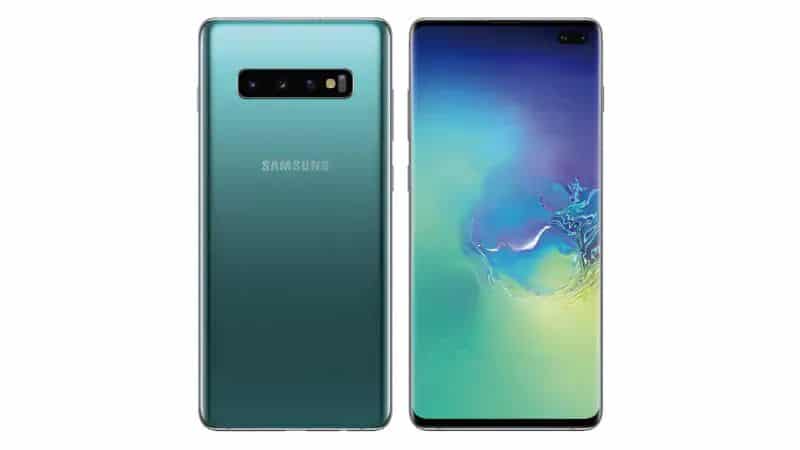 Before going into the core of the news, let us have a look at what we can expect from the device. You know the trends of flagship devices. Most of them always come with the latest processor. Samsung won't ignore Snapdragon 855 for their upcoming S10. We think they will release another Exynos variant as well.
Under the hood, they will possibly include a 6 or 8GB RAM (12 GB is also expected) with internal storage of 128 or 512 GB. They will allow the users to increase the storage up to 1 TB using an external SD card. The camera won't disappoint the user, we suppose. As a competitor, it should compete neck-to-neck with the Pixel 3 series. The in-display fingerprint scanner is not an extraordinary feature now and we can expect the same on the S10 series.
As you already read, many features of the device became available on the web. The latest addition is two color options (Ceramic Black and Ceramic White). Going by the leak, the S10+ contains 12 GB RAM and a whopping 1 TB internal storage.
We expect the Samsung will present a feast with a different array of devices. The most inferior among the lot, S10e possibly carries a price tag of EUR 749 (around Rs. 60500). If the rumors turn out true, you will have to shell out EUR 899 (around Rs. 72700) for the basic variant of S10.
Evan Blass, the renowned leakster has posted a screenshot of an e-commerce portal that features the pricing. It also depicts different color variants of the device. The high-end one with 12 GB RAM and 1 TB internal storage will cost you about CNY 10000 (Rs. 105500).
The screenshot shows the Chinese pricing of the variants. And, we can expect a hike in cost when they release them globally. Taking the pricing tradition into consideration, the Chinese pricing is usually lower than that of the global.
When Samsung releases their S10 models, we think they will near the latest iPhones in pricing.