Preserving mobile data until the end of the day is a real pain especially when Jio has come into the picture. You know it is almost impossible not to exhaust the data limit unless you use a wifi network.
Google has released an application named Datally to help you save the data usage. Released on yesterday (30-11-2017), it has got around 2000 reviews and 4+ star rating on Play Store.
Google Released Datally to Help You Save Data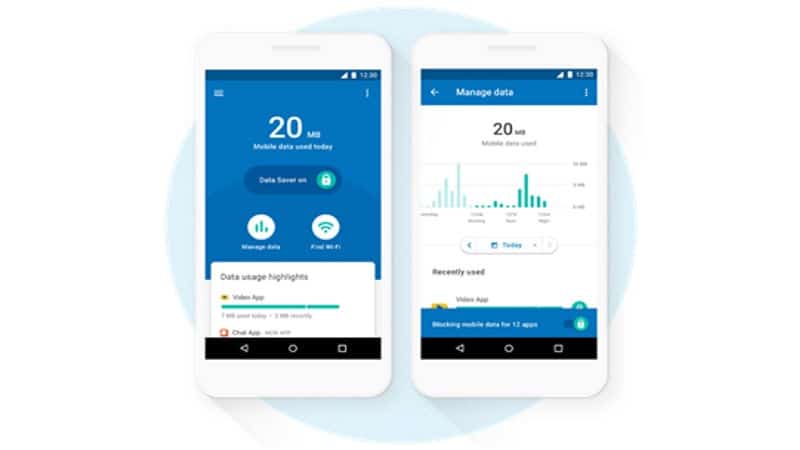 You know there are tons of applications, which claim to save your mobile data. You might have tried a few and found them disappointing. That's where the significance of Datally kicks as it comes from Google itself.
What the app mainly does is tracking the data usage trend. It can show you where you spend all your data so that you can realize the app that steals a large chunk of your network pack. The tracking happens in real-time and it even displays personalized recommendations to help you save the data. For example, the app can show you a list of available wireless connections given switching one of them saves you a lot of data.
Download on Google Play
The process of Datally revolves around three methods; Understanding, controlling and saving your data. With real-time tracking, it shows you hourly, daily, weekly, and monthly data usage with personalized recommendations to save data. When it comes to controlling, Datally can restrict the background data usage and it can even prevent an app to chew your plan without even caring about the numbers. Saving the data involves the process of listing the available wireless networks.
Datally is a part of Google's Next Billion Users mission to make their products available in countries with limited mobile connections and widespread lower-end hardware. A group of people at Google found that people switch their phone to airplane mode just to save the data. Moreover, such people turn on mobile data only for checking notifications and return to the flight mode after that. They introduced Datally as an effective solution for this chaos.
Also Read:- Twitter Launches Data-Friendly Twitter Lite Mobile Web App In India
Caesar Sengupta, Vice President of Next Billion Users said in a blog post that mobile data is an expensive affair for many people around the world and it is hard to track the usage. He further added that is the reason they built Datally to help you control and save your mobile data.
They have been testing the app in Philippines for quite some time now. Google says they managed to get over a 500000 users there with 30% savings on their data.