People active on the internet are very well aware of the term "Adware." Adware is the programs created mainly by hackers to infect your computer where the program automatically downloads and displays advertisements. These advertisements are often forced on the users when the user gets online. One such Adware program that's troubling many web users is the VideoDownloadConverter toolbar. Through this guide, we will help you remove VideoDownloadConverter toolbar permanently from your computer.
The reason why most computers are infected with adware is the fact that such Adware doesn't look like malware or a computer virus. Instead, the Adware is programmed to appear as a reputable and trustworthy toolbar. Such Adware is tuned to help you get discount deals and other offers. The worst thing about Adware such as VideoDownloadConverter toolbar is the fact that it isn't easy to delete from your computer. Once the VideoDownloadConverter toolbar is installed on your computer, it will hijack your browsers and Windows registry.
Even, if you remove the program from your PC, the VideoDownloadConverter toolbar remains active through browser extensions or add-ons. To eliminate the toolbar entirely, you must delete VideoDownloadConverter toolbar completely from your computer.
Step by Step Guide to Remove VideoDownloadConverter Toolbar
Removing an Adware such as VideoDownloadConverter isn't simple. You must delete it from your computer along with the registry values it created to eliminate all the troubles related to the Adware.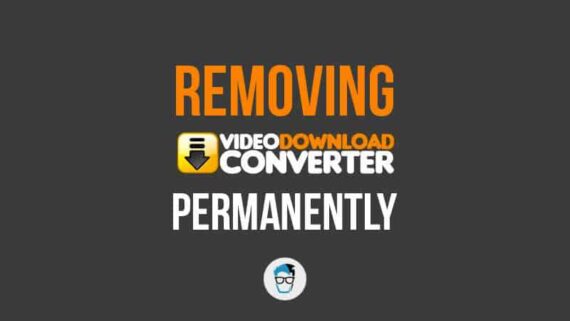 Here's a complete guide to delete VideoDownloadConverter toolbar from your computer.
Step 1: Uninstall VideoDownloadConverter toolbar from your PC
Uninstalling VideoDownloadConverter toolbar from your PC is no different from removing any other program. You need to follow the simple uninstall process through the Control Panel and remove any unwanted programs on the list.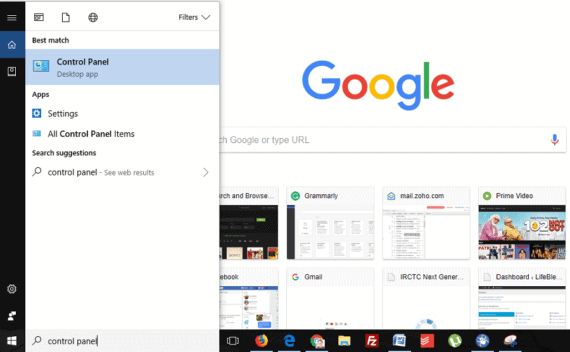 Open control panel on your Windows PC. The Control Panel is accessible differently on Windows 7 and Windows 8/10 machines.
For Windows 7, you must click the Start menu and go to Control Panel.
For Windows 8 and Windows 10, you can click the Start menu or search Control Panel.
Once you reached the Control Panel, click Programs (in Windows 7) or Programs and Features (in Windows 8/10).
Windows 7 users must later click Programs and Features.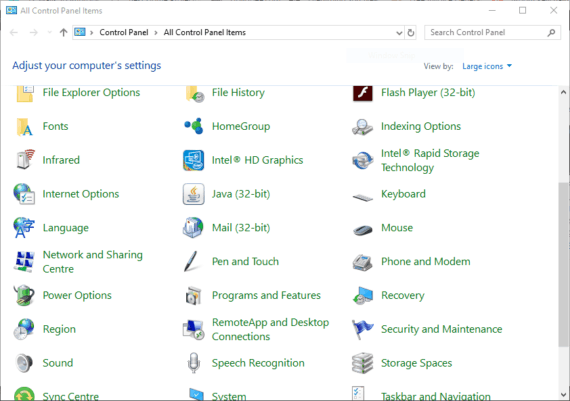 Now, you will find the list of all the programs installed on your PC. Find "VideoDownloadConverter" toolbar on the list. Select it and press "Uninstall" to remove the toolbar.
Be careful as the uninstall program may also lead you to install another malware. Just follow the instructions and choose the options wisely.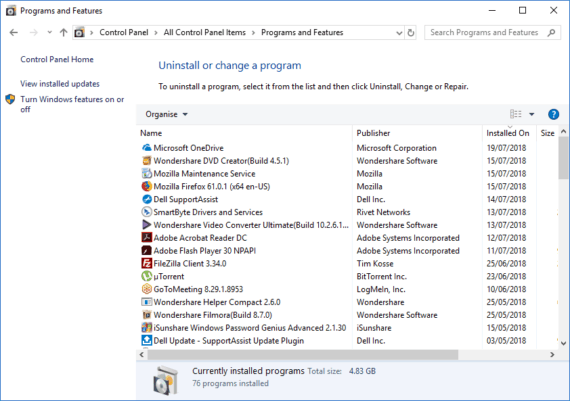 You can also organize the list to "Recently Installed First" by clicking the "Installed on" column. Scroll through the list and remove all the unwanted programs that you may find on the list.
Also Read: How to Merge Columns in Microsoft Excel without Data Loss
Step 2: Remove VideoDownloadConverter extensions from your Browsers
Adware or malware are designed to hijack your web browsers and change their settings to dominate and track your internet usage. It is crucial and very important to remove VideoDownloadConverter toolbar from your browsers as well to remove it permanently from your computer.
Removing VideoDownloadConverter toolbar from Google Chrome
Open Google Chrome.
Click three dots on the right top corner to open Settings.
Select More Tools and then Extensions.
Hit Remove beside VideoDownloadConverter.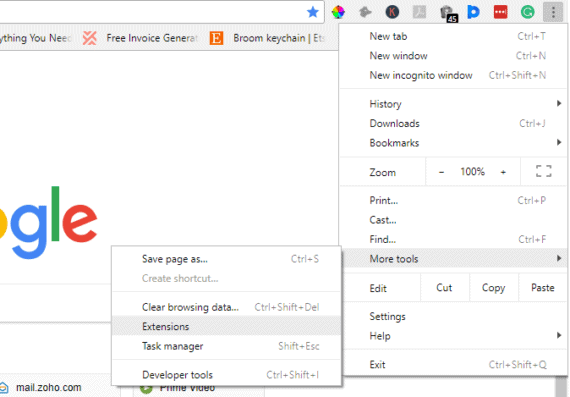 Tip: Alternatively you can type chrome://extensions/ in the address bar to list all extensions on your Google Chrome.
How to remove VideoDownloadConverter toolbar add-on from Firefox
Open the Firefox browser.
Click the three parallel bars icon on the right top corner.
Click on Add-ons.
Scroll to VideoDownloadConverter and click "Remove."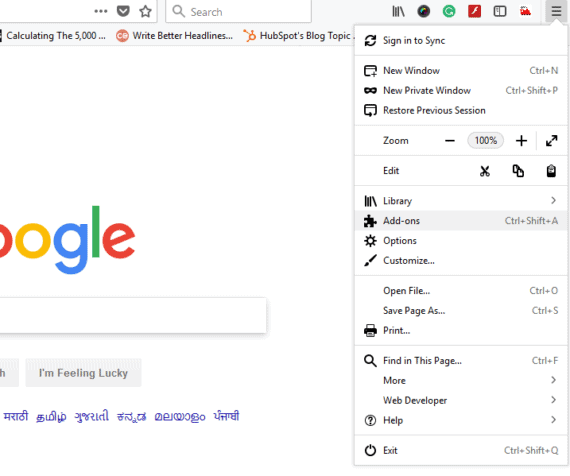 Tip: You can also use the shortcut key Ctrl+Shift+A inside Firefox browser to open the Add-ons section.
How to remove VideoDownloadConverter toolbar BHO from Internet Explorer or Microsoft Edge browser?
Internet Explorer is the default browser for Windows machine for decades. However, Microsoft Edge browser has replaced IE on the new Windows 10 operating system. In this guide, we will help you uninstall VideoDownloadConverter toolbar BHO from both Internet Explorer and Microsoft Edge.
For IE users:
Open Internet Explorer.
Click Tools from the top pane of your IE window.
From the drop-down click Manage Add-ons.
Choose All Add-ons under the Show area
Look for VideoDownloadConverter Toolbar and select it. Remove option will appear once you choose the add-on.
Hit "Remove" to permanently remove VideoDownloadConverter toolbar from Internet Explorer.
For Microsoft Edge users:
Open Microsoft Edge.
Open Options menu located at the right top corner.
Select Extensions from the drop-down menu.
Look for VideoDownloadConverter toolbar and click Remove.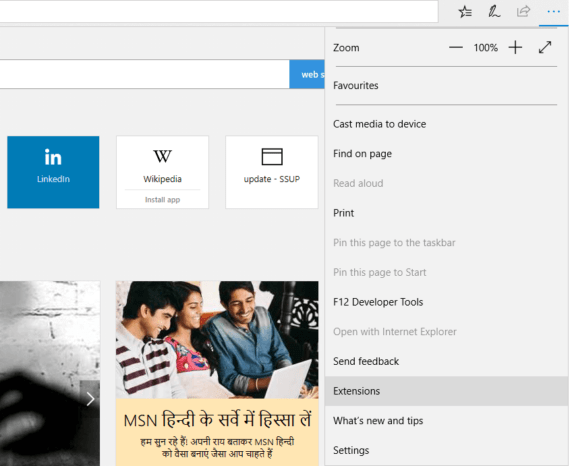 Step 3: Use AdwCleaner to delete VideoDownloadConverter toolbar
Removing the Adware like VideoDownloadConverter toolbar by uninstalling the program from your PC and browsers isn't enough. You will still need a third-party tool to remove the toolbar from your Windows PC completely and permanently.
AdwCleaner is an ideal tool developed by Malwarebytes to eliminate all the traces of Adware from your PC. The program is designed to scan for malicious programs in all your files, folders, registry keys, and browsers extensions. The Adwcleaner will list down the malicious programs found during the scan. You can remove all the malicious items from the application to eliminate any or all Adware from your PC.
Follow these instructions below to remove VideoDownloadConverter Toolbar permanently from your PC using Adwcleaner:
Download, install and open the Adwcleaner.

Hit the "Scan" button to begin scanning.

After scanning is complete, the program will list down all the unnecessary or malicious items on your PC.

Click "Clean and Repair" to remove them.

Restart your PC to eliminate all VideoDownloadConverter traces from your PC permanently.
Conclusion for removing VideoDownloadConverter on your computer
Now that you have uninstalled the VideoDownloadConverter toolbar permanently from your computer, it is vital that you don't install any other malware or adware in the future. The only way to prevent such Adware from installing on your PC is by being alert.
You must keep your eyes open and ensure that you don't fall into the traps designed to lure you into fake offers. Stay away from websites with too many ads or pop-ups as these websites are the actual carriers of adware programs.
Also, try to use online streaming services like Netflix, Hulu, Amazon Prime Video, or Chromecast for entertainment rather than surfing through different torrent websites for free movies or TV shows. Most importantly, you must be very careful while downloading and installing a new program. Many Adware programs look legit as they come along as recommended programs within the installation process of other popular software. Never fall for such traps.
Read reviews and feedbacks on different software/programs on leading tech blogs like Geek Dashboard to confirm the authenticity and quality.