Reliance JioGlass is the newest device for the Indian masses featuring AR and VR modes. This latest device from Jio was first teased in 2020 and finally, the company has brought these new glass headsets officially. Furthermore, the device will come in two different versions to cater to different sets of audiences.
The brand will launch the glasses specifically for consumers as well as enterprises, making it two different versions for each. Jio's new mixed reality headset can support both content from augmented reality and virtual reality. These latest glasses from the company are capable of displaying content that mimics a large screen for viewers on a virtual screen.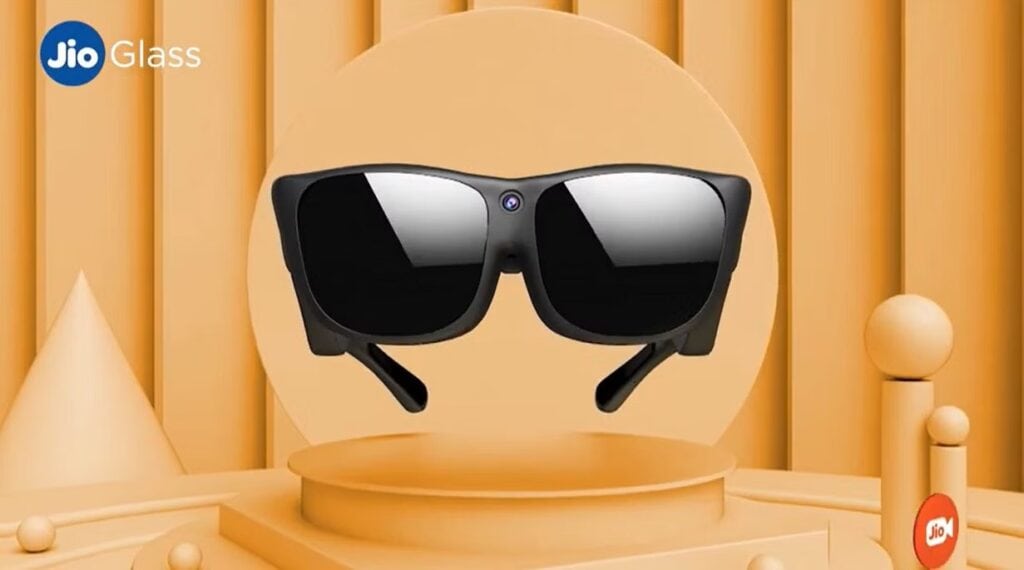 Reliance JioGlass: AR, VR Modes and Features
The JioGlass comes with two individual screens on each of the lenses featuring full-HD resolution. The virtual screen on the glasses can turn the smartphone screen into a big 100-inch virtual display. The screen gives the feel of a floating display with its clarity as the display has a 1080p resolution.
The JioGlass comes with a detachable flap and once it's opened, users can experience the real world with Augmented Reality content. And, once the flap is closed, the users will return to the virtual world. Besides, the JioGlass features trackpad controls to adjust volume and the controls can even change the brightness of the virtual screen.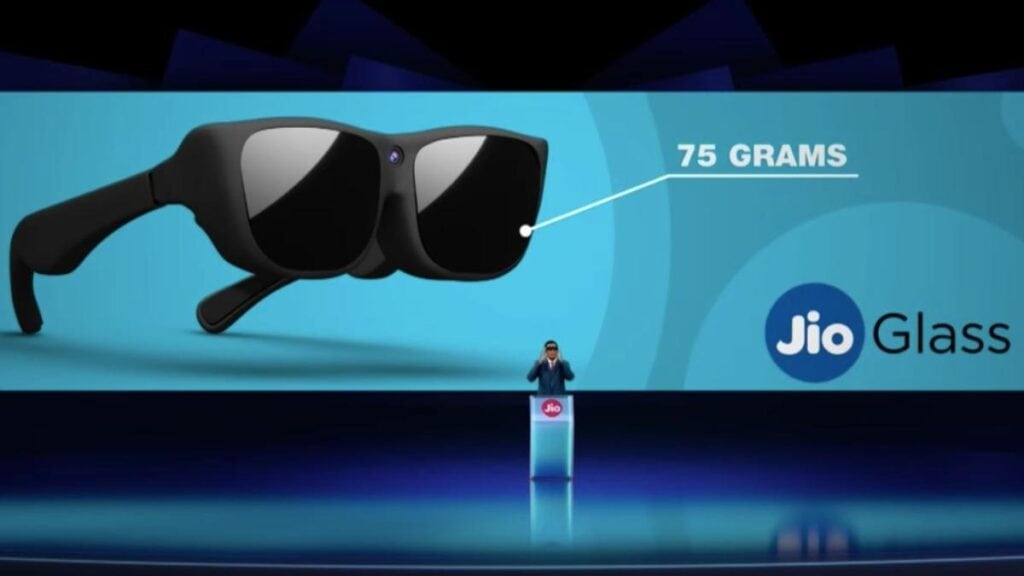 In terms of audio, the JioGlass comes with built-in support for spatial audio. Furthermore, the glasses come with a microphone allowing the users to attend calls directly. Coming to the battery, the headset comes with a 4000mAh cell. The battery pack on the glasses can last up to three hours of runtime after a full charge.
Price and Availability
The pricing of the product is still not revealed yet by Reliance Jio. However, the company has mentioned that they would launch two different versions. The first version would cater to the regular consumers and the second variant is made for the enterprise users. Moreover, the company is making plans to bring the glasses to the market in India.
The glasses are running on an Early Access Programme as the device was listed on the Tesseract's website. Users who want to experience these glasses from the pilot stage can apply to the program on their official website. The details required to apply for the Early Access Program are name, business email, organization name, and more.
What are your thoughts on the Reliance JioGlass? Are you interested in checking out the mixed-reality headset from Jio? Share your views in the comment section below.