With the increasing advancement in technology, photo capturing and editing has become a major part of people's lives. Today, everyone has a smartphone in their pocket which has a decent enough camera that can capture the moment. But viewing on that small device is not fruitful, so many people tend to view these photos on their Windows PCs and laptops. But sometimes, people notice a problem of file format as some photos have different formats and these formats may not be supported on the Windows photo viewer they are using. So, I am here today to tell you guys about Best Photo Viewers for Windows PC and Laptop you can use right now.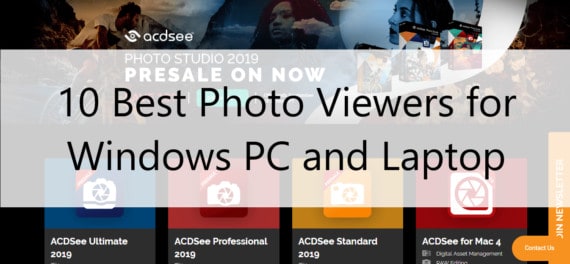 Best Photo Viewers for Windows:
There are plenty of photo viewers for Windows in the market and we have handpicked 10 of the best Windows photo viewer softwares along with their download links.
1. Microsoft Photos
If you don't want to download any additional tools, then Microsoft Photos is the software for you and it deserves to be on this number. It is because it offers many file formats to work with. Editing is also available on Microsoft Photos but it is limited to cropping, adding effects and changing the contrast. Just because of these basic and essential features, it can be one of the best photo viewers for Windows 10.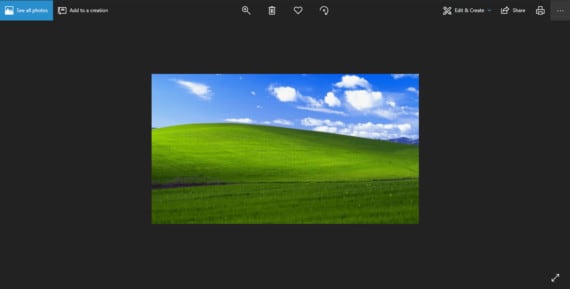 Pros: Pre-installed with Windows 10, very easy to use
Cons: Limited availability of editing, previous Windows users do not have it pre-installed
Features: Wide range of supported formats, basic photo editing options
Availability: Microsoft Photos is available for Windows, Android, iOS and Mac OS
Price: Free
2. Irfanview
Irfanview is another one of the photo viewers for Windows that deserves its name to be said out loud. It is a very compact software that comes under 3MB and has many features. Its features include powerful and professional-like editing tool with a wide range of formats supporting it with the addition to filters supporting from Adobe Photoshop.
Pros: Compact file, professional editing tools
Cons: UI needs an update
Features: Powerful editing tools, filters from Adobe Photoshop
Availability: Irfanview is available for Windows
Price: Free for non-commercial use and $12 (Approx. Rs.900) for commercial use
3. ACDSee Photo Studio
ACDSee Photo Studio software is a full-fledged tool for professional editing, viewing and creating unique images. It includes the support for more than 60 file formats for photos and more than 30 video formats. Features wise, it is fully packed with what you will expect from a professional grade photo viewer and editor and if you love dark themed software, then the ACDSee Photo Studio UI will make you go crazy with its dark theme.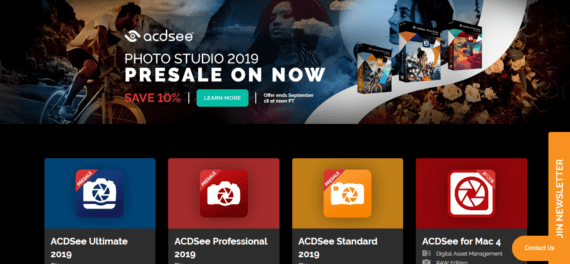 Pros: Supports more than 60 photo and 30 video formats, the ability to import images from zip files without extracting
Cons: Price of this software is heavy
Features: Dark theme UI, professional editing and viewing tools
Availability: ACDSee Photo Studio is available for Windows
Price: Free for one month trial basis and after that it ranges from $24.95 (Approx. Rs.1850) for the base version to $134.95 (Approx. Rs.10,000) for the Studio version
4. FastStone Image Viewer
FastStone Image Viewer for Windows comes with very simplistic UI and many good features. These features include sharpening tools, cloning the image, resizing and reshaping, red-eye removing, and many more. The range of file formats supported by this software is also plentiful.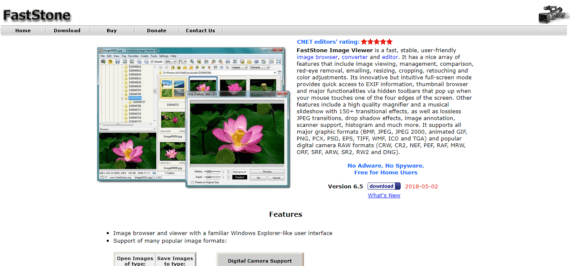 Pros: Full of editing features, Simplistic UI
Cons: Some features are quite slow
Features: Supports various formats, good amount of features
Availability: FastStone Image Viewer is available on Windows
Price: Free for non-commercial use and $34.95 (Approx. Rs.2600) for commercial use
Download FastStone Image Viewer
5. XnView
XnView is another one of the great photo viewers for Windows which offers a wide range of functionality and features. It offers support for over 500 different image formats and some video and audio formats as well. Other features like basic photo editing, sharpening, color adjusting are also available.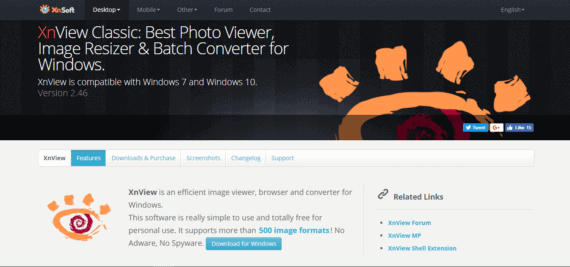 Pros: Support for over 500 image formats
Cons: Private use only
Features: Batch renaming, support for 500 file formats
Availability: XnView is available for Windows
Price: Free for private use and 26 Euros (Approx. Rs.2200) for the commercial version
6. Nomacs
Nomacs is one of the best photo viewers for Windows 7 and Windows 10 users. It supports many file formats including RAW formats of high-end cameras and other basic formats. It can also detect images from Microsoft Word and zip archives along with the ability to edit the colors, saturation, hue.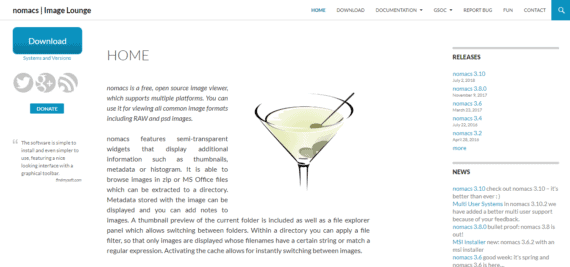 Pros: Support for high-end camera formats, sync of multiple images simultaneously
Cons: Users report of it being slow after the recent update
Features: Includes file formats of high-end cameras, a good set of tools for editing
Availability: Nomacs is available only for Windows
Price: Free
7. File Viewer Plus 3
If you want an all-in-one file viewer, then File Viewer Plus 3 is for you as it offers a universal file viewer for Windows with over 300 file formats. It offers many image formats including RAW camera format and the functionality of drag of dropping files into the software for faster image viewing.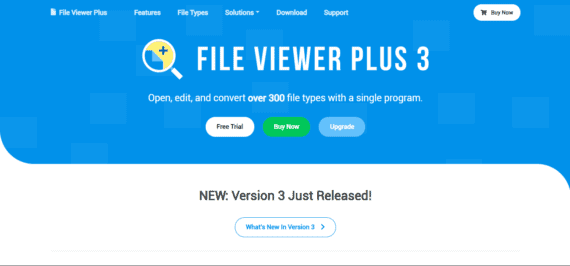 Pros: Universal file viewer, includes over 600 image formats
Cons: Kind of complicated for new users, no free version
Features: All-in-one files software, stealthy UI
Availability: File Viewer Plus 3 is available for Windows
Price: Rs.2265
8. HoneyView
If you don't like the pre-installed photo viewer software in the Windows but still want the simplicity of a pre-installed software, then HoneyView is the way to go. It has the most basic functionality that you would find on a software like Windows Photo Viewer and also works kind of similar to that as well.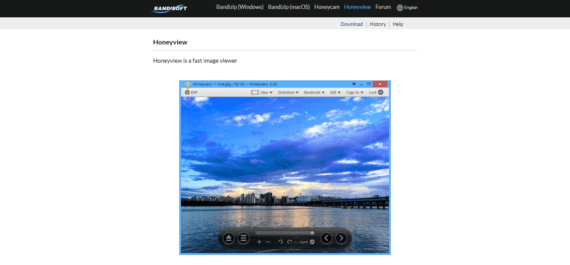 Pros: Simplistic use, resembles Windows Photo Viewer
Cons: No editing tools are provided
Features: Good for basic and simple use,
Availability: HoneyView is available for Windows
Price: Free
9. WildBit Viewer
WildBit Viewer is a sleek, fast and compact photo viewer for Windows with a minimalist UI and simple set of features. With numerous video format supports, it also supports over 70 formats of images that can be viewed and edited on this software.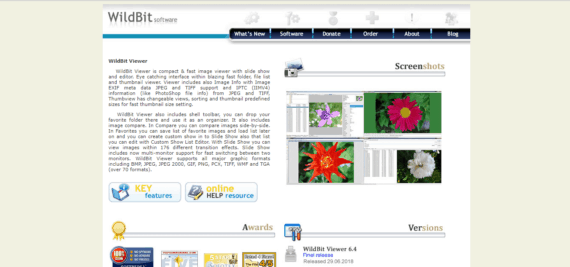 Pros: Fast and compact, supports 70 formats
Cons: Minimalist but old-school UI
Features: Support for over 70 image formats, numerous video and audio formats also supported
Availability: WildBit Viewer is available for Windows
Price: Free for private use and 15 Euros (Approx. Rs.1300) for the commercial version
10. Windows Photo Viewer
Considered as one of the best photo viewers for Windows XP back in the day, the classic Windows Photo Viewer deserves to be in this list because of its long life usage by many people and remaining simple throughout the passage of time. This software comes in-built with Windows and is the simplest and most easy-to-use software you would get with the basic features like rotate, zoom and others.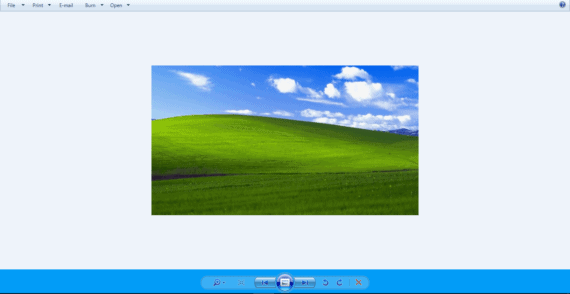 Pros: Easiest-to-use, most simple and straightforward UI
Cons: No editing tools on this classic software
Features: Straightforward UI with the easiest-to-use commands
Availability: Windows Photo Viewer comes inbuilt with Windows
Price: Free
Conclusion for Windows Photo Viewers
Whether you use a pre-installed photo viewer like the Microsoft Photos or the Windows Photo Viewer or you install a photo viewer software like the ACDSee Photo Studio or other, it all depends on what type of usage you have. If you are a heavy photo editor and viewer, you should avoid the pre-installed software as they tend to have less functionality. But if you are a kind who does only light photo editing, then you can have a look at the pre-installed ones. Do you have any photo viewers for Windows PCs and laptops in your mind that I may have missed in this list? Let me know in the comments down below and don't forget to share your suggestions and feedback as they are quite helpful to us.
Thanks to r/Windows 10 community for suggesting their favorite photo viewers for Windows.