pTron Force X11 is the newest smartwatch from the brand that mostly brings audio accessories to India. The brand has launched this new smartwatch at an affordable price featuring loads of modes and options for the benefit of the Watch user.
The watch comes with a metal build sporting a touch screen display; along with thin bezels and a button on, one side of the body. The Force X11 along with a strong build has a UI that features many tracking modes.
pTron Force X11 Specifications
The Force X11 smartwatch sports a 1.7-inch HD square touchscreen display with thin bezels on either side with comfortable edges. The sides of the smartwatch come with a microphone and a button; as mentioned above for navigating through the user interface.
The watch comes with Bluetooth v5 support and connects to the smartphone with a proprietary application; that only runs on Android 4.4 and above and iOS 9.9 above. The application that the watch connects through the smartphone is DaFit that's readily available for App Store on iOS and in Google Play Store on Android.
Besides, the Force X11 smartwatch tracks health data and the application shows the stats and can even set reminders. Moreover, the application comes with multiple watch faces where users can select a watch face for their Force X11 smartwatch.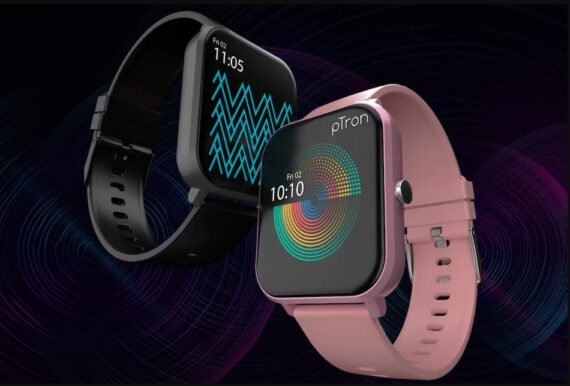 The smartwatch comes loaded with monitoring features and 7 sport modes that track every activity with stats showing up on the watch as well as the app. The tracking features include heart rate, blood oxygen saturation (SpO2), blood pressure, and sleep monitoring with the loaded sensors on the watch.
Moreover, the watch notifies a few additional reminders such as hydration, pedometer, sedentary. and a calorie counter.
The dimensions of the watch are 255 x 49 x 12mm and weigh 37 grams; moreover, the watch is certified with an IP68 rating for water and dust resistance. The Bluetooth connectivity will help the watch in controlling the music; as well as clicking pictures on the smartphone; with just a touch on the watch.
Furthermore, PTron claims to give a battery backup of up to 7-days on a single charge.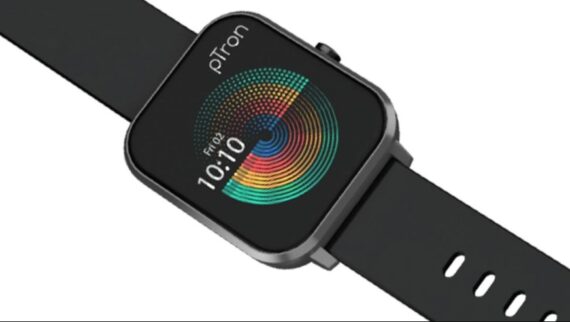 Price and Availability
The PTron Force X11 smartwatch is exclusively available for sale on Amazon. The price of the smartwatch is Rs. 2,799 and comes in two different color shades – Onyx Black and Pink Suede. The users that purchase the smartwatch from PTron will get a warranty of 1-year on the watch.