Every graphic and web designer will use Photoshop during their work time. Designers can't complete their work without using Adobe Photoshop. Graphic designers mostly depend on Adobe Photoshop and Web Designers use it for designing layouts, icons, and simple backgrounds. Since Photoshop is a paid tool and not everyone can afford it, we have prepared a lot of the best Adobe Photoshop alternatives for both professionals and casual designers.
Professional image editing can be done with Photoshop and the same features are also available in other tools and they are known best as Photoshop alternatives. There are many sites like Fiverr, Upwork to find clients and sell your designs. But learning Adobe Photoshop is not easy — you can not learn it overnight. It takes several months to understand all Photoshop features.
The beginners who feel it hard to learn Photoshop will surely look for some free alternative to Photoshop to get started. I must say, there is no perfect alternative that can completely replace Adobe Photoshop. However, there are a few amazing paid and free Photoshop alternatives you should try if you are not a Photoshop-friendly user.
Why you need an alternative for Photoshop?
9 out of 10 designers choose Adobe Photoshop and they will never think about any Photoshop alternative. But few people prefer free Photoshop alternatives and here are the reasons:
Photoshop is a premium tool and beginners can not afford it.
It is a RAM-hungry tool and can lead to more disk and CPU usage.
Takes more time to render high-resolution images on low-end computers.
Photoshop performs very slow if your computer is outdated. You may need to update your computer to the best configuration or buy a new computer using our desktop buying guide for smooth performance.
If you still think you can't have your hands on Photoshop, you can try these alternatives to Photoshop which have similar features to Photoshop.
List of Best Photoshop Alternatives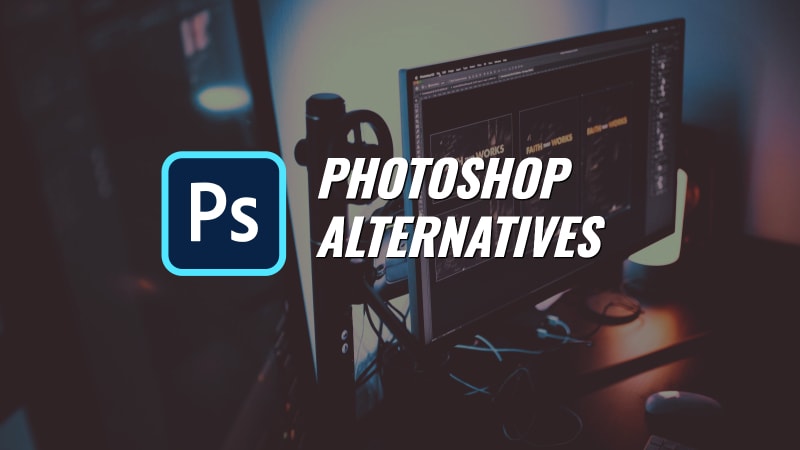 After searching and trying plenty of offline and online tools, we shortlisted 10 alternatives for Photoshop. So here is our list of best online and offline alternatives for Adobe Photoshop:
1. Adobe Photoshop Lightroom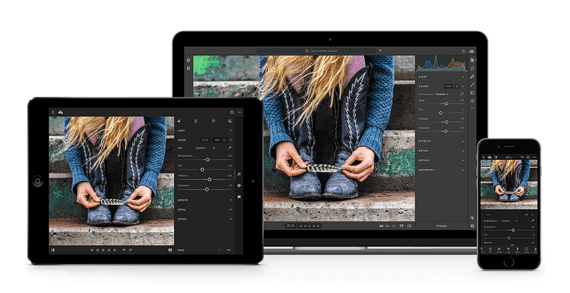 It is yet another product from Adobe and no doubt it is the best Photoshop Alternatives for photographers. This tool is very useful for editing photographs before sharing or printing them. Photoshop Lightroom is specially designed for Photographers to adjust colors, remove people from the pictures, adjusting color levels, adding frames, and much more.
However, this tool is not completely free and you need to buy an individual license for the full version. Lightroom can be better defined as a lite version of Photoshop and one of the best paid Photoshop alternatives.
2. Fotophire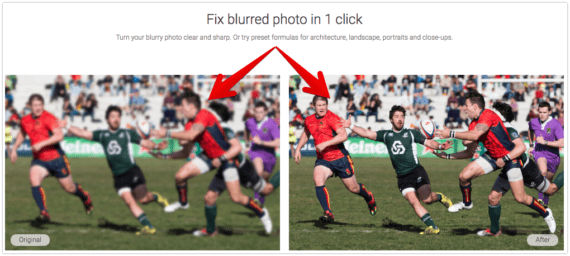 Fotophire is an amazing tool from Wondershare which has plenty of basic features to edit the images for a professional look. With Fotophire you can easily edit photos, cut photos, erase unwanted objects from images, maximize the images without losing quality, remove background from images, and more.
The best feature in this tool is Fotophire Focus, which can make blurry images clear and crisp by adjusting the focus, brightness, and other elements. This is an offline Photoshop alternative available for both Windows and Mac operating systems.
3. Crello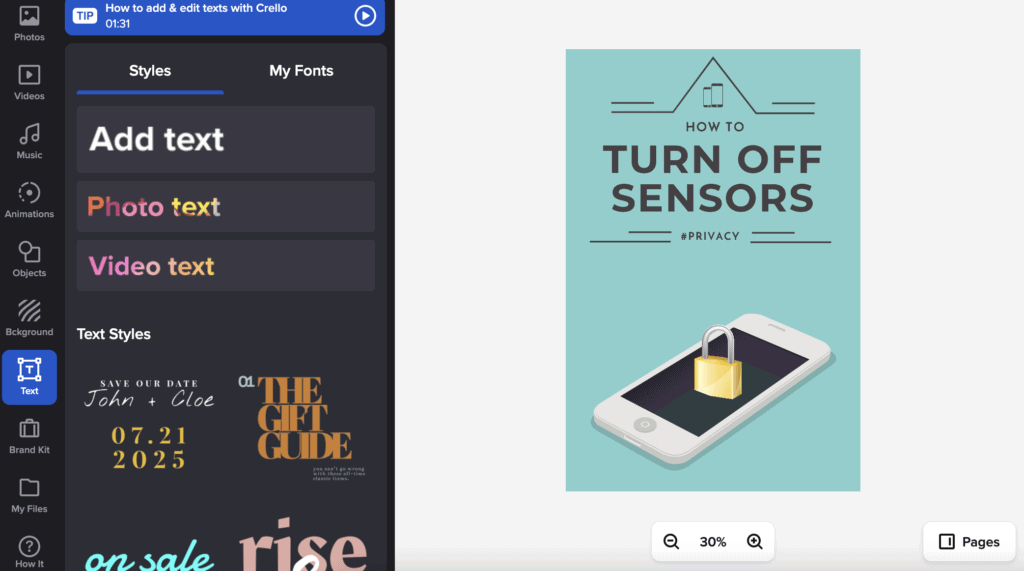 Crello is a free design tool that will be your perfect alternative to Photoshop to create eye-catching graphics for social media, business websites, marketing campaigns, print materials, and more. Just sign up, choose a template, and customize it the way you want.
Not only does Crello have an extensive library of original templates (30K+ static and 10K+ animated objects), but it also allows downloading content and crafting own designs with the help of multiple features in their drag-and-drop online editor. Perfect for web designers, admins, marketers, and bloggers in need of professionally-looking visual content.
4. Gimp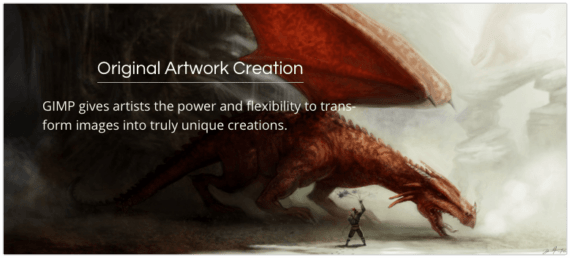 Gimp is a cross-platform compatible software available for Windows, Linux, and macOS. It is one of the best free Photoshop alternatives available today in the market. It had a huge community to get immediate help and a lot of free Photoshop tutorials are available on the official website
5. Inkscape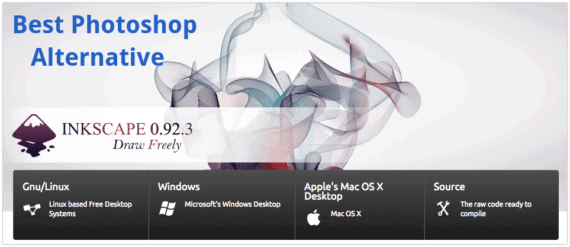 Inkscape is best for vector editing which works the same as Adobe Illustrator, CorelDraw. It is an open-source tool and a Photoshop alternative for MAC, Windows, and Linux. You can register an account at Inkscape to upload your editing's in their community to inspire people with your designs.
6. PhotoScape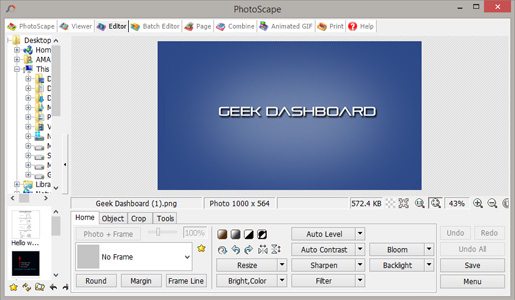 PhotoScape is a Photoshop alternative with just basic and essential features. It suits well for beginners and casual users to edit images for profile pictures. With PhotScape you can adjust colors, brightness, apply background de-focus, and more.
Apart from editing, you can compress images and create good-looking collages. It is a very basic and lightweight Photoshop alternative that works smoothly even on old low-end machines.
7. Pixlr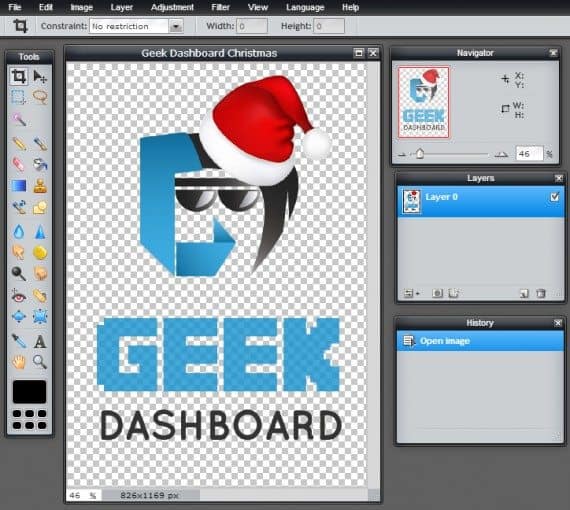 There are many apps from Pilxr for image editing. They have mobile applications for Android, iOS, and Windows. Recently they developed an online tool with features similar to Adobe Photoshop. It runs smoothly on all popular web browsers in the market.
It is a free online photoshop alternative that looks the same as Photoshop with a lot of options like Layers, Adjustments, filters, color picker, gradients, etc. The best thing about Pixlr is, it is an online tool and no downloads and installs are required to use the tool.
8. Canva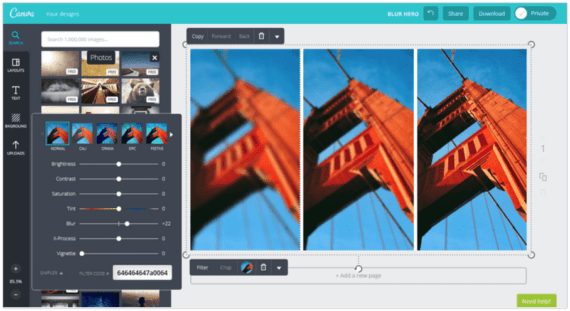 Canva is the best online Photoshop alternative that features an intuitive drag-and-drop interface together with a huge library of pre-designed design templates and illustrations. It makes our life simple to create designs without compromising on quality.
Canva is useful for creating Social media graphics, Infographics, Business cards, Marketing materials, Posters, Restaurant menus, etc. In a span of just over 2 years since its inception, Canva has already managed to increase its user base to approximately 6.6 million with over 48 million designs created. Canva mobile app is also available for both Android and iOS devices.
9. Stencil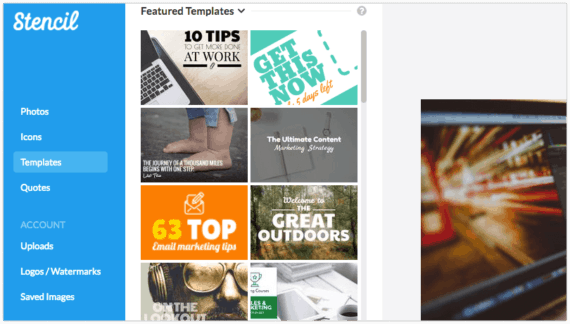 Stencil and Canva are friendly competitors with similar features and options. It providers Firefox, Safari, and Chrome browser extensions to open and edit any image you see on the internet.
It is the second best online Photoshop alternatives with over 1.5 million royalty-free stock images, a 100K quotes collection, 600+ premade templates, 2000+ Google fonts and lot's more. Its drag and drop interface like Canva makes it user-friendly for novice users.
10. Fotor

Fotor is yet another online alternative for Photoshop which is also similar to Canva and Stencil. The online drag and drop interface of Fotor can help you in designing stunning collages and social media promotional banners. Apart from them, the image editing tool of Fotor is useful for portrait retouching, sharpening images, adding various image effects, and hundreds of fonts and stickers will surely change the entire look and feel of your photos.
Fotor also comes with an Ad-free Pro version which allows saving your works on Cloud and instantly share them on your social media accounts. If you are a student, you will get a flat 20% discount on Student Discount with the purchase of Fotor Pro. If you are a mobile person, Android and iOS apps for Fotor are available in Play Store and App Store respectively.
Choosing the best Photoshop alternatives
Hope these best Photoshop alternatives make your works easier and quicker. It is better to emphasize Adobe Photoshop is still the best among all the above-mentioned tools.
We suggest developing a habit of practicing Photoshop instead of trying free Photoshop Alternatives. You will always need professional photo editing software for deep photo retouching and digital designing.
If you want to try Photoshop before choosing its alternative, then here are the different official ways to download the trial version of Photoshop legally.
To summarize, Photographers should try Adobe Lightroom. If you do most of your work on mobile devices, then Canva is the best option for you. For those who don't like installing software's on the PC, Stencil, and Pixlr suit you the best. Let us know if you still know of any other good Photoshop alternatives in the comments section below.