Flipkart and Amazon have launched massive discounts on smartphones under the banner of Big Billion Days and Great Indian Sale. If you are not living under a rock, you might have already heard of insanely cheap Snapdragon 845 device, Poco F1.
We came to know that the device is under Flipkart's assured buyback guarantee scheme. So, you will get a buyback price of Rs. 14700 if the Poco F1 is exchanged for another Poco phone within 6 to 8 months. Meaning, we can expect the next iteration of the revolutionary device within the course of eight months.
Poco F2 to Hit the Market within 8 Months; Hints Flipkart's Big Billion Day Deal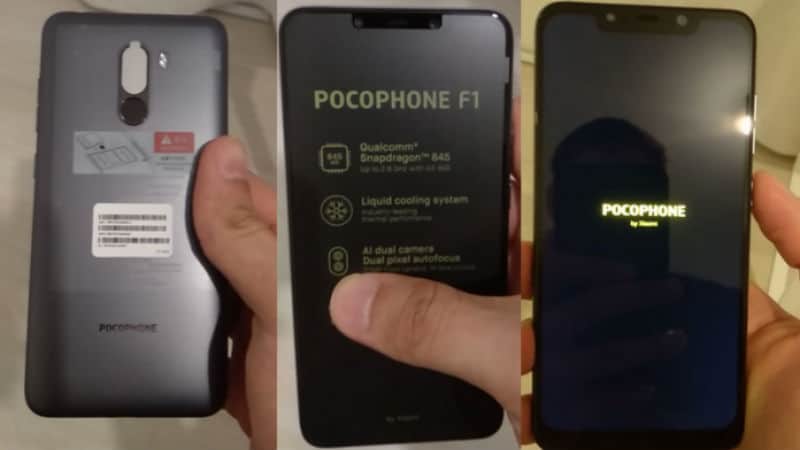 You know Big Billion Day deals and Great Indian Sale are steals for gadget enthusiasts. We see insane loots on those instances. You might have already got to know the dropped prices of Asus Zenfone Max Pro M1 and 5Z. However, Poco doesn't offer any such discounts.
From the banner Flipkart published on their platform, we came to know that you will get 70 percent buyback value for F1. Meaning, you can exchange your old device (F1) for the next Poco phone within 8 months. What does it mean? Simply, we can expect another Poco phone in about 6 to 8 months.
You won't get this offer for regular purchase. Instead, the buyback scheme should be separately purchased for a price of Rs. 149. In case you don't want the next Poco, but another phone, it can still offer a buyback price of Rs. 10500 within 6 to 8 months. It will go down to Rs. 8400 irrespective of the smartphone model if you choose to exchange Poco F1 within 9 to 12 months. Alongside the scheme, you can avail 10 percent discount with HDFC debit and credit cards as well.
Of course, this hints at the arrival of the next iteration, Poco F2 maybe. The company, in collaboration with Flipkart, wants to promote the next model through the existing customers. Unlike the regular scenario, you can buy the device without having the flash sale obstacle. At the time of writing this piece, all the variants except graphite black 256 GB, rosso red 256 GB, and rosso red 128 GB are available.
Going by the trend of Poco F1, we expect the company to release their next device with the latest flagship processor, whichever that be. For the pricing, we don't think they will go for a significant hike as well. We have to wait at least 8 months to get a clear view of everything, though.