Oppo has chipped into the trending release of Avengers Endgame with a new smartphone launch. To be clear, this is not a new smartphone but just the Oppo F11 Pro which has already been announced. However, the company has launched a new edition of its flagship F11 Pro in India.
This is the Avengers Edition of F11 Pro which has been announced in India for Rs. 27,990. To recall, Oppo's F11 Pro was launched in India starting at Rs. 24,990. Therefore, this edition of Oppo F11 Pro is Rs. 3000 more than its base variant in India. That being said, Oppo F11 Pro's Avengers Edition does come with some goodies out-of-the-box.
Oppo F11 Pro Avengers Edition comes with some exclusive goodies
As far as Oppo F11 Pro's latest Avengers Edition is concerned, there is nothing new in the smartphone from the regular variant. However, this smartphone is exclusively made for fans of Captain America and Avengers. This is because you get various goodies which will be cherished by the fans of Avengers franchise.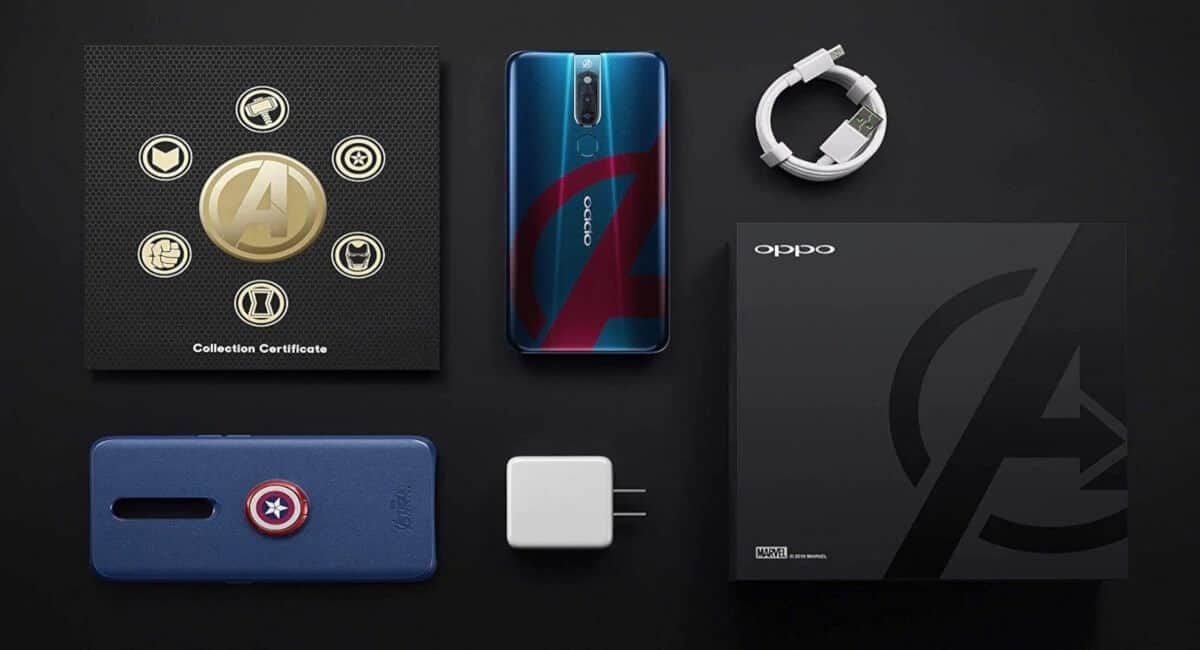 On the back of Avengers Edition Oppo F11 Pro, you get an exclusive 'Space Blue' color with Avengers logo. This makes the device stand apart from the rest and is easily noticeable even from a distance. Apart from that, the device comes with a Captain America case too. This case too comes in the iconic Captain America Blue color and has a Captain America 'shield' at the back which acts as a pop socket.
Apart from that, the box in which Oppo F11 Pro's Avengers Edition is packed is also a special Avengers Edition one. However, Oppo decided not to give a Special Avengers Edition charger with this model. You just get the standard white-color VOOC charger with this smartphone unlike the OnePlus 6T McLaren Edition's 'Papaya' Dash charger
As a bonus goodie, you get a 'Collection Certificate' which is stamped with logos of Avengers' characters such as Thor, Iron Man, Hulk, and others. On the software side of things, you do get a new Avengers-themed Wallpaper as default on this variant. Apart from that, the storage on this edition has been bumped up to 128GB.
To recall, Oppo F11 Pro launched with 6.5-inch Full HD+ screen, Helio P70 processor and 6GB of RAM along with a 16MP pop-up selfie camera and 48MP + 5MP dual rear cameras. That remains same on the Oppo F11 Pro Avengers Edition too.